Indigenous Voice referendum: is this Australia's 'Brexit moment'?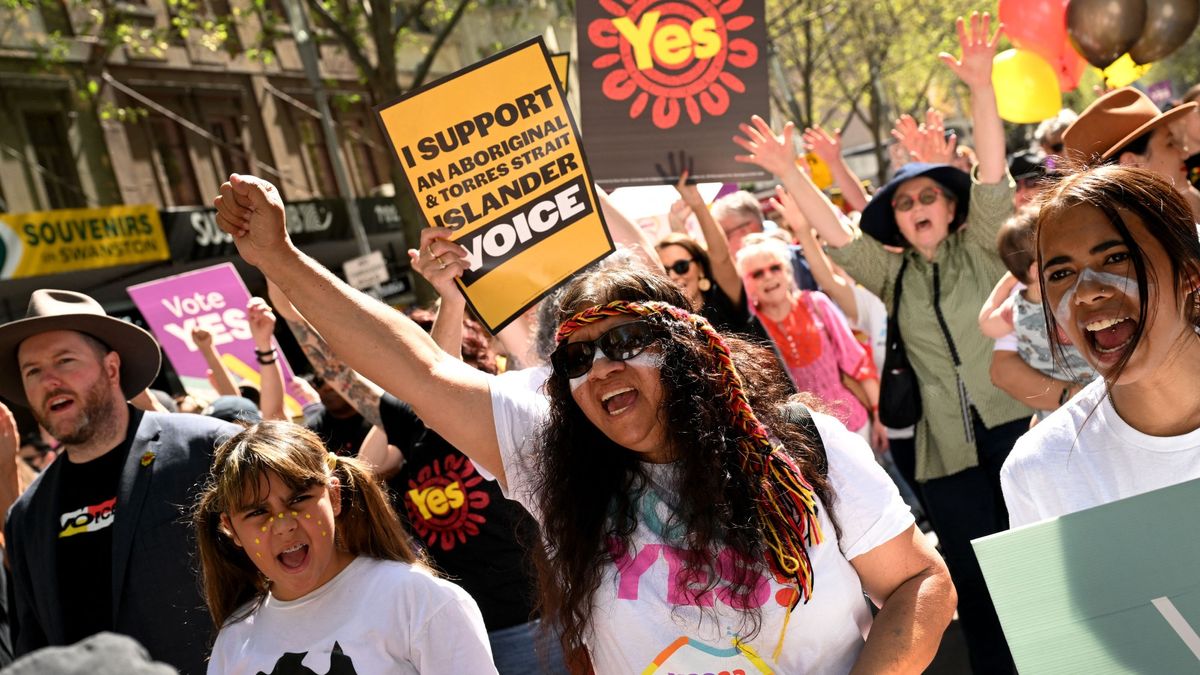 Millions of Australians will vote on 14 October in a historic 'Voice to Parliament' referendum. If successful, it would change the nation's constitution to allow Indigenous people to have a say in government policies that impact their lives.
But the once-in-a-generation vote has split opinion. While some in the Yes camp say it would "recognise Indigenous people's special place in Australian history", Al Jazeera reported, No voters argue it would "divide Australians along racial lines".
Aboriginal and Torres Strait Islander people have fought for equal rights for decades. And many gained new hope when Prime Minister Anthony Albanese vowed to answer a "patient, gracious call for a voice enshrined in our constitution" in his 2022 victory speech.
Surveys initially showed support for the change, but this "dropped by about 21 percentage points nationally over the past year", according to a Guardian Australia poll tracker. The No campaign appears now to be "leading in every state".
The reasons for this shift are not clear. Some say it "reflects public sentiment", but others have blamed an "ecosystem of disinformation", with "pernicious" falsehoods concerning race "spreading like wildfire", said the BBC.
The painful history of its Indigenous people means that Australia is having to "grapple with the open wounds at the heart of its nationhood", the broadcaster added.
But it is not the first nation to attempt to codify rights for its marginalised Native population. New Zealand has had a guaranteed number of "Maori seats" in its parliament since 1867, The Sydney Morning Herald reported, and Canada and the US have also acknowledged the role of their Native people via their respective constitutions.
Australia's Yes camp won't draw inspiration from Chile, where a "sweeping majority" rejected "a move to enhance Indigenous rights" in 2022, the newspaper added.
Voting is compulsory in Australia, but constitutional change has "never been easy", said Al Jazeera: "more than four in five referendums fail". A double majority is required to change the constitution – the "support of most Australians nationwide, plus a majority of voters in a majority of states".
Not all of Australia's Indigenous people support the Voice. The independent Aboriginal senator Lidia Thorpe described the move as "window dressing", quitting the Greens party over concerns it would not address widespread issues facing First Nations people.
But Indigenous Australians, who with more than 800,000 people made up about 3.8% of the population in 2021, are "the most disadvantaged group in the country", Al Jazeera reported. They face "disproportionately high rates of suicide, domestic violence and imprisonment". Many back the referendum purely out of desperation for change.
Much is riding on the outcome of the Voice to Parliament referendum, Aboriginal activist Larissa Baldwin-Roberts told The New York Times. "I really believe that we are almost within Australia's Brexit moment here, if this goes negatively. There's going to be a lot of regret," she said. "We only get change if we change the status quo."
Sign up for The Week's Free Newsletters
From our morning news briefing to a weekly Good News Newsletter, get the best of The Week delivered directly to your inbox.
From our morning news briefing to a weekly Good News Newsletter, get the best of The Week delivered directly to your inbox.