Liz Truss: economic consensus since 1997 to blame for UK woes – not me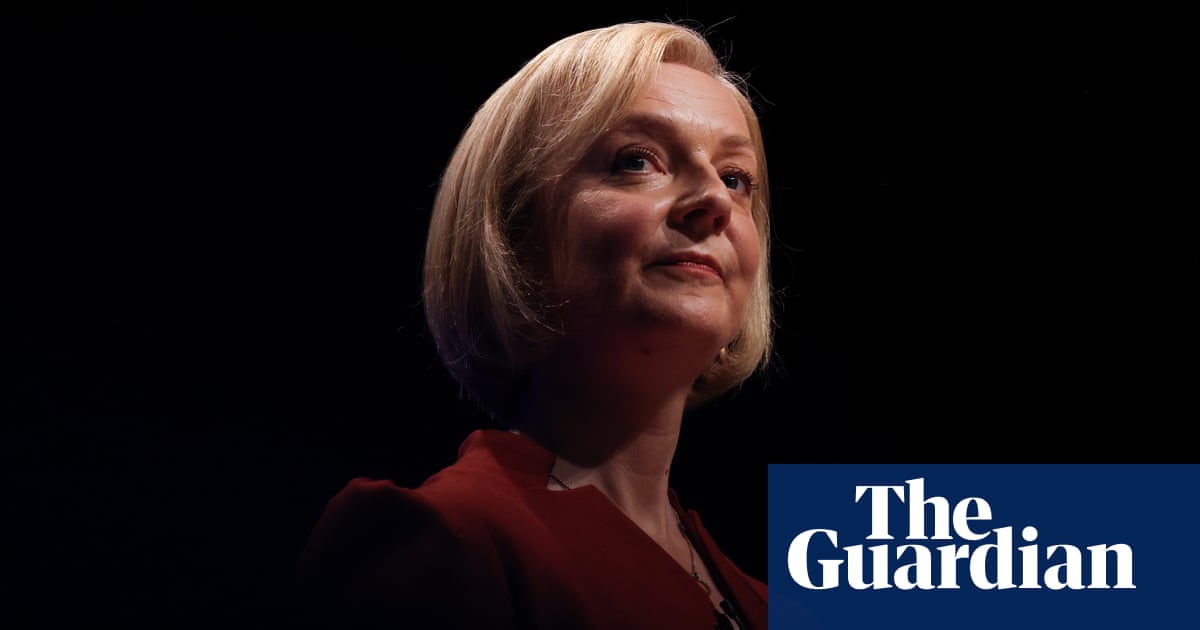 Liz Truss will blame the UK's economic problems on "25 years of economic consensus" as she doubles down on the policy proposals that helped trigger financial turmoil and caused her to be ousted from Downing Street after just 49 days.
The former prime minister will give a speech at the Institute for Government on Monday, almost exactly a year since her government's "mini-budget", which caused the pound to crash and ultimately led to her downfall.
Speaking days after it emerged that the UK economy shrank by 0.5% in July, Truss will say the UK's current economic problems are not her fault.
"I believe that the reason for the problems we have is the 25 years of economic consensus that have led us to this period of stagnation," she will say, according to extracts from her speech briefed in advance. "And I believe it is vital that we understand that and shatter that economic consensus, if we are to avoid worse problems in the future."
Truss will add: "Some say this is a crisis of capitalism – that free markets are responsible. But that's not borne out by the facts. Quite the opposite is true. The fact is that since the Labour government was elected in 1997, we have moved towards being a more corporatist social democracy in Britain than we were in the 1980s and 1990s."
Truss has spent the past few months attempting to rehabilitate her political reputation after her turbulent time in No 10 – the shortest ever term for a prime minister.
Last week she gave an interview to the Mail on Sunday in which she accused the Bank of England and the Office for Budget Responsibility of being part of "an orthodoxy that was gradually moving to the left". In her speech on Monday she will say: "Free market economists went off to lucrative jobs in the City, allowing academic institutions and thinktanks to be captured by the left."
Truss's opponents reacted to news of the speech by renewing their criticisms of her premiership. Daisy Cooper, the Liberal Democrat deputy leader, likened the speech to "an arsonist giving a talk on fire safety", while Labour urged her successor, Rishi Sunak, to block her planned resignation honours list.
The former Bank of England governor Mark Carney said Truss created "Argentina on the Channel" not "Singapore on Thames". Carney was in Montreal on Saturday at the Global Progress Action Summit, and made the comment in a reference to Argentina's history of being unable to services its debts and Truss's mini-budget of unfunded tax cuts.
Truss is writing a book about her period in office entitled Ten Years To Save the West, which is due to come out next spring. But further details about that time emerged over the weekend in extracts from a forthcoming book by the Telegraph's political editor, Ben Riley-Smith.
According to the book, senior officials at No 10 and the Treasury had to intervene to persuade Truss to abandon many of her policies after being warned by City executives that the UK would enter a financial crisis within days if she did not.
Extracts revealed that several people at the top of government – including the incoming Treasury permanent secretary, James Bowler, and the cabinet secretary, Simon Case – were brought in over the course of a single day last September to warn her of the potential consequences of her policies.