Geoffrey Davies, who has died aged 84, was a familiar face on television playing the upper-crust, silver-tongued Dr Dick Stuart-Clark in a string of ITV medical sitcoms based on Richard Gordon's Doctor books.
The actor, whose character has nurses swooning over him, was described by a critic as "blond with good-natured blue eyes and the sort of indolent good looks that suggest cricket matches and tea on the lawn".
Just a year after leaving drama school, Davies was cast in Doctor in the House (1969-70) as Stuart-Clark among a group of medical students including the earnest but easily led Michael Upton (played by Barry Evans), the laddish Duncan Waring (Robin Nedwell) and the nurse-chasing, studies-neglecting Paul Collier (George Layton).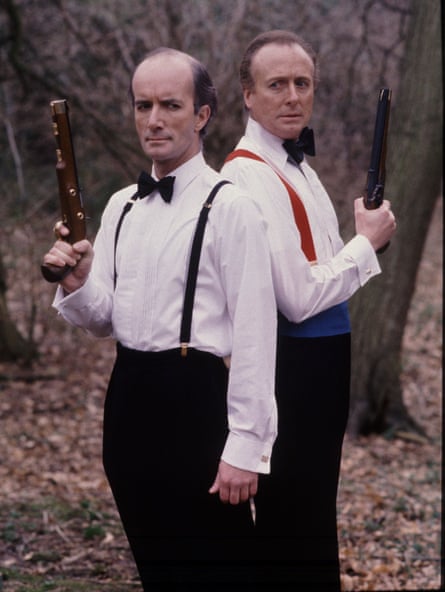 Ernest Clark acted the fearsome Professor Loftus, their mentor at the fictional St Swithin's teaching hospital, for the two series, with John Cleese, Bill Oddie and Graeme Garden among the scriptwriters.
Davies was so convincing that he was even mistaken for a medic in real life. "I once pulled up at a traffic accident to see if everything was all right when someone saw me and said, 'It's OK, we've got a doctor,'" he recalled.
When the students qualified, Davies, Evans and Layton – joined by Richard O'Sullivan as Dr Lawrence Bingham – were transplanted to Doctor at Large for two series in 1971. Davies's character, stereotypically, worked in a plush Harley Street practice. Doctor in Charge (1972-73), Doctor at Sea (1974) and Doctor on the Go (1975 and 1977) followed.
Davies also appeared on Australian stage tours of Doctor in the House in 1974 and Doctor in Love in 1979, leading to another TV sequel, Doctor Down Under, made in Melbourne – featuring him and Nedwell – and screened on both sides of the world. In 1991, the BBC less successfully revived the sitcom as Doctor at the Top, with Stuart-Clark as professor of surgery at St Swithin's, married with a daughter.
Born in Leeds, Geoffrey was the son of Emma (nee Walsh) and Harry Davies, an accountant. His father wanted him to be a bank manager, but on leaving grammar school he became an apprentice commercial artist at the Leeds-based card and board games manufacturer Waddingtons and spent evenings acting with the amateur Arts Centre drama group at Leeds Civic theatre.
Following national service, Davies turned down the chance to return to Waddingtons in order to turn professional as an actor. A journalist pointed him in the direction of the White Rose Players repertory company at Harrogate theatre, which hired him as an assistant stage manager. Benjamin Whitrow, a fellow actor there, encouraged Davies to go to drama school and helped him to prepare for auditions.
After a year, with a local authority grant and lead roles behind him, he began training at Rada. Shortly before his graduation in 1968, he was spotted in its production of Noël Coward's Present Laughter by an agent who signed him up.
He made his screen debut as the well-bred Lieutenant Faversham in the star-studded 1969 film Oh! What a Lovely War, a biting critique of first world war slaughter in the trenches, adapted from the musical staged by Joan Littlewood and her Theatre Workshop. Then came the role that made him famous.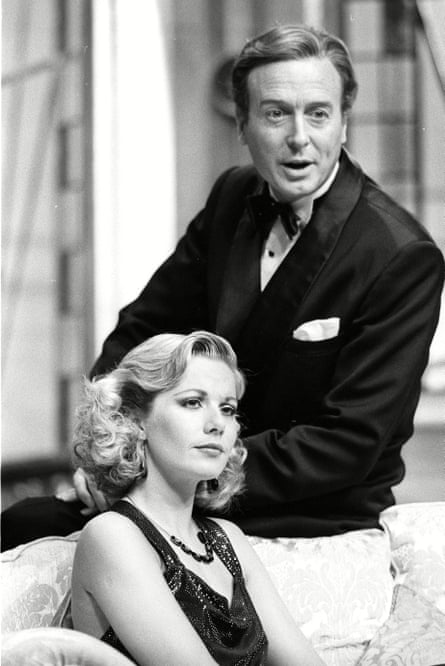 "I spoke to my agent when I heard that ITV were casting Doctor in the House, but every part had gone," recalled Davies. "Then, the actor who was due to play medical student Dr Stuart-Clark dropped out and I got an audition."
The Doctor series took up Davies's entire 1970s TV career before he displayed his talent for drama, notably with an on-and-off role in the Jersey detective drama Bergerac as Roger Dubree (from 1981 to 1984), solicitor of the shady, cigar-puffing Charlie Hungerford (Terence Alexander).
He was back to laughs for the sitcom The Labours of Erica (1989-90), playing Dexter Rook, declaring his love for the lead character (Brenda Blethyn), who has no time for romance as she ticks off her bucket list of unfulfilled experiences and adventures.
Across comedy and drama, Davies was cast to aristocratic type as a fancy-dress Charles II in The Other 'Arf (in 1981), Lord Wishbury in The Bretts (1987) and Judge Phelps-Gordon in EastEnders (2002), when Little Mo was found guilty of attempted murder (although later released). In 1992, he played a barrister in the daytime soap Families, in which his actor daughter, Emma, had a lead role.
Davies was also prolific – and popular – in provincial theatre, typically praised by one critic for having "a marvellous time huffing and puffing as lecherous Colonel Craddock" in Peter Gordon's Agatha Christie spoof Murdered to Death on tour in 2002, while another described him as "a real treat as the blustering, sherry-swigging, foreigner-hating colonel".
He appeared in the West End as Teddy Deakin in a revival of the Arnold Ridley play The Ghost Train (Vaudeville theatre, 1977), Peter in Murder in Mind, by Terence Feely (Strand, now Novello, theatre, 1982), and Philip Lombard in the Agatha Christie thriller And Then There Were None (Duke of York's theatre, 1987-88).
"Television is fun, but there's nothing like going out on stage and playing to a live audience," he said.
Davies is survived by his wife, Ann (nee Wheeler), whom he married in 1962, Emma and a grandchild, Camille.