Moana vocalist in push to revive threatened Pacific languages through song
As a child, Olivia Foa'i would steal into the recording studio her father had attached to their Auckland home to listen to the best Pacific musicians as they performed. Her favourite memory was hearing her aunt as she sang in Gagana Tokelau, the indigenous language of Tokelau, a collection of atolls halfway between Australia and Hawaii.
"I remember looking at her like she was my idol. I'd copy whatever she sang," says Foa'i, one of the Pacific's most prominent singers and one of the main vocalists behind Disney's Moana.
"It's a beautiful language."
While listening to music in Gagana Tokelau enthralled Foa'i, it also left her feeling conflicted. The sounds were familiar but she worried that her own grasp of the language wasn't as strong as it should be.
"In one way, I felt connected. But the other way I felt was nervous, because I didn't want people to think I could answer back fully fluently."
Foa'i has gone on to become one of the biggest stars in Pacific music. She sang many of the most popular songs in the 2016 film Moana, including its opening track, Tulou Tagaloa. More recently, she was named best female artist at the Pacific music awards and won top honours at the Aotearoa music awards.
In part, her success has come from her willingness to integrate Tokelauan influences into her music, culminating in her recent release of Mai Anamua, her first song fully in Gagana Tokelau. Those efforts have made her one of the most prominent figures in a wider movement across the Pacific to revive indigenous languages through song.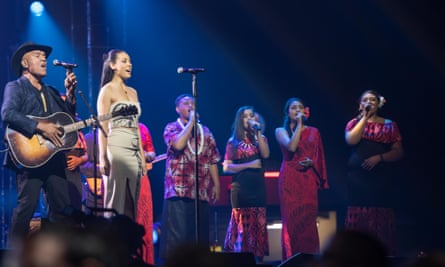 In New Zealand stars such as Lorde and Six60 have released versions of their most recent music in both English and Te Reo Māori, while Australian musician Mitch Tambo has won praise for his performances of the iconic song You're The Voice in Gamilaraay language. Meanwhile, in the Pacific Islands, prominent regional musicians such as Josh Tatofi in Hawaii and Kas Futialo from Samoa are producing music partly or exclusively in indigenous languages.
Collectively, many of these musicians hope to rebuild languages that had previously been in slow decline and provide a source of connection for culturally isolated communities. They are part of a resurgent focus throughout the Pacific on the threats that indigenous languages face, through initiatives such as Te Wiki o te Reo Māori, or Māori Language Week, which New Zealand is celebrating this week.
"Pacific languages are the repositories of that Pacific knowledge," says April Henderson, a senior lecturer in Pacific studies at Victoria University of Wellington.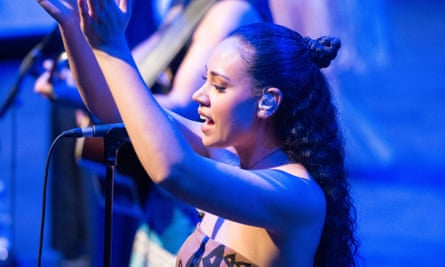 According to Henderson, many Pacific languages – of which there are more than 1,200 – are now "acutely threatened", both in the diaspora and in their home countries, because English remains "the prestigious language of opportunity".
She believes popular music is a "powerful tool" in the revitalisation of Pacific languages, largely because music that integrates indigenous language "provokes in people the feeling that the language is for them".
Music 'connects' Pacific communities
Like many Pacific languages, Gagana Tokelau has few remaining speakers. Originating from the three atolls of Tokelau, about 5,000 people speak the language. Unesco classifies it as "severely endangered". Most of the about 10,000 people who claim Tokelauan descent now live in New Zealand.
Foa'i believes integrating Gagana Tokelau into her music is crucial to the language's ongoing survival.
"As Pacific languages are less necessitated in the day to day, you have to find a role for it. And I think it shines in music. That's a beautiful place for it to live and prosper."
She also hopes it can also be a source of support for people struggling with their relationship to their Pacific heritage.
"I hope my music can invite people who feel very disconnected from whatever island community they descend from – people who may be away from the land and communities – to feel OK about it and feel connected."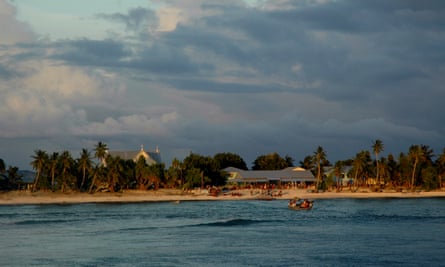 In part because of her disconnection from Tokelau after growing up in Auckland, Foa'i is still working to master Gagana Tokelau: a journey that has at times been emotionally challenging.
"Because I've sung in the language for so long, sometimes you don't want to let people know that you're not as advanced as you should be or appear to be," she says, adding she has family members who will speak with her and "let me make mistakes".
Foa'i says it took "a lot of getting over my nerves to be able to write" her latest release in the language of her ancestors.
"I'm so glad I did, because it means so much more to me in Gagana Tokelau than it would in English," she says.
"It just didn't feel right without it."