AMC Squad Episode 5 September Update
AMC Squad Autumn update
Welcome to another belated AMC Squad update – hopefully 2023 has been going well for you. There's been some fantastic games released this year (my personnel favourite is Turbo Overkill) however work on AMC is going stronger than ever. As per-usual, clean up and improvement work is being done alongside episode 5 development – one of the main things we've been focussing on is quality of life improvements, to help onboard new players as well as break down some of the more complicated features.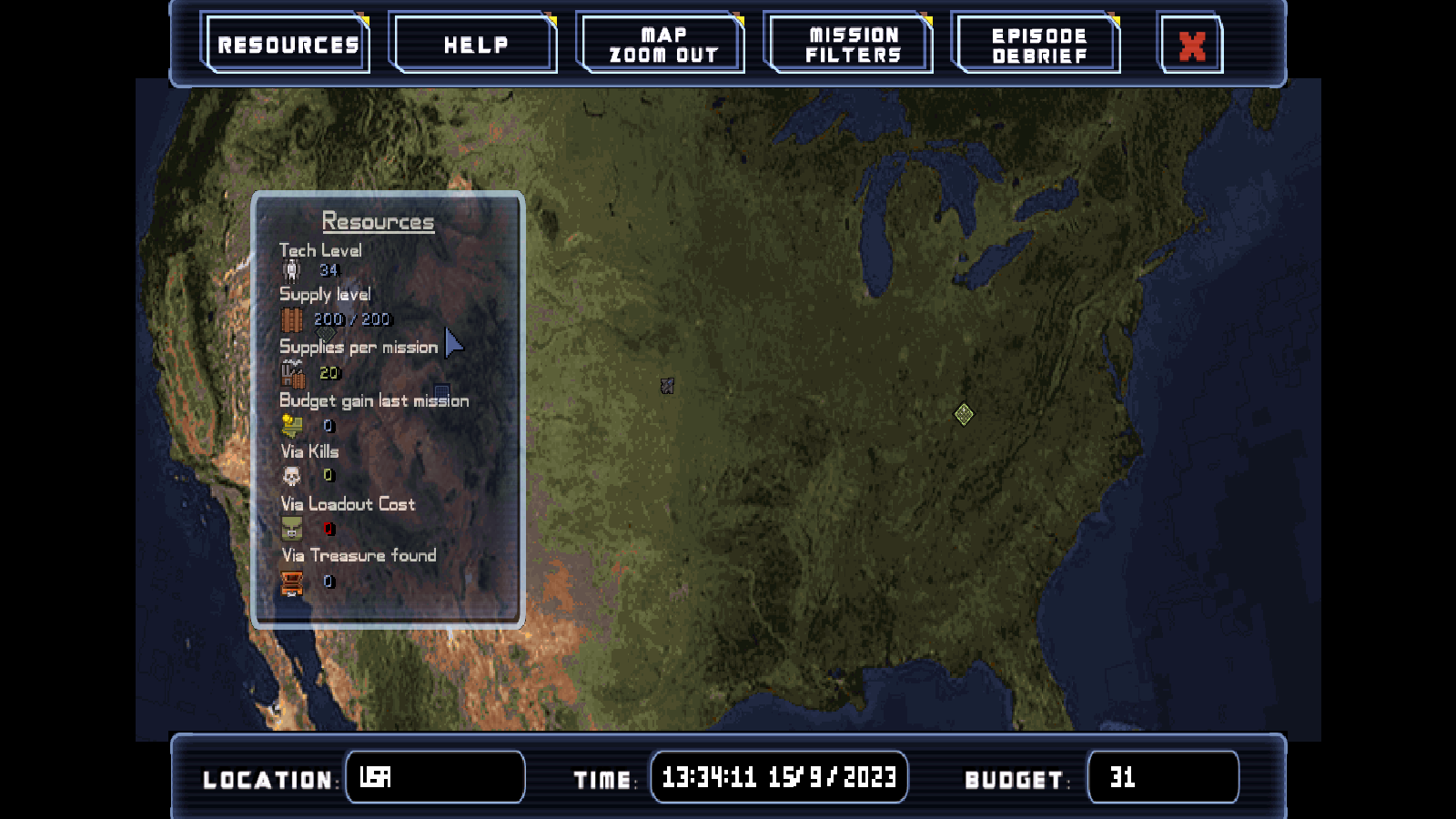 Command interface updates
When you unlock missions, there will now be a flashing icon showing you exactly what screen unseen missions are on; no more frantically searching for any missions you might of missed out on. Alongside this are updated higher visibility icons, and now a more detailed breakdown on how much budget you earned on your last mission. Additionally, the precognition brain screen will now show you weapons/equipment/personnel you might be able to find on missions.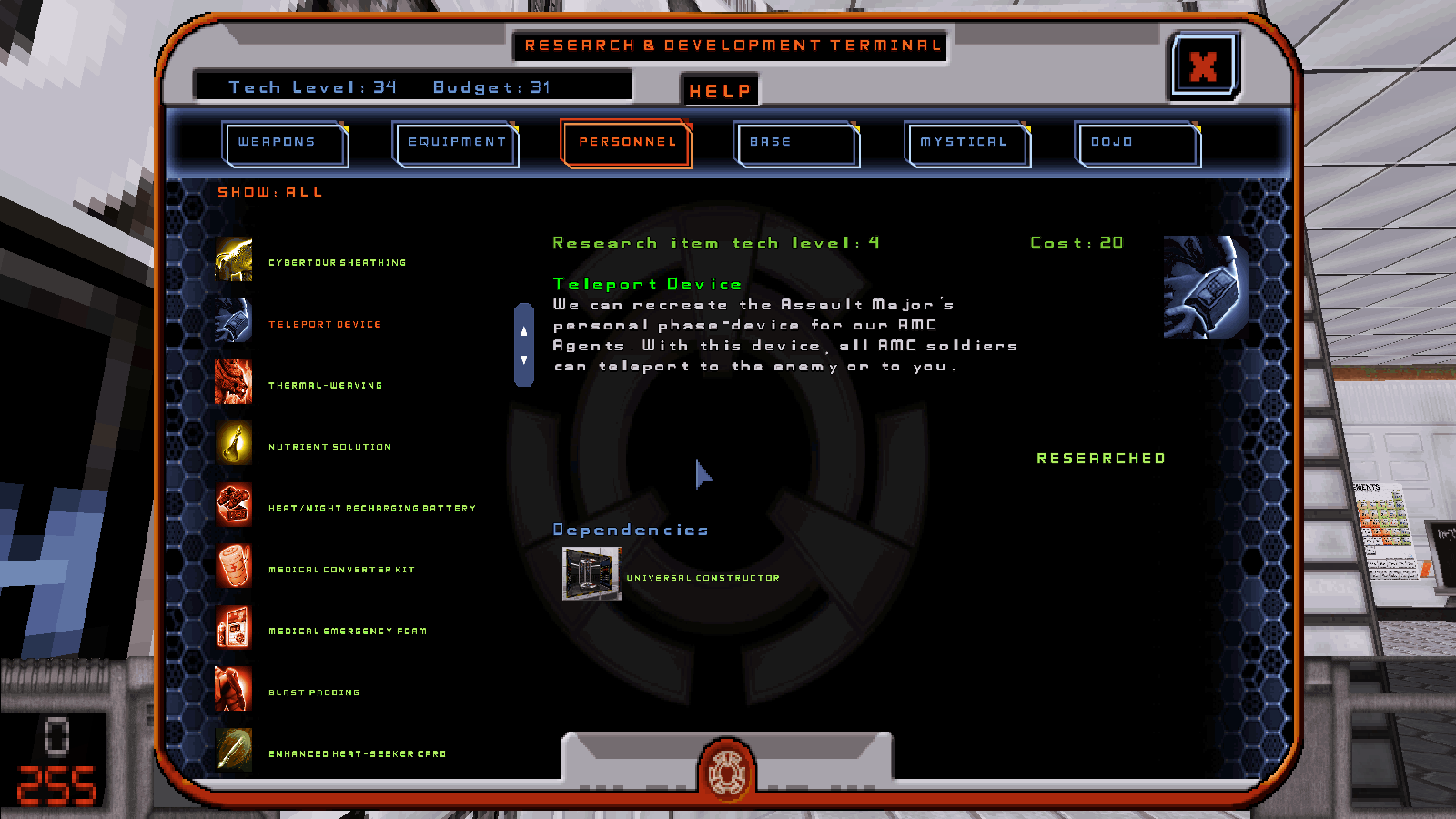 New Research Interface
Our coder Sang has developed a brand new, significantly more user friendly research interface. Not only does it come with a filter so you can easily find what you're looking for, it comes with a dependency viewer too.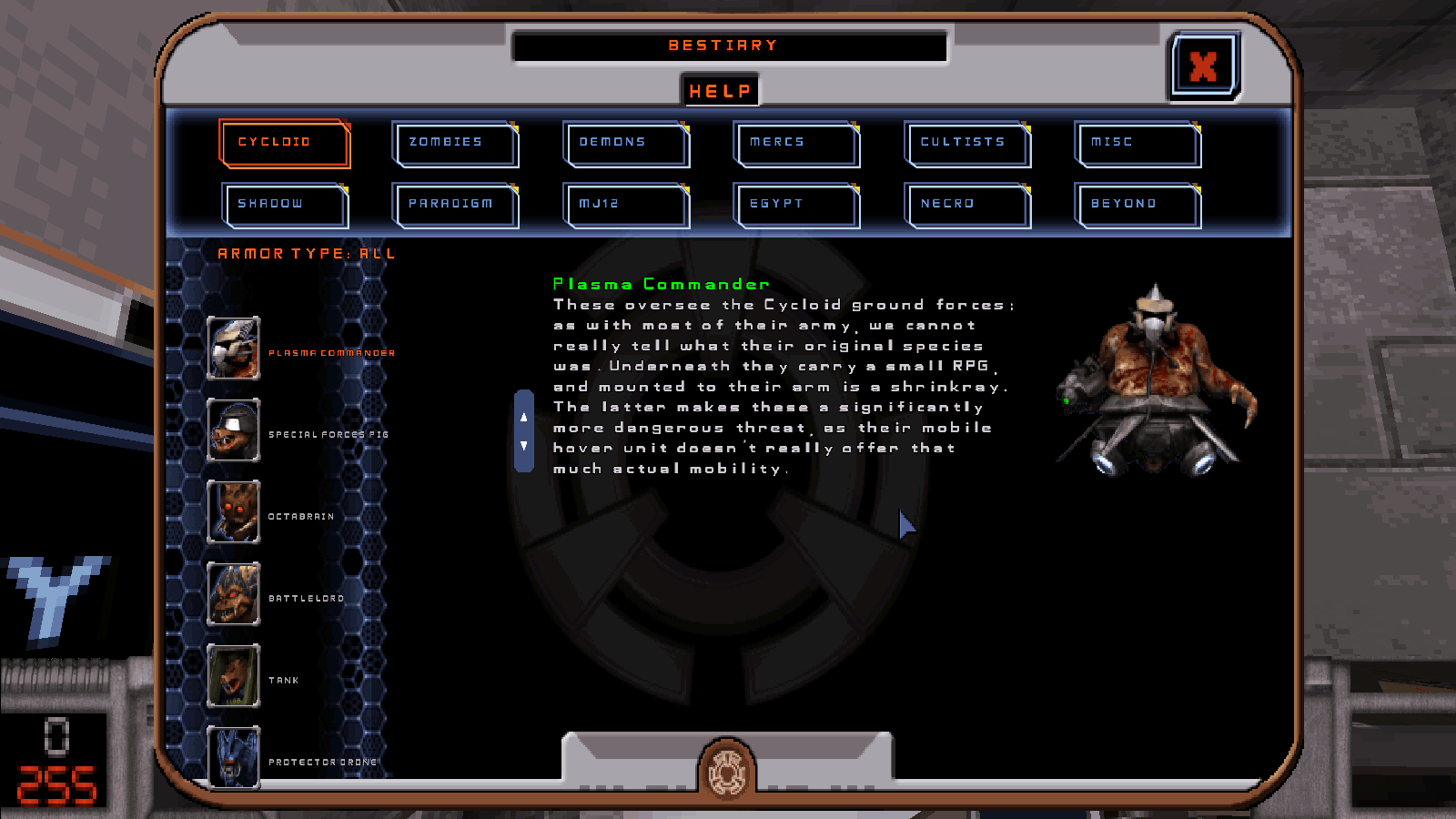 Bestiary
Alongside the new research interface comes a detailed Bestiary, listing nearly every single enemy in the game that you'll fight. MIA'ing an enemy will even provide some more information.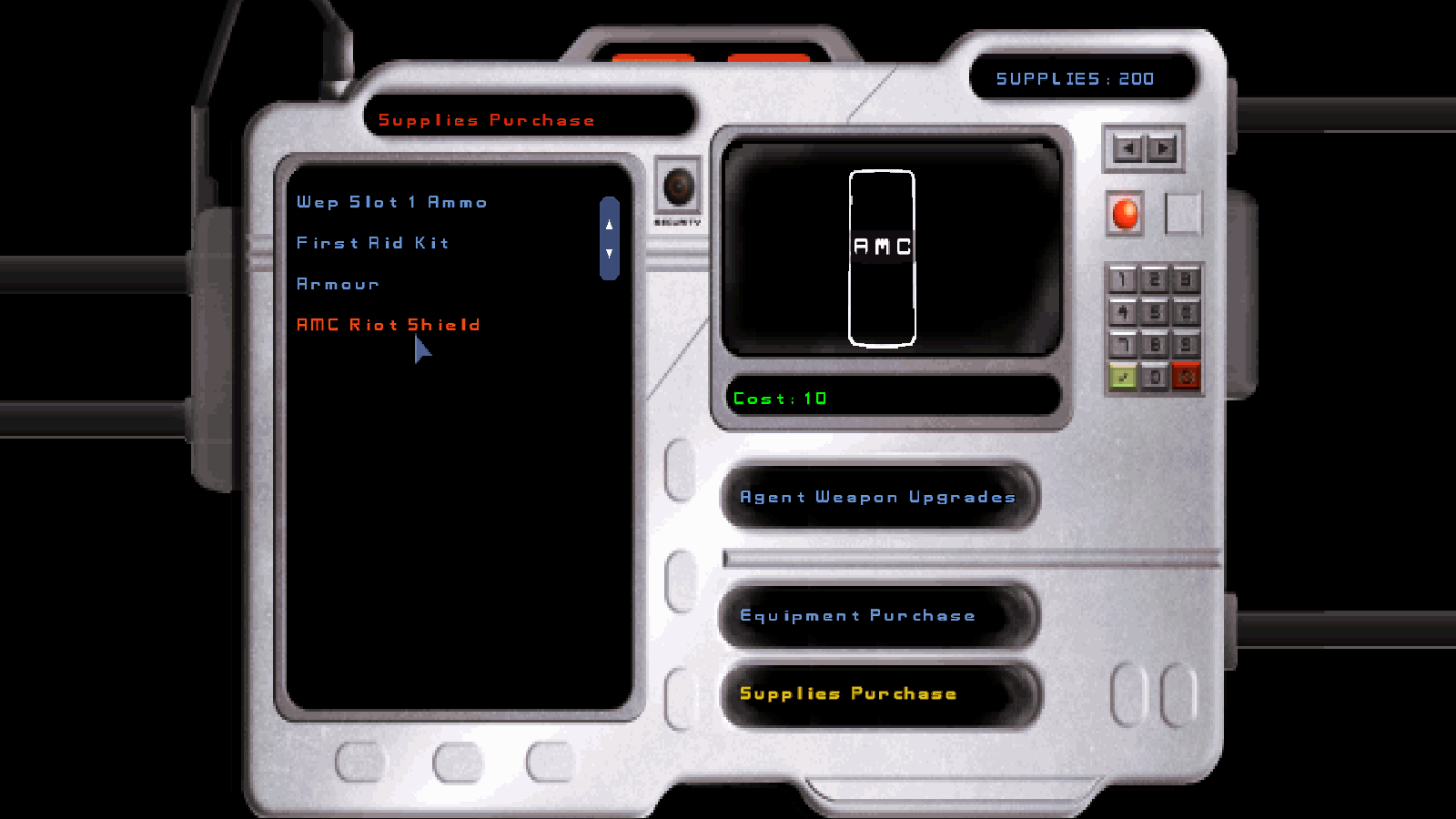 Supplies
Supplies now have a permanent, long-term use – using weapon terminals dotted around the game in set locations, you can use your supplies to re-arm yourself with ammunition, equipment, and speciality ammunition. Doing this is relatively costly however, so you'll want to ensure you have a decent amount of supply facilities up and running. Any ammunition type you research will also become available here. You can now also grab a snack at the AMC cafeteria in base for a small supply cost, which will grant you a small but helpful bonus for your next mission.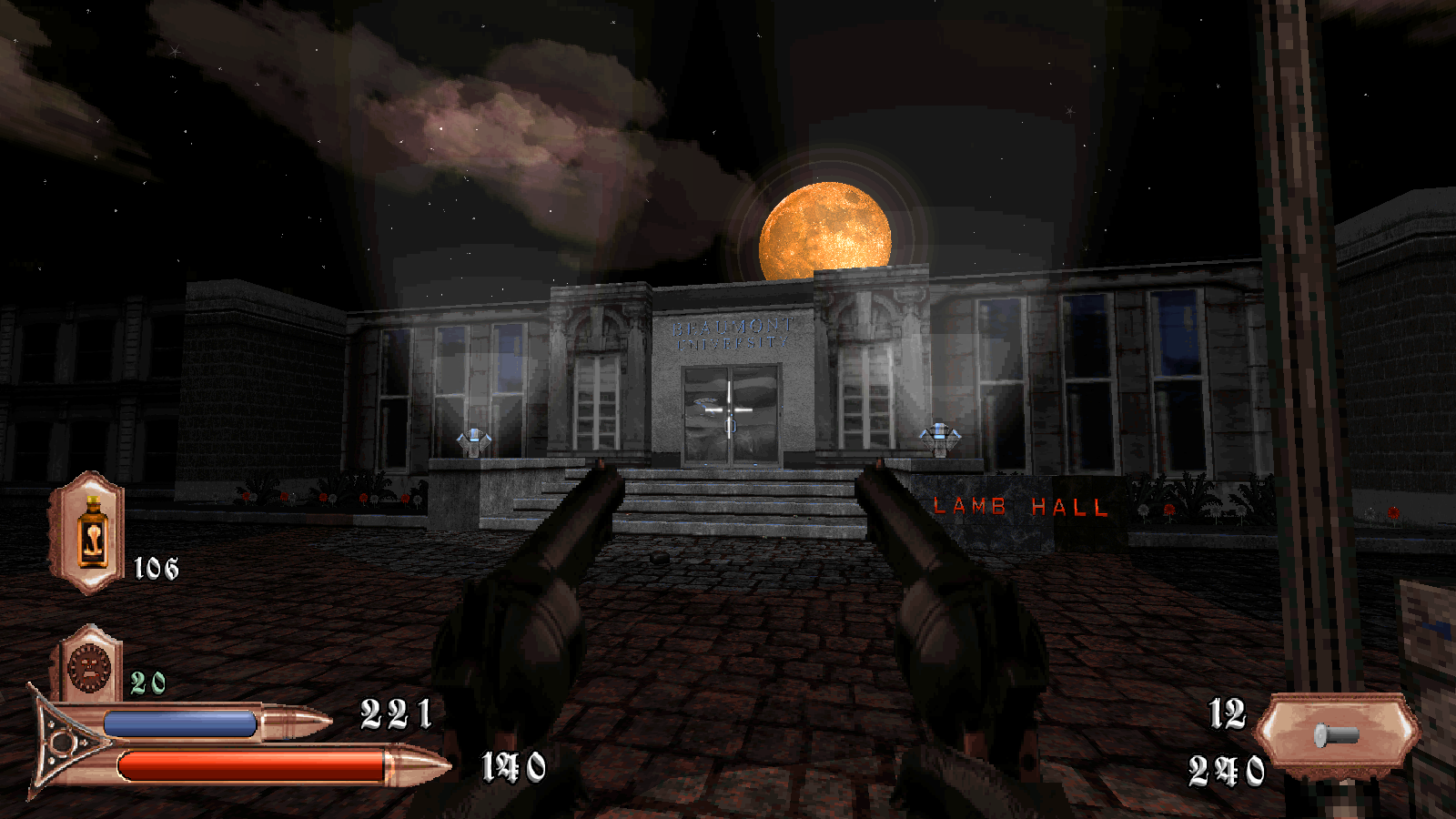 Quality of Life improvements
Our lead artist sebabdukeboss20 has overhauled nearly every single weapon in the game once again with improved lighting quality; he's also been hard at work with new FMVs – there are now several intro FMVs that play as you progress through AMC. On the initial start up, you'll only see our logo at first, since sitting through two entire introduction cutscenes is a bit much for a first time player. However as you progress, a full length intro cutscene will unlock (and also be available for viewing at anytime in-game)
The usual work has also gone into cleaning up and improving the existing 4 episodes, filling in any cracks and improving any rough spots. As usual, once episode 5 is done you'll be able to import your saved data with no issues – however if you do have time for a full epic replay, it'll be worth doing so. And as per usual, our musician HiveBoSs has been hard at work making excellent new music both for existing episodes as well as future ones.
Want to help?
We're always in need of mappers to help make the scope of the project possible. The same goes for voice actors, we're mainly looking for more female VAs to help out as well as older males to voice some of our more gruff characters. Post on our discord for more info!
As always, we won't offer a release date until episode 5 is in beta testing – late 2025 is looking likely but as always, this isn't final. It could be later, it could be sooner – time will tell, but thanks for your patience and sticking with us. The best is by far yet to come.