Russia-Ukraine war at a glance: what we know on day 569 of the invasion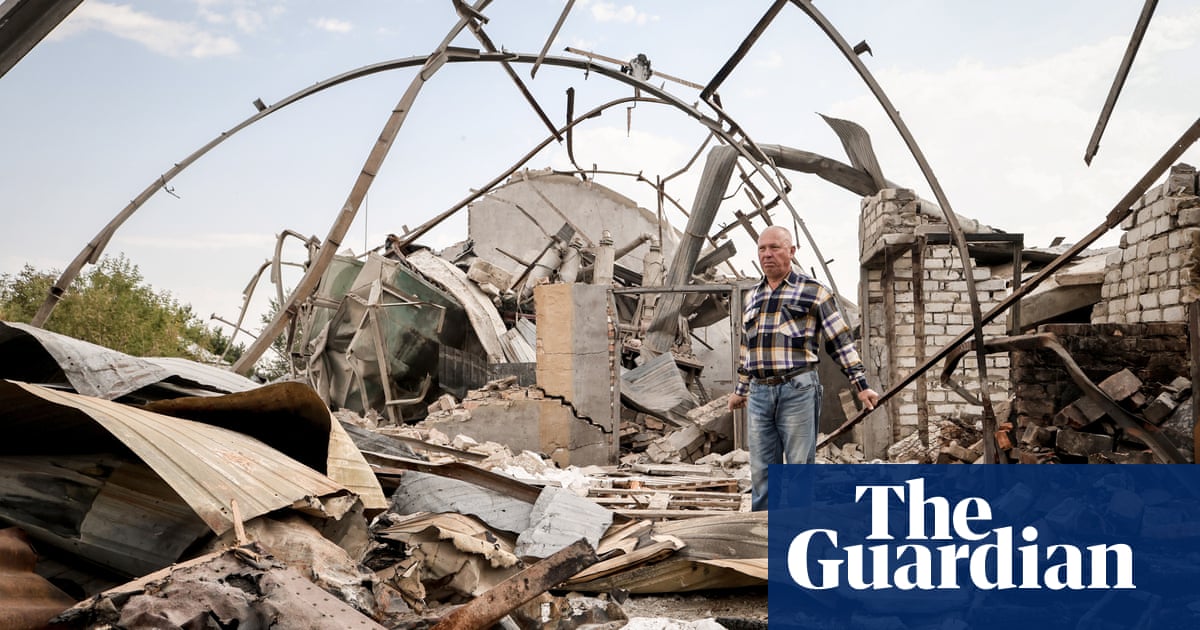 Cuba is not against the legal participation of its citizens in Russia's war in Ukraine, the Russian state-run RIA news agency reported on Thursday, citing the Cuban envoy to Moscow. Last week, Cuban authorities said they had arrested 17 people over a human trafficking ring that allegedly had lured young Cuban men to serve in the Russian military. The Cuban ambassador to Moscow, Julio Antonio Garmendia Pena said: "We have nothing against Cubans who just want to sign a contract and legally take part with the Russian army in this operation. But we are against illegality and these operations that have nothing to do with the legal field," RIA quoted the ambassador as saying.
Ukrainian president Volodymyr Zelenskiy is expected to meet Joe Biden in Washington next week. His visit comes as Congress is debating providing as much as $21bn in military and humanitarian aid for Ukraine as it fights the Russian invasion. Zelenskiy is expected to be in the US to attend the United Nations general assembly.
Vladimir Putin and Kim Jong-un gifted each other rifles when they met in far eastern Russia, the Kremlin said on Thursday, and confirmed the isolated Russian leader would visit North Korea though no further details have been revealed. The Russian president, who has sought to strengthen alliances with other hardline leaders, met Kim on Wednesday amid speculation they would agree on an arms deal to bolster Russia's war in Ukraine.
Britain's most senior military officer, Sir Tony Radakin, said that Ukraine "continues to hold the initiative, it is pushing Russia back" in a short assessment of the current state of the fighting.
Russia said it is expelling two US diplomats accused of working with a Russian national who is accused of collaborating with a foreign state. The US said the move was unprovoked and wholly without merit. Separately, Slovakia has expelled a diplomat based in Russia's embassy, the Slovak foreign ministry said on its website on Thursday. The ministry said: "The reason is his activities, which were in direct violation of the Vienna convention on diplomatic relations."
South Korea has expressed "deep concern and regret" over a meeting between the North Korean leader, Kim Jong-un, and the Russian president, Vladimir Putin, which apparently focused on expanding military cooperation.
Alexander Lukashenko left Belarus on Thursday for an official visit to Russia, according to his press service. Talks with the Russian president, Vladimir Putin, are scheduled for Friday.
Satellite images appear to show the dismantling of a Wagner militia base south-east of the Belarus capital, Minsk. The images of activity in recent weeks showed tents being taken down at the Tsel military base in Mogilev region, and may indicate the winding down of the Russian mercenary company's presence in the country after a brief mutiny inside Russia.
Bulgaria decided on Thursday not to extend a ban on Ukrainian grain imports in five eastern EU nations that is set to expire this week, AFP reported. Ukraine's foreign ministry reportedly said that any decision by European states to extend import restrictions on Ukrainian food from 15 September would be illegal and harm common economic interests.
Ukraine's military said on Thursday it had damaged two Russian patrol ships in the Black Sea in a morning attack. Ukraine also claimed to have destroyed a Russian air defence system near the town of Yevpatoriya in occupied Crimea in a drone and missile attack which was conducted by the Security Service of Ukraine and the navy on Thursday morning.
A six-year-old boy was reportedly killed and other people injured by Russian shelling in the village of Novodmytrivka, which is located in Kherson region.