Millions of women in UK face severe period pain but symptoms dismissed, survey finds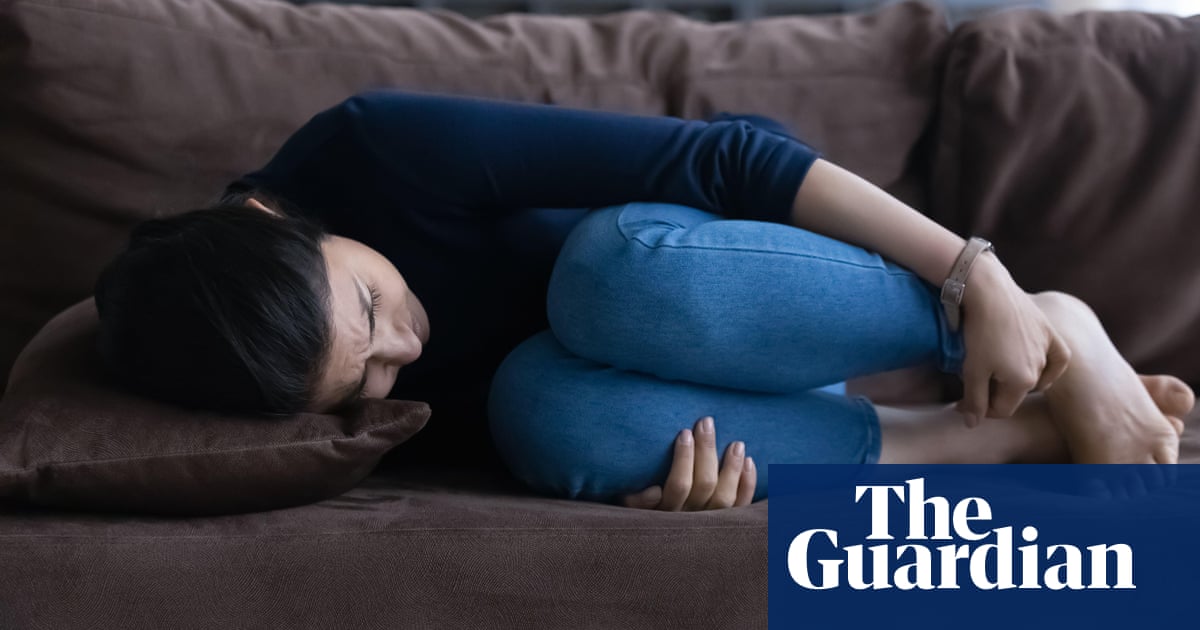 Millions of women and girls experience debilitating periods, yet nearly one-third never seek medical help, and more than half say their symptoms are not taken seriously, according to research.
A survey of 3,000 women and girls for the Wellbeing of Women charity found that they are often dismissed as "just having a period", despite experiencing severe pain, heavy bleeding and irregular cycles that can lead to mental health problems.
Almost all of those surveyed, who were between 16 and 40 years old and based in the UK, had experienced period pain (96%), with 59% saying their pain was severe. Ninety-one per cent had experienced heavy periods, with 49% saying their bleeding was severe. Extrapolating the findings, that equates to 6.2 million across the UK who have experienced severe period pain and 5.1 million who have had severe bleeding.
Severe pain, heavy bleeding and irregular cycles are common symptoms in women and girls with gynaecological conditions such as endometriosis, adenomyosis, fibroids and polycystic ovary syndrome, which require treatment and support.
But the report found that 51% of respondents felt their healthcare professional had failed to take their problems seriously, 86% had had mental health problems, such as depression, anxiety and mood changes, in relation to their period, and 82% said they needed better access to accurate information on period problems.
Tanya Simon-Hall has crippling pain from her adenomyosis and endometriosis. "My periods leave me on the floor. I'm vomiting and can't move. I'm crying, holding my belly, with shooting pains down my back, down my leg. I get pains in my rectum, so I can't sit down. There's a metallic taste in my mouth and a really heightened sense of smell. I try to be positive. But there was a stage in my life where the pain was daily – it gets hard to keep going."
Her experience is by no means unusual. Although effective treatment options are available, severe pain and heavy bleeding can be normalised even within the healthcare system, the report found, with women and girls often not receiving the treatment, care and emotional support they need.
Prof Dame Lesley Regan, the chair of Wellbeing of Women, said: "It's simply unacceptable that anyone is expected to suffer with period symptoms that disrupt their lives, including taking time off school, work, or their caring responsibilities, all of which may result in avoidable mental health problems.
"Periods should not affect women's lives in this way. If they do, it can be a sign of a gynaecological condition that requires attention and ongoing support – not dismissal."
Wellbeing of Women has launched its "Just a Period" campaign, which Regan said aims to address "the many years of medical bias, neglect and stigma in women's health". This includes tips on how to get the most out of seeing your GP and what women should do if they feel they have been dismissed.
Responding to the findings, Dr Ranee Thakar, the president of the Royal College of Obstetricians and Gynaecologists, said: "All too often women are living with debilitating symptoms, waiting to receive support or treatment for far longer than they should.
"Access to high-quality information and support about periods, gynaecological conditions and their symptoms is vital to ensuring that women and girls get the help that they need at the right time."
Caroline Nokes, the Conservative MP and chair of the women and equalities committee, which is conducting an inquiry into reproductive and gynaecological health, said: "There is a terrible phrase: 'Well, it's just a period, why are you making a fuss about that? Can't you just get on with it?' Yet many women and girls are experiencing horrendous period symptoms and gynaecological conditions. Endometriosis alone affects 1.5 million women in the UK and costs the economy £8.2bn. Now is the time for change."
Anneliese Dodds, the shadow secretary of state for women and equalities, said: "Over the past few years, we have opened up the conversation around the menopause, and now we need to see this change with periods as well."
'Heavy periods are common, but they're not normal'
Dawn Heels said she just thought she had to put up with her heavy, painful periods and had struggled to get her doctors to take her symptoms seriously. "My mum had heavy bleeding too, so I always thought it was just hereditary."
It wasn't until her early 30s that she discovered that she had fibroids.
"I'd never heard of fibroids. [My doctor] said they were nothing to worry about and very common. If the pain persists, to try ibuprofen. Looking back now, I should've pushed more for better treatment. But he was my doctor, he said it was normal and common. So, I listened."
But the pain got worse, and in addition to the heavy bleeding and severe pain, Dawn's stomach started to protrude and she became nauseous. In the end, she saw a specialist gynaecologist privately through her work's health insurance, who found 18 fibroids, and removed 16 of them. Two were left behind in order to preserve her uterus.
"I find it astounding to think of my periods then and now. Heavy periods are common, but they're not normal. I suffered for years and used to plan my life around them. Now, my periods are [much better]: next to no pain, light and short. Don't be told your symptoms are 'just a period'."