London toy museum to return to 1870s home for one day only
More than 70 years after leaving its original home in east London, the capital's oldest and most whimsical toy museum is returning to its roots this weekend as part of an annual festival in which significant buildings open their doors to the public.
Pollock's Toy Museum's extensive collection of puppet theatres, dolls, games, teddy bears and other Victorian toys has been in storage since January, after it was forced to leave its premises in central London.
The museum's trustees have since been trying to raise funds for new long-term premises. Their dream has been to return to Hoxton, where Benjamin Pollock started his business selling puppet theatres in 1876.
That dream will be a reality for one day on Saturday, when Hoxton Hall, a Grade II-listed building that was once a Victorian music hall, hosts some of the museum's collection along with two puppet theatre performances as part of the Open House festival.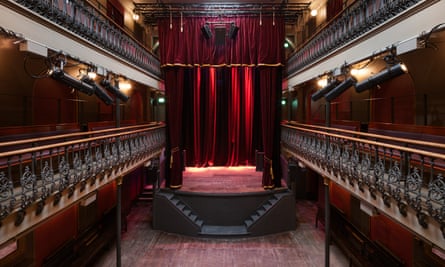 Hoxton Hall, which opened 13 years before Pollock's shop, is one of hundreds of historic sites, government buildings and private homes across the capital that are opening to the public during the festival, which ends this weekend.
Refurbished in 2015, the community arts venue celebrates its origins as a variety palace with performances of plays, music events and circus.
"We have an amazing space and we're keen to find different ways to reach new audiences," said Stuart Cox, its chief executive. "We're very excited to play a role in helping out Pollock's Toy Museum while it's without a home."
David Powell, a toy historian and Pollock's trustee, said he hoped it might be a first step in the museum's return to its roots.
"At the moment it's only for one day. But we're talking to a lot of people in the area about the possibility of a permanent return," he said.
In contrast to the 19th century, these days Hoxton was "very smart and fashionable, so finding somewhere both suitable and affordable isn't easy", he said.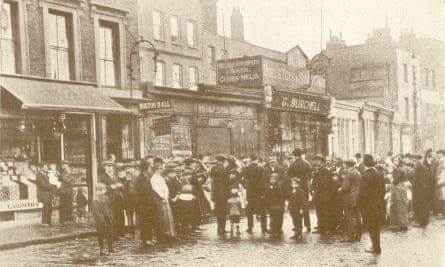 Until January, the museum had occupied a tall Georgian house in Fitzrovia for more than 50 years, and had spread into an adjoining building.
Its ground floor was a shop selling novelties, marbles, puppets and puzzles. Up winding and wonky stairs, rooms were filled with rocking horses, train sets, "penny dreadfuls", tin soldiers, spinning cones and Russian folk toys, as well as a number of toy theatres, which were popular with children in the 1800s.
But the trustees were unable to negotiate a new lease with the building's owners. "It was quite a wrench to leave," said Powell. "The atmosphere of the old place was very special. There was a match between the old toys and the rickety building."
The museum has been offered a temporary home in Croydon, south London – a "refuge, not a permanent solution", said Powell.
The museum had always attracted "a lot of theatre people and artistic people" as well as children, he said.
He fears screen-based activities for today's children "may have killed off toys as a concept. Computers and smartphones may even be abolishing the distinction between childhood and adulthood.
"Screens give children more intense ways of amusing themselves than old-fashioned toys. Maybe the whole idea of a toy is in danger of becoming historical."