John Lewis turnaround timeframe extended amid fresh losses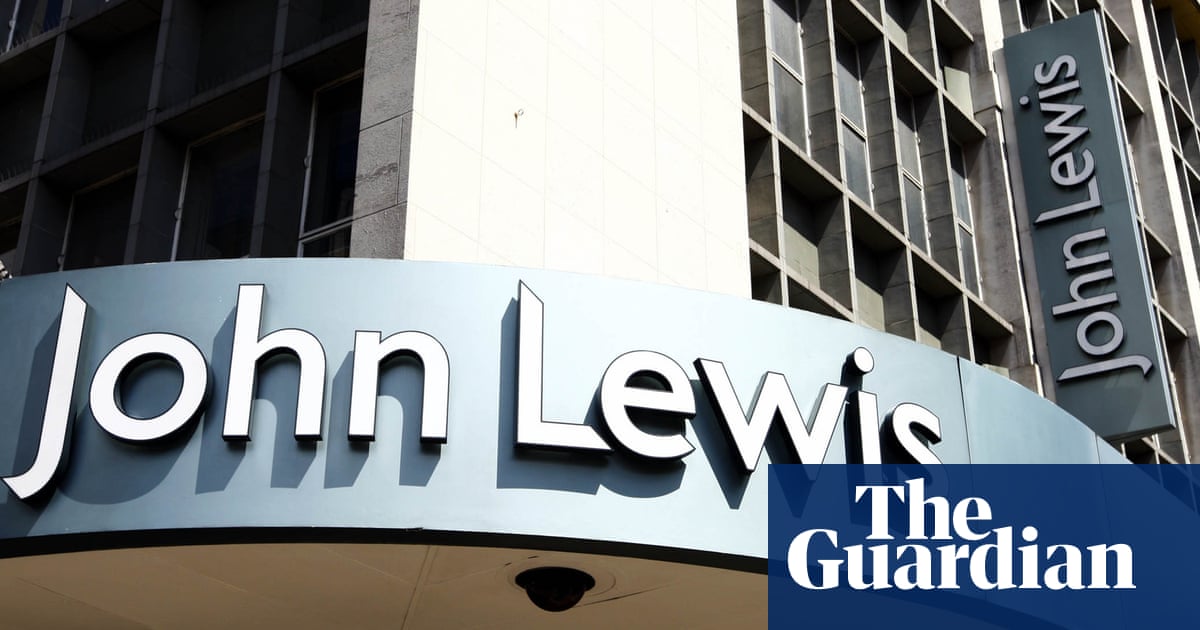 The owner of John Lewis and Waitrose has said its turnaround plan will take two years longer than scheduled, after reporting another loss for the first half of the year.
The John Lewis Partnership made a pre-tax loss of £59m for the 26 weeks to 29 July, as it continued to face pressures from higher costs, and caution from shoppers during the cost of living crisis.
However, the retail group said its performance was improving, and its pre-tax loss was 41% lower than the £99m loss reported for the same period a year earlier.
Despite the challenging economic situation, shoppers continued to spend money on themselves, with sales of clothing, beauty products and "dine-in" meals all rising. However, consumers proved wary about splashing out on "big ticket" items for their homes, such as technology products or sofas, with sales falling in these areas.
The company said the economic outlook remained uncertain but it expected to see an improvement in its full-year financial results.
But the retailer said it would need an extra two years to deliver the turnaround it calls its "partnership plan" – aimed at offering value to customers, investing in its digital offering and expanding online grocery deliveries – as a result of stubbornly high inflation.
JLP said the plan, launched in 2020 with the target of a £400m profit by 2025/26, was now going to take until 2027/28 because of "inflationary pressures".
In the first half of the financial year, operating profit at the John Lewis department store chain fell from £295m to £277m. However, operating profit at the Waitrose supermarket improved to £504.4m from nearly £432m, despite IT problems earlier in the year, which affected product availability.
John Lewis sales fell by 2%, while Waitrose sales increased by 4%.
The results are the first to be released since the partnership's first chief executive, Nish Kankiwala, a former Hovis and Burger King executive, took up the role in late March.
Kankiwala, who was appointed with the task of turning around the partnership, said the "transformation to modernise" the business was "well under way". He added: "There are no brands better placed than Waitrose and John Lewis to provide customers with what they need right now – to help them feel good and eat well."
The John Lewis Partnership had been widely expected to remain loss-making in the first half of the year, which has been something of a pattern in recent years, and given the period does not include the crucial Christmas trading window which is vital for retailers.
The results came after a worse-than-expected £230m loss reported in March – only the partnership's second-ever full-year loss.
At the time, the retail group blamed inflation and increasing costs for freight, energy and labour for its financial difficulties, and told staff that they would not get a bonus this year.
Sharon White, the partnership's chair, said: "While change is never easy – and there is a long road ahead – there are reasons for optimism. Performance is improving. More customers are shopping with us."
Dame White survived a vote of confidence in May, when staff backed her to continue as chair, despite expressing their dismay at the retailer's poor performance.
The group's results came just days after White called for a royal commission review into the UK's ailing high streets, arguing that mass stores closures, crime and antisocial behaviour were blighting Britain's town centres.
John Lewis Partnership's finance chief also revealed that the chain had been hit by a rise in shoplifting this year. "We have seen an increase in what we call shrinkage, which is mainly theft, by £12m year on year," Bérangère Michel told reporters after the group reported its first-half results.
The group operates 34 John Lewis shops plus one outlet and 329 Waitrose shops across the UK, so this implies additional losses of about £33,000 a shop.
"Profits have been struggling at John Lewis for a number of years amid high costs relating to its vast store estate and the rise in cheaper e-commerce rivals like Amazon," said Victoria Scholar, head of investment at interactive investor.
"Waitrose has struggled as customers become increasingly price sensitive amid the elevated inflation, rising interest rate environment, as well as stiff competition from cheaper rivals like Aldi and Lidl."
Scholar added: "Focus will be on the all-important festive period when John Lewis typically enjoys a seasonal boost. Dame Sharon White has a daunting task at hand to revive John Lewis's fortunes at a challenging time for retail more broadly, laid bare by the recent collapse of Wilko."
Zoe Mills, lead retail analyst at data and analytics company GlobalData, said John Lewis's transformation plan had suffered a setback as inflation took its toll. "John Lewis & Partners has succumbed to the pressures of the cost of living crisis, as the mid-market player struggled to retain appeal in a retail market plagued by consumers seeking low prices," Mills said.