Her inside: Sofia Coppola, Spike Jonze and the perils of fictionalising your ex
It is the 20th anniversary of Lost in Translation. If you look online, you'll notice that most of the commemoratory coverage has tended to revolve around the changing culture, noting that nobody really wants to spend a couple of hours watching a western film-maker mock Japanese people any more. But Sofia Coppola has managed to stand her ground with a new narrative: how annoyed Spike Jonze was with her depiction of him.
Lost in Translation is a loose retelling of the dissolution of Coppola's marriage to Jonze. Played by Giovanni Ribisi, the Jonze character is a petulant, self-obsessed man-baby who spends his time flirting with a bubble-headed young woman (Anna Faris) widely assumed to be based on Cameron Diaz. But while the movie drifted off and became about Scarlett Johansson witnessing Bill Murray's midlife crisis, the depiction of Jonze stuck.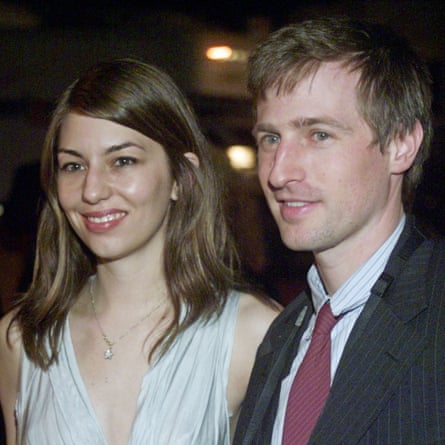 And now Coppola has revealed how angry this made Jonze's real-life friend Michel Gondry. "He scolded me at my premiere, but he apologised," Coppola told Variety. "I think he was being a good friend. He thought he was defending Spike, but he was putting me down at my premiere. It came out of him trying to be a good friend to Spike." Meanwhile, perhaps sensibly, Coppola revealed that she hasn't seen Jonze's movie Her, after getting a hunch that Rooney Mara's character might be based on her.
It's all a bit tricky. Nobody wants to sit down to watch a film only to realise, in a moment of clanging dread, that one of the characters is based on you. Worse still, it must happen all the time. Despite films ending with a disclaimer stating that "all names, characters and incidents portrayed in this production are fictitious", that obviously isn't the case. Writers, if they're creating characters from scratch, are bound to draw their inspiration from real life. Sometimes a character will have the traits of a historical figure, or be a composite of characteristics from a huge spectrum of different people. Other times, as in the case of Coppola, they might be making a movie about their separation from a celebrity with an easily identifiable personality, and so they won't bother disguising it at all.
Time and time again you'll find characters who have been airdropped into movies straight from the real world. Miranda Priestly from The Devil Wears Prada is obviously Anna Wintour. Dave Toschi, a San Francisco detective who pursued the Zodiac killer, was said to provide inspiration for both Dirty Harry and Bullitt. Even Dracula was based on Vlad the Impaler.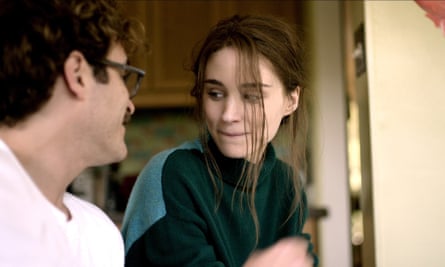 The issue comes when the real-life basis for the character is so transparent that the rest of the world can see it, and a reaction is required. This is easy enough if, like Jonze, you also make films for a living, because then you just make a revenge film about your ex-wife. But for other people it isn't so easy. Toschi died in 2018, for example, and his obituaries were full of how angrily he reacted to Dirty Harry. According to rumour, he went to see the film at the cinema and, incensed at his simplified depiction, walked out before the end credits.
Meanwhile, Anna Wintour is still inescapably tied to The Devil Wears Prada, so much so that barely any coverage of her goes by without a passing reference to Meryl Streep. And, to her credit, she has come to use the film to strengthen her own personal brand. When the book it was based on became a bestseller, Wintour feigned aloofness over the matter, with insiders claiming that it didn't bother her. As recently as last year, there were claims that she couldn't remember Lauren Weisberger, her former assistant who wrote the novel. And the film's director, David Frankel, claims that when he introduced himself to her years after its release, she simply removed her hand from their handshake. All three reactions are, by all accounts, about as Wintoury as you can get.
Then there are those who take it extremely badly. Frank Sinatra was widely assumed to be the inspiration for The Godfather's Johnny Fontane character. He did not enjoy this, reportedly threatening to ban performers from Las Vegas if they accepted the role and even getting into a fight about it with Mario Puzo in a Los Angeles restaurant. So, whatever bad blood lingers between Jonze and Coppola about Lost in Translation, at least they can console themselves with the fact that it could always be worse.