Cat Power's 20 greatest tracks – ranked!
20. Love and Communication (2006)
The closing track from The Greatest, an album which saw Chan Marshall (AKA Cat Power) collaborating with a roll-call of legendary Memphis soul musicians. Here, they create a mood of subtle, but mounting intensity, the perfect musical foil for Marshall's exploration of the messy complications of love, "like a spider filling up your guts".
19. Song to Bobby (2008)
An original from the cover-heavy Jukebox, Song to Bobby holds its head up in some pretty exalted songwriting company. Apparently written and recorded on the spot when Marshall received an invitation to meet Bob Dylan, it quivers with an obsessive fan's infectious excitement: "Oh my God, can you tell me who you were singing to?"
18. Colors and the Kids (1998)
Marshall had written great songs before, but Moon Pix – which turns 25 this month – was her artistic breakthrough: a consistently amazing set. On Colors and the Kids, the arrangement is stripped back to Marshall's voice and piano, but that is all the song needs – it's poignant and nakedly confessional ("the music is boring me to death"), like eavesdropping on something private.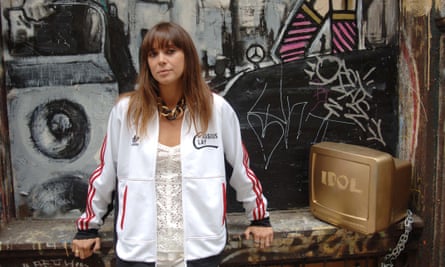 17. Sun (2012)
Sparse and modern – it was mixed by the late Philippe Zdar of Cassius – Sun was markedly different from the preceding Jukebox and The Greatest. But the hypnotic electronic sound of the title track – is that Auto-Tune on the backing vocals? – only points up the affectingly lived-in, old-soul quality of Marshall's voice: a potent cocktail.
16. Black (2018)
Marshall's relationship with her label Matador ended badly: she claimed they were pushing her to sound more like Adele. Perhaps understandably, her next album Wanderer was full of goodbyes, of which the chanson-like Black – the saga of someone who saved her life at her lowest, but ended up dying himself – is the most powerful and poignant.
15. Ice Water (1996)
On the one hand, Ice Water sounds very much like a product of the mid-90s US underground – spidery guitars, muffled vocals, a spare arrangement that feels like it's going to fall apart any minute. But there's more to it: a potency to Marshall's bluesy voice and the chilling lyrical depiction of a rape victim.
14. I Don't Blame You (2003)
It is possible that the troubled musician sympathetically drawn in I Don't Blame You might be Marshall herself, always one of rock's more erratic live performers. Whoever it is in the lyrics, it's a fabulous song, the warmth of melody at odds with the disarray depicted in the lyrics.
13. Ruin (2012)
In Ruin, Marshall recounts her travels – from Belfast to Mozambique – and then returns home to find everyone "bitching and moaning": a broadside against self-absorbed apathy ensues ("some people ain't got shit to eat"), set to hypnotic piano, drums and octave-leaping bass that could be on a disco track. A delight.
12. No Sense (1998)
For Moon Pix, Marshall recorded with Jim White and Mick Turner of Dirty Three, the band Warren Ellis – Nick Cave's latter-day musical foil – sprang from. No Sense shows how in tune they were with her material: the sound is appealingly live and rough-hewn, as close to the brink of collapse as the relationship Marshall is singing about.
11. Good Woman (2003)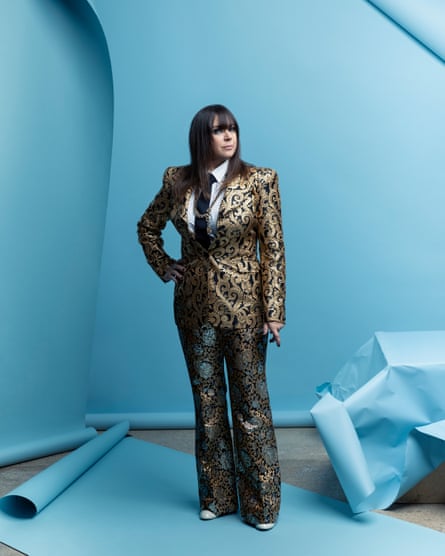 Not country music per se, but there's a distinctly country-ish lean to Good Woman, a regretful break-up song tinged with darkness ("I don't want to be a bad woman and I can't stand to see you be a bad man") decorated with scratching fiddle. It's desperately sad and – with its chorus of backing vocals – incredibly beautiful.
10. Say (1998)
Moon Pix is filled with repetitious guitar figures that burrow under your skin, and Say offers a perfect example: there's nothing else to the arrangement besides a sparse bass guitar. The lyrics survey a break-up with a cocktail of warmth and cynicism: "Learn to say the same thing," is pretty sardonic relationship advice.
9. Headlights (1993)
Lo-fi and occasionally noisy (Itchyhead sounds a little like drummer Steve Shelley's main band, Sonic Youth), Marshall's debut album Please Sir isn't the best introduction to her work, but closer Headlights is magnificent: a two-chord chug that rises and falls in intensity, its relentless forward motion pulling you along with it.
8. He War (2003)
There's an argument that the best track on You Are Free is Marshall's hiss-laden, drowsily sexy cover of Michael Hurley's 1965 single Werewolf, but this list is sticking with her own material. Besides, He War is pretty incredible: Dave Grohl's drumming underpinning a raw guitar, a chorus that's almost anthemic. Marshall apparently hates it.
7. Cross Bones Style (1998)
"Who the fuck is this?" Grohl exclaimed when he heard Cross Bones Style, his first exposure to Marshall's "chilling" voice. It's an adjective that certainly fits: inspired by a nightmare, Cross Bones Style is grippingly creepy. Marshall considered it a "dance song" and filmed a video packed with Madonna-inspired moves.
6. Woman (2018)
"Don't you feel better standing in the street with your protest sign with someone else standing there next to you?" offered Marshall on her collaboration with Lana Del Rey: electric piano-driven, it's Marshall at her most pop, but a delightfully livid up-yours to her former record label lurks beneath its breezy surface.
5. The Greatest (2008)
The most sumptuous expression of despondency imaginable: Marshall's voice sounds smoky and careworn, the lyrics are filled with disappointment and the verses seem to be longing for the grave. But the music is sublime: strings, softly cooing backing vocals, a blanket of reverb, a wonderful tune.
4. Manhattan (2012)
A total joy and an unexpected Cat Power entry into the pantheon of great New York songs, Manhattan is ambivalent – variously intimidated by and dismissive of its subject, pausing to note how unaffordable it is – but the drum machine pulse and plangent piano still captures a sense of anticipation and excitement about the city's rhythm.
3. Nude as the News (1996)
Will the Community Think? was the first album Marshall recorded in a professional studio and she brought one of her greatest songs to the session. The oblique recounting of an abortion the singer had when she was 20 is a wrenching, haunting experience: filled with confusion – "where is someone?" – self-loathing and fury.
Subsequently covered by Depeche Mode's Dave Gahan – who saw that coming in 1998? – Metal Heart is Moon Pix's glorious centrepiece, a fragile but powerful note-to-self about embracing your flaws and vulnerabilities, blessed with a lovely melody. It sounds thrillingly spontaneous, as if you are listening to the song as it is being made up.
1. Lived in Bars (2006)
It's close-run but this booze-soaked highlight from The Greatest just clinches the top spot. The music shifts from a slow, slightly woozy after-hours to something more up-tempo that you could mistake for a straightforward feel-good chorus, perfectly reflecting its ambiguous lyrics. They variously evoke Marshall's troubled childhood (she once said she was regularly dragged to bars "until 2am" by her mother)bristle with anger and address her own complicated relationship with alcohol (she had an alcohol-fuelled breakdown shortly after The Greatest's release): "There's nothing like living in a bottle and nothing like ending it all for the world". It's a song that gives rise to a bundle of conflicting emotions in less than three minutes: funny, desperately sad, warm, wistful and pained.
Cat Power Sings Dylan: The 1966 Royal Albert Hall Concert is released November 10 on Domino