'Can they reincarnate me?': Meryl Streep discusses options for Mamma Mia! 3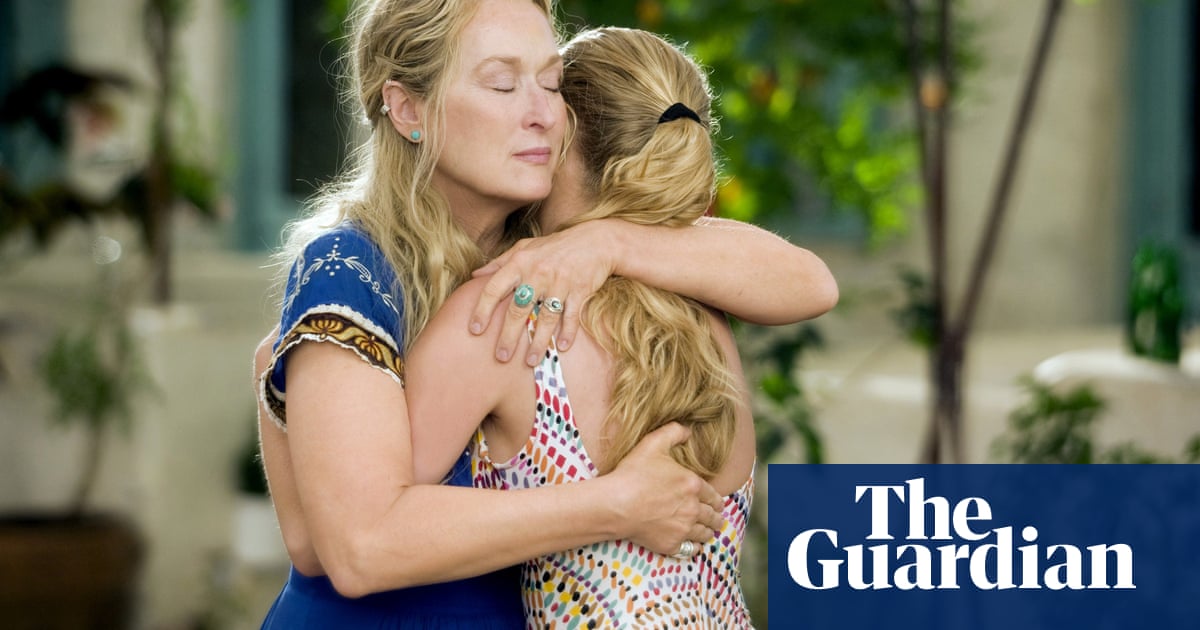 Meryl Streep, Amanda Seyfried, Stellan Skarsgård and other key Mamma Mia! cast members have expressed their eagerness for a second sequel to the 2008 smash – despite the death of Streep's character.
The original film and 2018's Mamma Mia! Here We Go Again – in which Streep's Donna has died – made a combined total of more than $1bn at the global box office.
"Universal would love to make a third movie, and I'll leave it at that," said Donna Langley, chair of the studio. Her words were echoed by Amanda Seyfried, who stars in both films as Donna's daughter, Sophie. "I dare you to show me one person who doesn't want a third Mamma Mia!" the actor said, before adding that any obstacles would likely be financial.
"Nobody is saying no, but nobody is saying yes either," Seyfried said. "The powers that be probably can't afford us to be honest. I hate to say it, because would I do Mamma Mia 3 for free — of course I would — but that's not the business we're in. What's fair is fair, and I feel like a third film is gonna come down to something stupid like whether or not Universal wants to pay the money."
Skarsgård, who played one of the potential three fathers to Sophie in the first film, alongside Colin Firth and Pierce Brosnan, said: "I will be in an urn by the time there's a script for Mamma Mia 3. but I will gladly participate as a pile of ashes."
Streep told Vogue, in an oral history of the first film: "I'm up for anything. I'll have to schedule a knee scoping before we film, but if there's an idea that excites me, I'm totally there. I told [producer Judy Craymer] if she could figure out a way to reincarnate Donna, I'm into that. Or it could be like in one of those soap operas where Donna comes back and reveals it was really her twin sister that died."
She continued: "We may have to call it Grand-Mamma Mia! by the time we make it!"
Streep revealed that she had signed on for the first film because she had seen the musical on Broadway in the aftermath of the World Trade Centre attacks in 2001. "It was an extremely traumatic event for everyone in the city, and Mamma Mia! became an important piece for me and my family at the time," Streep said. "When I had five little girls to entertain for my daughter's birthday, I decided to take them all to see the show, and it was just the most glorious thing. People were standing on their seats and dancing in the aisles. It was fantastic, and anything that can deliver that much joy always deserves a place in the world."
She continued: "I remember my agent calling me to discuss three offers that he thought were quite interesting," Streep continued. "They all sounded very heavy and serious, and then at the end of the call he said, 'Oh, and I almost forgot to mention — you're probably gonna laugh — but the people from Mamma Mia! want you. I'll let them know it's a pass.' I perked up and said, 'Oh, God, no, I wanna do that!'"
Streep is now 74, two years older than Cher was when she played the mother of the 69-year-old Donna in the second film.