Novak Djokovic, Ben Shelton Prove to Be US Open's Biggest Winners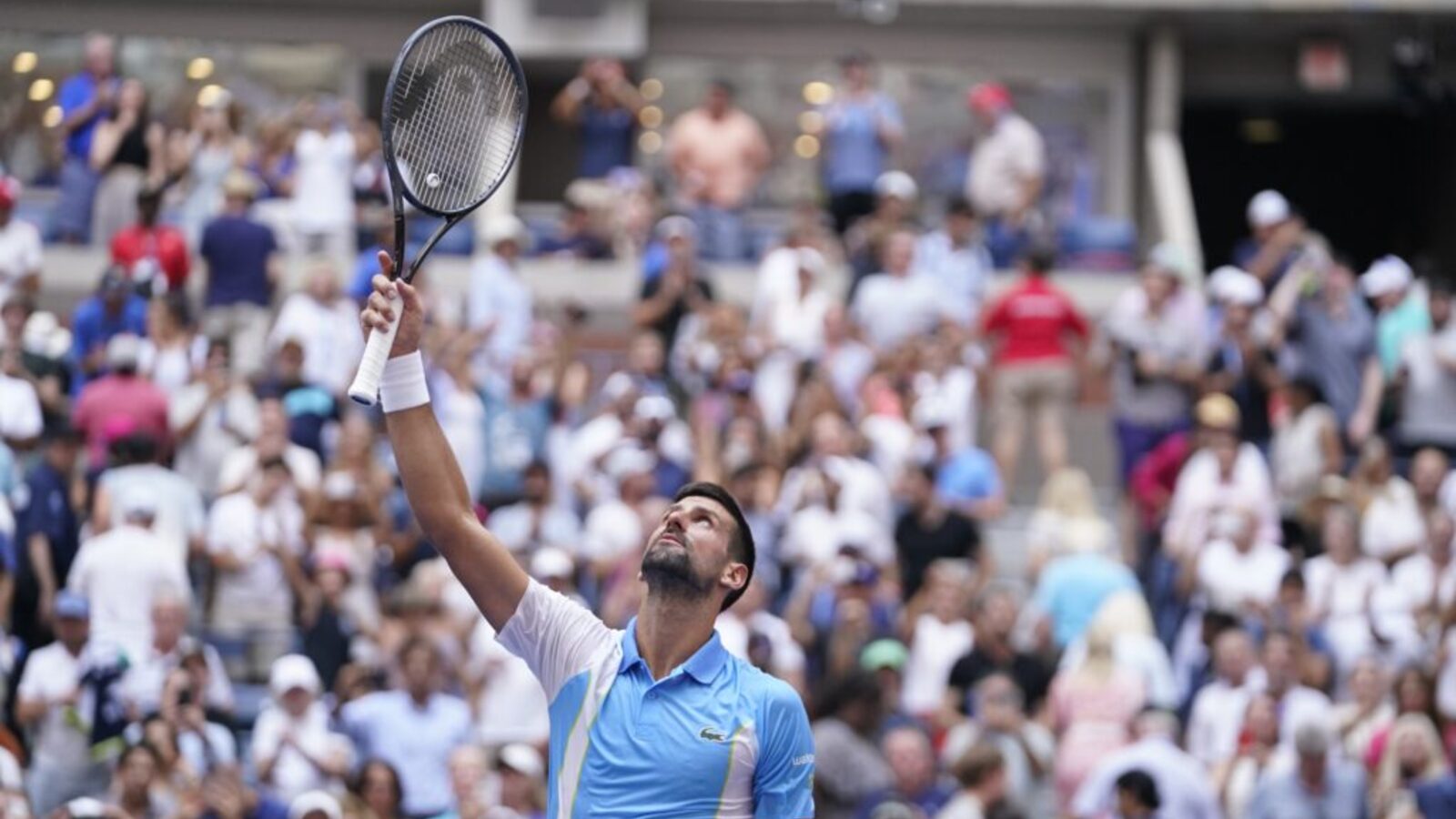 The final Slam of the year is in the books in men's tennis, and some players took massive leaps forward while others took a bit of a step back. Let's take a look at the biggest winners and losers of this year's US Open.
Biggest Winners
Novak Djokovic
The first choice has to go with the champion, Novak Djokovic. Besides a hiccup in the third round where he dropped the first two sets to his compatriot Laslo Djere, Djokovic cruised easily to all of his other victories. It was easy to imagine Djokovic losing some motivation after his Wimbledon final defeat to Alcaraz, but the opposite ended up being true. Congrats to Novak on an incredible achievement.
Ben Shelton
It was a wildly inconsistent year for the young American, but in the year's final Slam, he played his very best tennis. Ben Shelton leaped up the rankings to #19 with his incredible run to the semifinals. His big serve and swagger captivated the home crowds and had them cheering for him all the way until the end. He seems to be another young player along with the likes of Jannik Sinner and Carlos Alcaraz that will try to take over the sport in the near future.
Alexander Zverev
After missing the majority of the 2022 season with a freak ankle injury, it was hard to predict how Alexander Zverev would fare this year. While he had an incredible run to the semifinals at Roland Garros earlier this season, his run there lacked that signature moment that you look for in a comeback. He finally got his signature moment here, though. In the 4th round, Zverev took out Jannik Sinner in a five set instant classic. It felt like a true return to form for the German and hopefully will soon lead him to a long awaited first Grand Slam title.
Daniil Medvedev
After a heartbreaking defeat from two sets up in the 2022 Australian Open final, Medvedev struggled to regain the form that led him to Grand Slam glory in 2021. He finally was able to find this form again this year at the US Open. He cruised through his draw until he found himself matched up with a man he has struggled mightily against, Carlos Alcaraz. Medvedev was a heavy underdog in this match, but was able to find his best tennis to get the win and advance to the final. He ultimately fell short in the final, but this result was a very positive one for him.
Biggest Losers
Carlos Alcaraz
Some might call it a bit harsh to say a trip to the semifinals was a disappointing result, but in this case it was. Carlos Alcaraz was World #1 coming into the event with hopes to clash with Djokovic in another final. Falling short of that mark with a loss to Medvedev in the semifinals will be a tough pill to swallow for the Spaniard. He's a special player, and therefore comes special standards. I think he underestimated Medvedev, and I don't see him doing it again.
Jannik Sinner
Another fifth set heartbreak for Jannik Sinner. Djokovic last year at Wimbledon, Alcaraz last year at the US Open, Tsitsipas at the Australian Open, Altmaier at the French Open, and now Zverev at this year's US Open. The standard for Sinner is to be Alcaraz's main rival, and to do that, he needs to make it far enough to face Alcaraz consistently. Close losses in majors are tough, but Sinner has about as much resilience as any player on the tour. He'll figure out how breakthrough in these close matches eventually.
Stefanos Tsitsipas
Since an impressive run to the finals at this year's Australian Open, it's been tough sledding for Stefanos Tsitsipas. A 2nd round exit here to Dominic Stephan Stricker was the opposite of what Tsitsipas needed to accomplish this year in New York. The thought begin to swirl on if he's maybe missed his Grand Slam winning window. The competition is only getting better with Alcaraz's arrival and Tsitsipas's play is seemingly getting worse. Maybe bringing a change in coaching could help turn the Greek's career around.
Holger Rune
This performance may have been the most surprising of all. Holger Rune's run ended on the very first day of play with an opening round exit to Roberto Carballes Baena. Rune hadn't had great form coming in, but as the World #4, this was a very poor result. He's still a very young player and had a tremendous season, but in this sport there's a constant sense of urgency. Win now or before you know it your window is closed. Look no further than Tsitsipas.