Timbaland Teases 'At Least One Good' Verzuz Before the End of 2023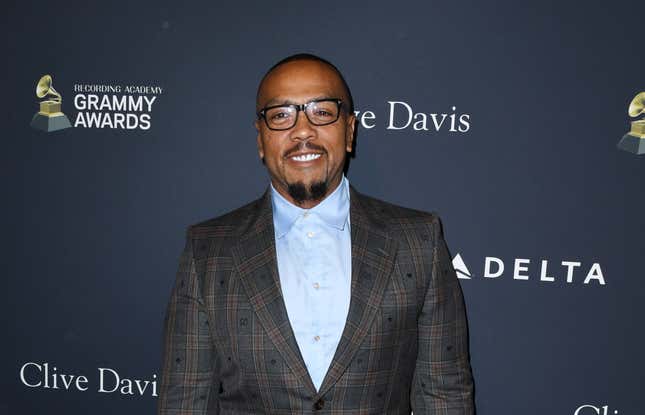 It's been a long while since we've had a big time Verzuz battle. Part of that is due to founders Timbaland and Swizz Beatz's legal fight against Triller, but it also has a lot to do with scheduling. When Verzuz started during the pandemic, artists weren't on tour or doing special events. Now that many musicians are back to full time schedules, it's harder to get the logistics of a battle worked out. However, Timbaland is teasing fans that they won't have to wait long for the next Verzuz to hit their screens. In an interview with AllHipHop, the prolific producer let the world know that there's still plenty of juice left in the Verzuz brand and they're just in a brief pause for reorganization.
Jon Basíl Tequila Is Not Your Average Spirit & It's Co-founder Adamant About That | Securing the Bag: Part 1
"Verzuz is still a baby," Timbaland said. "It was something that was built in the pandemic that's now a household name. Look how you saying it. Now we back open. To make it have the longevity that we need it to have, we have to reorganize the ship. We have to know how are we scaling up. We have to do things not how people used to us doing things."
The "Apologize" rapper even hinted that we could get something special before the end of 2023. Yes, it's been a long time since the last battle, but let's be honest, recent additions haven't exactly set the world on fire. In fact, they've trended for the wrong reasons, so the brand will need to remind viewers why they should care when it does return. Hopefully, it does that with a big name, high quality battle.
"I believe that we're gonna drop some good ones before the end of the year," he said. "We're trying to get at least one good one before the end of the year to recalibrate what Verzuz is going to be in the future."
Though we don't have confirmation on what the next major battle will be, both Diddy and Jermaine Dupri have been teasing a showdown for years. The Bad Boy and So So Def producers previously announced an event for Sept. 8, but that didn't happen and we're still skeptical on whether it's really in the cards.
We've also heard Usher discuss battling Chris Brown and Jennifer Hudson wouldn't mind facing off with Fantasia, so clearly there's plenty of possibilities on the table. Bad Boy vs So So Def would be a lot of nostalgic fun, but personally I want to see the vocal Olympics of JHud vs Fantasia.