Russia-Ukraine war – live: Putin accuses UK of provoking attack on Russian nuclear plants in desperate rant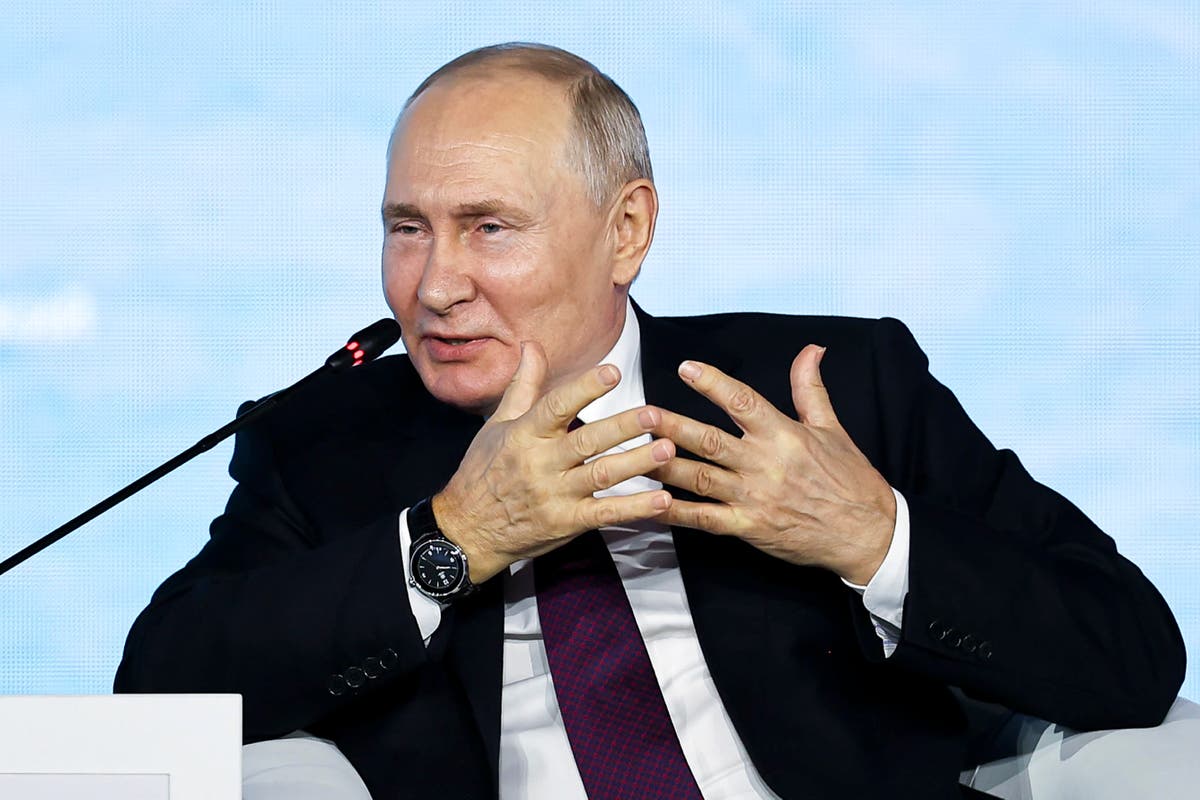 Vladimir Putin has accused the UK of being behind an attempt by Ukrainian forces to attack a Russian atomic plant in a long rant against Western help to Kyiv.
The Russian president, speaking at the Eastern Economic Forum in Vladivostok, claimed the UK was behind an alleged plot to train Ukrainian "saboteurs" to strike a nuclear power plant in Russia, without offering any evidence.
The so-called saboteurs were arrested by the state security service before they could hit their target, and later said under interrogation they had been trained by British instructors, Putin claimed.
Earlier, he claimed that 1,000 to 1,500 volunteers are signing contracts to join the Russian army every day – a sign of the pressure Moscow is under from Ukraine's counteroffensive.
He was responding to a question about whether Russia needed to introduce a new compulsory mobilisation to boost its forces.
Earlier, an armoured train carrying North Korean leader Kim Jong-un arrived in Russia for talks with Mr Putin. The train crossed the Khasan station in "an atmosphere of absolute secrecy" this morning, Russian news agency Interfax reported.