'Lesson of Daniel Khalife is that our prison system is outdated, outmoded and overcrowded'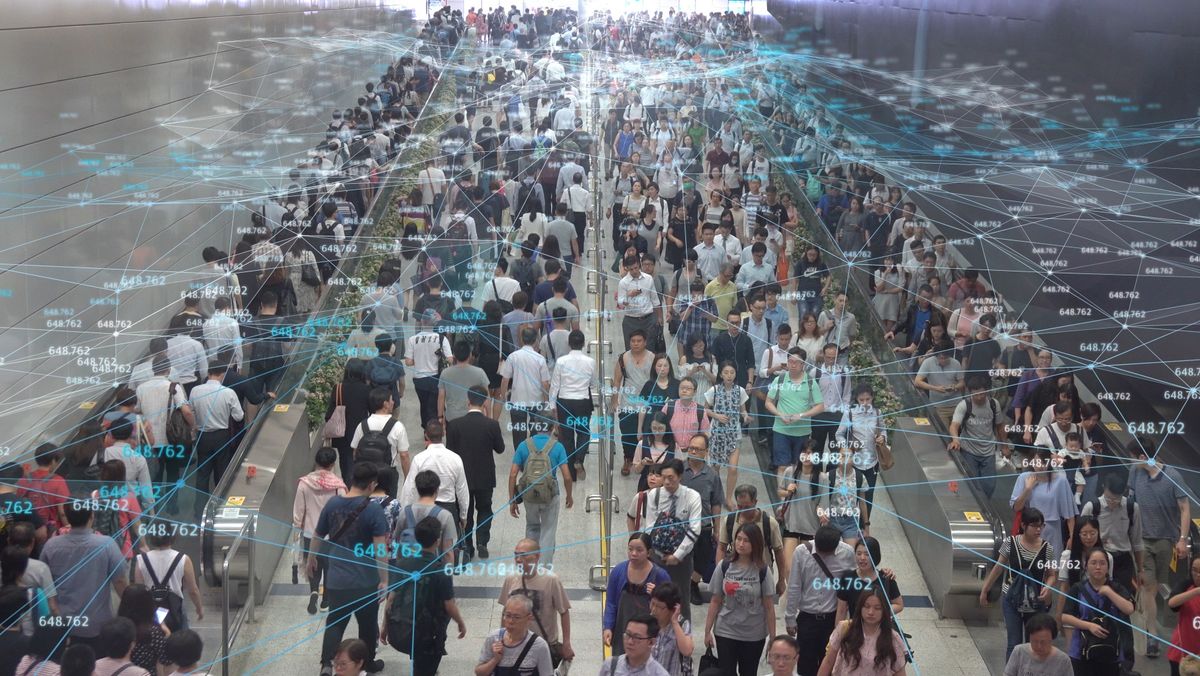 1. The right to data ownership is the only way to take on Big Tech
Andrew Orlowski for The Telegraph
Tech giants are now "more powerful than any nation state", writes Andrew Orlowski for The Telegraph. Their "whims set the political agenda", which "does not seem healthy for either the economy or our democracy ", but "can anything on Earth stop Big Tech"? The answer, he suggests, "may be a very old one". Google is "no more about web search or maps than those American candy shops on Oxford Street are in the business of selling sweets". Instead, tech firms are "giant personal data processing companies". And if we could assert ownership of our data, we could "demand its destruction", or opt to "trade it". So let us "try the one thing we have not actually tried online yet – capitalism".
Sign up for The Week's Free Newsletters
From our morning news briefing to a weekly Good News Newsletter, get the best of The Week delivered directly to your inbox.
From our morning news briefing to a weekly Good News Newsletter, get the best of The Week delivered directly to your inbox.
2. Loss of civility leaves America in a pickle
Gerard Baker in The Times
Pickleball "is bringing out the very worst in everyone", says Gerard Baker in The Times. "Angry clashes" and "shouting matches" between "picklers" are a "frequent" occurrence, with local authorities having to "step in and even expel the sport from some parks". Baker argues that America's "Great Pickleball Wars" are "reflective" of "something deeper" in society: "a disintegration in civility". A "soul sickness" is "eating away at the very bonds of community". He blames "the tenor of modern politics", the pandemic and the "oxymoron that is 'social media'". And pickleball, rather than "forging social union", is making Americans "realise only how much they detest each other".
3. We still don't know what Keir Starmer believes in
David Gauke in The New Statesman
This is proving to be a "very good week" for Keir Starmer and his party, says former Tory cabinet minister David Gauke. While the government has been handling the school concrete crisis ("badly"), Starmer has "delivered a reshuffle that has promoted some of Labour's best talents". His beliefs have "always been something of a mystery", but the changes to his top team suggest Starmer is "a committed centrist", Gauke writes for The New Statesman. But while the reshuffle had a "sense of direction", is it "merely the route of least resistance for the next part of the journey", Gauke asks. To centrists "who would welcome a Blairite revival, this now looks a more attractive shadow cabinet". But it may not be "a shadow cabinet in the image of its leader".
4. Oh Burning Man, this is delicious schadenfreude
Suzannah Ramsdale in the London Evening Standard
"Not since the ineptly managed Fyre festival of 2017 have I taken such pleasure in the suffering of a group of unbearably obnoxious people," writes Suzannah Ramsdale, after a storm left thousands stranded in the mud-swamped Nevada desert. The origins of Burning Man are "pure", she says in the London Evening Standard, but the annual week-long event has been "bastardised over the decades by influencers, tech bros and one percenters". The festival "describes itself as commerce-free", yet attending can cost up to $20,000. Despite all the cash sloshing around, "not even the wealthy were able to escape" the "apocalyptic rainstorm" that hit this year's gathering. The organisers "grandly proclaim Burning Man to be a blueprint for a better world, but it turns out even they're no match for climate change".
5. The Lucy Letby case is the latest stick to beat NHS management with. Here's what the critics overlook
Polly Toynbee in The Guardian
The "knives are out" for health service bosses, writes Polly Toynbee. The "'lessons must be learned' impulse" triggered by the "horrifyingly freakish criminal case" against Lucy Letby risks "becoming a general stampede against NHS administrators". Of course, "the inadequate should be removed", The Guardian columnist continues, but "beware cheap rabble-rousers looking for 'savings' by cutting feather-bedded public bureaucrats, pitting them against saintly frontline doctors and nurses". A third of hospital chief executives are clinicians, so "stoking culture wars between medics and managers is tricky", Toynbee adds. "Meanwhile, on another planet, rightwing journalists sharpen their knives". They list NHS "failures" and "say they want 'reform'", yet their demands remain "undefined".