Fla. Teacher Who Tried to Scare Black Students Straight Takes The Easy Way Out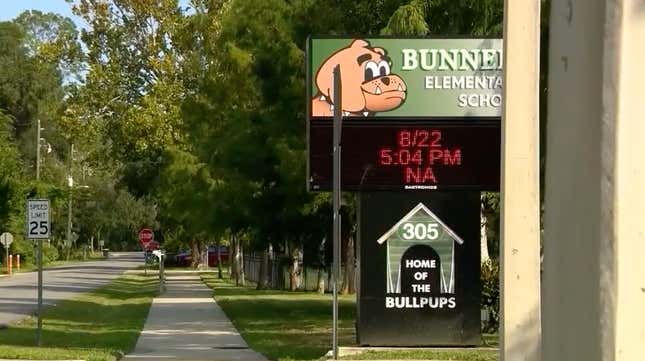 Flagler County Schools officials say the teacher behind the assembly of only Black students has resigned. He was previously suspended along with the school principal after traumatizing those Black kids.
Jon Basíl Tequila Is Not Your Average Spirit & It's Co-founder Adamant About That | Securing the Bag: Part 1
The Black fourth and fifth grade students at Bunnell Elementary were pulled out of class last month to sit through a PowerPoint presentation explaining that they are bottom of the barrel in regards to standardized test scores. Just them. Along with that, they then received the ol' "if you don't get good grades, you're going to end up dead or in jail" speech which infuriated parents when they found out after school, per CNN.
As a result of the inevitable investigation by Flagler County Public Schools, Principal Donnelle Evensen and teacher Anthony Hines were suspended and placed on leave. Now, both of them dipped from the school district before the investigation even came to a close.
Read more from CNN:
Anthony Hines submitted his resignation letter last week, according to spokesperson Jason Wheeler, who shared the letter with CNN on Monday.

"I appreciate the opportunity to work in Flagler County Schools," Hines said in the letter to superintendent LaShakia Moore.

The resignation came one day after Bunnell Elementary School Principal Donell Evensen informed Moore that she was resigning.

Hines said he didn't think through the nature of the assembly, which was supposed to set goals and incentivize the children.

"I'm devastated," Hines, who is African American, told CNN on Monday. "I've had a hard time. I've been teaching for 28 years and I'm just devastated."
Those kids certainly had a hard time sitting in a room listening to someone tell them they'll be homeless as a result of struggling with standardized Mathematics. They told local Florida reporters they felt scared and discouraged following the assembly.
All Hines had to say was that he and the principal "didn't think it through."
"We had a good time in the assembly. I kid you not, but I didn't think it through and I take full responsibility for that. There are violations that were broken. I could have handled it better," he said via CNN.