Novak Djokovic pays tribute to Kobe Bryant after winning U.S. Open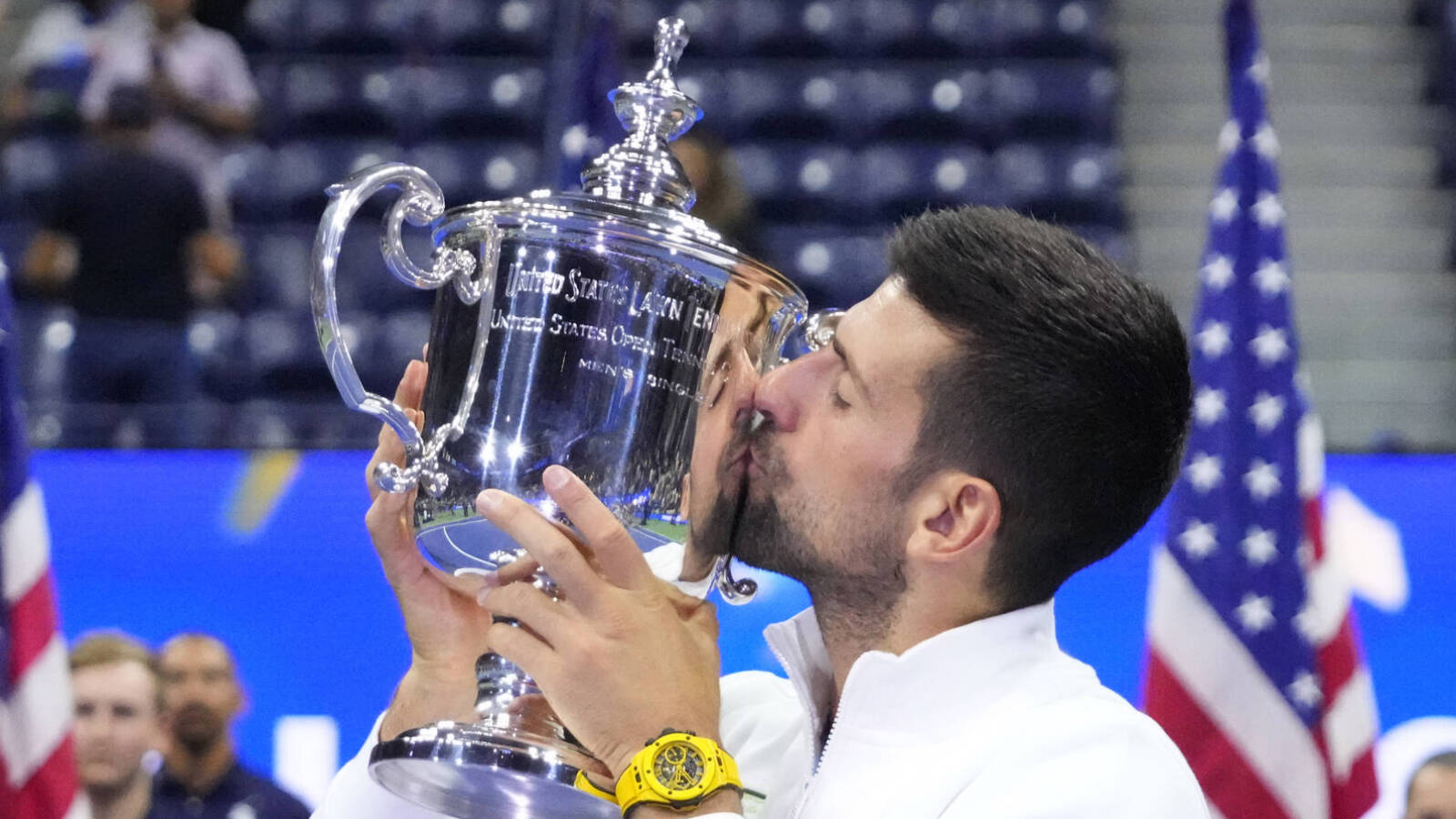 Novak Djokovic won the U.S. Open Sunday night and fittingly paid tribute to his late friend Kobe Bryant after clinching his record-extending 24th grand slam title.
Following his historic victory, Djokovic revealed a Bryant-inspired shirt featuring a picture of himself and the Hall of Famer with the words "Mamba Forever" surrounding them. Of course, the shirt was only complete with Kobe's signature No. 24 on the back.
Djokovic explained that he and Bryant spoke often, and the former Lakers' great was always there for him during his comeback, offering advice when he ran into down times.
"He was one of the people that I rely on the most. He was always there for any kind of counsel, advice, any kind of support in the most friendly way. So, of course, what happened a few years ago, him and his daughter passing, hurt me deeply," Djovokic said via the U.S. Open. "And I thought, you know, 24 is the jersey he wore when he became a legend of the Lakers and world basketball. So I thought it could be a nice symbolic thing to acknowledge him for all the things he's done."
The 36-year-old missed last year's Open, barred from entry due to his COVID-19 vaccination status. However, like he did earlier this year in the Australian Open, Djokovic played as if he'd never left, winning his fourth U.S. Open championship and first since 2018.
Djokovic capped off his return to the U.S. Open by running the table, knocking off Daniil Medvedev in the final on Sunday. The Serbian took care of things in three sets, downing the 27-year-old Medvedev, 6-3, 7-6 (5), 6-3.
Furthermore, Djokovic also made history with his U.S. Open win. Per ESPN Stats and Info, Djokovic win is his 14th major on a hardcourt, breaking a tie with Serena Williams for the most by any player.
For Djokovic, his outstanding 2023 continues. Along with wins at the Australian and U.S. Open, Djokovic claimed the French Open title in June. Now, the No. 1 ranked player in the world again, Kobe would be proud.