A punk, a monkey, a maths genius … our pick of local heroes who deserve a blue plaque
The London blue plaques scheme, which commemorates the places where notable people lived or worked, is the oldest of its kind. Now it's to be made national. While many cities and communities already have their own system of plaques or memorials to celebrate local history, it's still an achievement to receive national recognition. So our writers have picked overlooked figures, local heroes and important locations that they think should be recognised as part of British cultural history.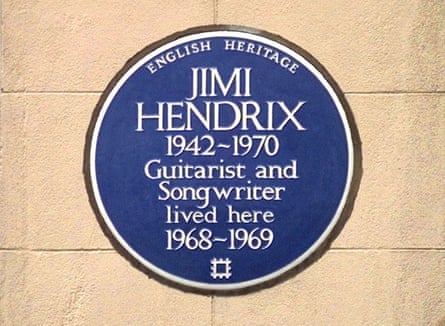 The Monkey Mayor of Hartlepool (2002-2013)
In 2002, Stuart Drummond, a 28-year-old call-centre worker who, on match days became H'Angus the monkey, Hartlepool United's official mascot, stood to be the first directly elected mayor of the town in County Durham. His campaign, which promised to give every school child a banana, wasn't entirely serious: it was more a comment on the in-fighting and self-interest of politicians. But Drummond, or H'Angus, won, beating the Labour candidate by 600 votes. It's said that Peter Mandelson, the local MP, told him that he'd made Hartlepool "a laughing stock". Overnight, Drummond was in charge of a £106m budget.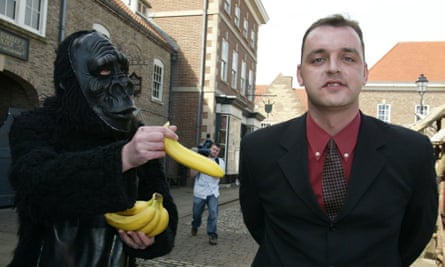 Drummond, though, proved popular: he ditched the monkey suit and was re-elected in 2005 with a 10,000 majority, and then again in 2009. The highlight of his tenure was bringing the Tall Ships Races, and an estimated one million visitors, to Hartlepool in 2010. The position of mayor was abolished in 2013, with Drummond undefeated, and last year he relocated to Australia, but his audacious power grab could be commemorated with a blue plaque at the football ground.
Tim Lewis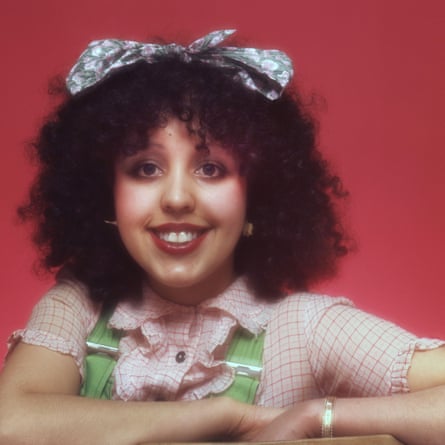 Singer and punk Poly Styrene (1957-2011)
Styrene started her seminal band, X-Ray Spex, after seeing the Sex Pistols in Hastings in 1976. Mixed race, unconventional, even for punk – she dressed in a mixture of frumpy second-hand clothes and lurid plastic accessories and wore braces on her teeth – Styrene represented the apex of how free and polemical punk could be, even about punk itself.
In later life, Styrene lived in Hastings until her death in the St Michael's Hospice in St Leonard's in 2011. In 2021, a group of local music fans, 1066 Blue Plaques, set up a Crowdfunder for a plaque on the house where she had lived. They erected it on the 45th anniversary of that Pistols gig (and Styrene's birthday). There were funds left over for the hospice, too. A second plaque would be a nonsense – the current one is much more punk rock – but some way of folding Styrene's blue gong into the nationwide register must be in order.
Kitty Empire
Academic Frank Ramsey (1903-30)
Ramsey was a young genius and polymath who electrified Cambridge University in the 1920s and died tragically young of an infection which he may have caught when swimming in the river Cam. As a 19-year-old he translated (and found errors in) Ludwig Wittgenstein's Tractatus Logico-Philosophicus and was instrumental in bringing the Austrian philosopher back to Cambridge. As a young academic, Ramsey did pioneering work of astonishing originality in mathematical logic, philosophy and economics, some of which is still relevant today, which is perhaps why Harvard has an endowed Professorship in his name. His 1928 paper, A Mathematical Theory of Saving, was described by John Maynard Keynes (not a man to pay compliments lightly) as "one of the most remarkable contributions to mathematical economics ever made" and established the field of optimal accumulation theory. The house in which Ramsey was born and lived as a boy, 71 Chesterton Road, Cambridge, still stands on the banks of the river which may have taken his life.
John Naughton
Boxer Randolph Turpin (1928-1966)
Boxer Turpin, known as the "Leamington Licker" (still the greatest sports nickname, end of), defeated Sugar Ray Robinson, possibly the best pound-for-pound boxer in history, to become world middleweight champion in 1951.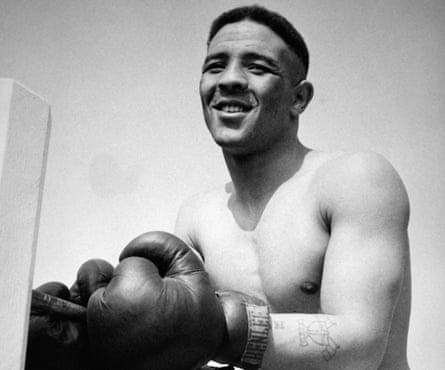 Turpin lived an outsized life, which ended in still-controversial circumstances in 1966 at the age of just 37. Turpin, whose father was Guyanese and his mother British, had a lifelong connection to the area: he was born in Willes Road in Leamington, went to school in Warwick and ran Gwen's Transport Cafe in Russell Street, Leamington. In between, there were glorious victories in the ring, epic financial bungling, extreme womanising, and a death that was ruled as suicide, but – due to two gunshot wounds – is now suspected to be at the hands of gangsters. TL
Fashion designer Bill Gibb (1943-1988)
Though he grew up on a dairy farm in the Scottish Highlands, Gibb was one of the most celebrated names in British fashion in the 1970s. He graduated top of his class at Saint Martin's. Vogue editor Beatrix Miller named one of his designs as her 1970 dress of the year and, in 1971, Twiggy wore one of Gibbs's dresses to the premiere of her film The Boy Friend. But Gibb was bad with finances, and the acclaim didn't save him from bankruptcy. He worked a little with his one-time boyfriend and long-time friend Kaffe Fassett on knitwear in the 1980s and had one London Fashion Week show in 1985. Before he had the opportunity for the comebacks, revivals and collaborations that have kept many fashion designers afloat in recent years, Gibb died of cancer in 1988, aged 44.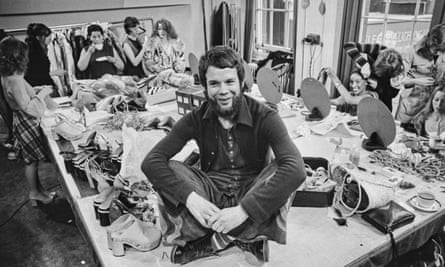 He deserves the recognition that contemporaries such as Ossie Clark, Mary Quant and Zandra Rhodes enjoy. Scotland may not welcome an English Heritage plaque for the farm in New Pitsligo where he was raised, but maybe one should decorate the wall of Gould's of Leicester, a knitwear manufacturer who took on the intricate work of the designer's knitwear during the 1970s and 1980s. Gibb was ahead of his time in taking great pride in having all of his designs manufactured in the UK.
Alice Fisher
Clinical embryologist Jean Purdy (1945-1985)
Purdy was one of the British trio whose work led to the birth of the world's first "test-tube baby", Louise Brown, in July 1978. Thanks to the work of Purdy, Patrick Steptoe and Robert Edwards, millions of babies have been born around the globe using IVF. However, until recently, Purdy's contribution has been repeatedly snubbed.
Purdy qualified as a nurse and, in 1968, joined Edwards, a physiologist, and gynaecologist Steptoe as a research assistant at Cambridge University. They intended to use laparoscopy (keyhole surgery) to collect eggs from ovaries, fertilise them in the lab, and then put them back into the uteruses of patients unable to conceive because of blocked fallopian tubes. After 10 years of hard work at Oldham General Hospital, they succeeded. Unable to get NHS funding, they set up the world's first private IVF clinic, Bourn Hall in Cambridgeshire.
In 2010, Edwards won the Nobel prize for the work – by then, both Steptoe and Purdy were dead. While Steptoe's contribution was venerated in plaques, Purdy's was ignored, despite Edwards asking for her to be credited. Campaigns eventually saw her receive due credit from different organisations in recent years, but her time to be acknowledged properly with an official blue plaque is long overdue.
Shaoni Bhattacharya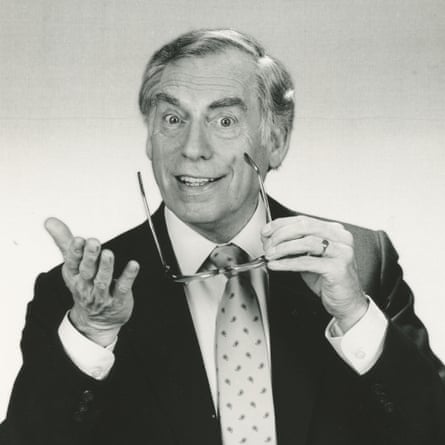 Entertainer Larry Grayson (1923-1995)
Grayson brought high camp to telly in the 1970s. After starting his career as a drag act, he found fame in middle-age on TV, in a series in which he invited viewers to "make yourself at home for a gay evening. Pull up a chair and let's unwrap that surprise package…" His first TV appearance in 1956 caused such outrage he never thought he'd be allowed back but, with a more mainstream act, he became host of the Generation Game in 1979. The show regularly reached an audience of over 20 million. Even though he mentioned his home town constantly, his relatives long claimed that prejudice against his camp persona stopped Nuneaton honouring him. This year they celebrated when Grayson Place was announced, a local development including cinemas and a hotel. But this only points to the fact that he still doesn't have a proper memorial – a plaque should hang at the home where he was brought up by foster parents, if only to remind us how far we've come.
Eva Wiseman
Poet WH Auden (1907-1973)
Perhaps because of his emigration to America in 1939, the greatest English poet of the 20th century has scant official acknowledgement in his native country. The only memorial to him in Birmingham, the city in which he grew up, is a sign on the wall of a public baths in Harborne, not far from one family home.
A better monument might be placed in among the used car lots on busy Bristol Street, which runs above what is now called "Birmingham Gay Village", and which is the scene of Auden's "As I walked out one evening". Auden's poem recalls him ducking down from where "the crowds upon the pavement were fields of harvest wheat" to a railway arch beside the brick-banked River Rea, to tell a story of illicit love, in that tone of quiet comedy and sudden startling anguish: "where Time watches from the shadow/And coughs when you would kiss." Tim Adams
Massive Attack's Christchurch Studios (1994-2023)
Bristol's rich soundsystem culture gave rise to some of the city's most celebrated offspring – Massive Attack, Portishead and Tricky – who popularised trip hop in the 90s. Massive Attack recorded two albums, Mezzanine and 100th Window, both No 1s, at their "spiritual home" of Christchurch Studios, once used by the BBC. The studio in Clifton is currently for sale and is expected to go to property developers. The band want to turn it into a community-accessible music project, not luxury flats.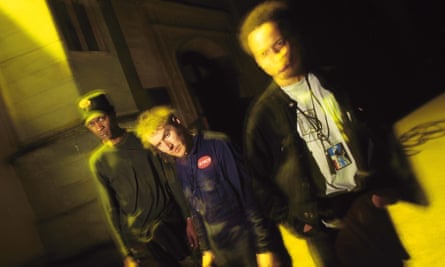 Massive Attack's current studio base in Bedminster is also subject to an eviction notice. The band's situation reflects a wider national problem of studios, clubs and grassroots venues facing closure and eviction; Bristol's Coach House Studios, where Portishead recorded Dummy and Massive Attack recorded Blue Lines, has already been turned into flats. A blue plaque campaign might raise awareness of Christchurch's important history. KE
Major Charity Adams and the women of the six triple eight (1945)
In 1945, King Edward's School, Edgbaston, became the home of the 6888th batallion of the US Army. The batallion – made up entirely of Black women volunteers – was recruited to sort and dispatch 17 million letters and parcels, a backlog in the wartime system that meant serving soldiers and their families had no contact.
The women were led by an irrepressible 26-year-old Major from South Carolina, Charity Adams, then the highest-ranking African-American woman in the US Army. When she arrived in Edgbaston, a US general insisted that a (white, male) lieutenant be brought in to show the women how the work should be done. Adams reportedly risked court martial by replying "over my dead body, sir".
The "six triple eight" – whose story will be told in a Netflix film next year – were given six months to complete their task. They completed it in half the time. TA
Artist Tessa Boffin (1960-1993)
Boffin is one of the most important British lesbian artists you've never heard of – the upcoming Women in Revolt show at Tate Britain might change that. During the Aids crisis (and Margaret Thatcher's administration), Boffin made staged, historically referenced photographs showing scenes such as an angel having sex with a clingfilmed lover (addressing the lack of lesbian safe-sex campaigns). Her work dipped into both porn and fairytales, explored drag and gender, and she shocked her peers with performances using menstrual blood. She championed lesbian visibility at a time when there was little representation, or acknowledgement, of queer desire.
A plaque should hang in Cowcross St, where the London Lesbian and Gay Centre stood, and where, in 1987, she worked on an exhibition with fellow photographer Sunil Gupta and the Aids and Photography Group. In the middle of planning the show, called Ecstatic Antibodies, Section 28 was passed, a law that prevented the promotion of homosexuality by local governments and schools. It only made their work more urgent. Boffin's plaque could also be located in Farnham, where she taught photography at the Kent Institute of Art & Design until her death in 1993. EW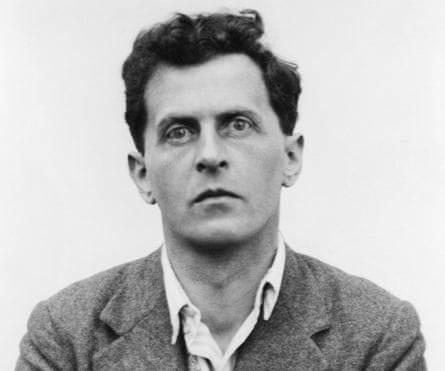 Ludwig Wittgenstein (1889-1951)
Wittgenstein was one of the most important philosophers of the 20th century and spent a good deal of his life (from 1929-1947) in Cambridge. He was born in Vienna into one of Europe's richest families and inherited a fortune from his father in 1913 which, in a period of severe personal depression after the first world war, he gave away to his brothers and sisters. He arrived in Cambridge in 1911, determined to study under Bertrand Russell, who initially found him an irritant but rapidly concluded that he was a genius. After a long interlude involving military service, school-teaching and architectural work, Wittgenstein returned to Cambridge in 1929 and successfully submitted his Tractatus Logico-Philosophicus as a dissertation for a PhD, which enabled him to work as a university lecturer. He was elected a fellow of Trinity College and famously lived frugally in a set of spartan rooms in the tower of Whewell's Court next to Heffer's bookstore on Trinity Street. JN