Djokovic Not Thinking About 24th Grand Slam To Avoid 'Underperforming' At US Open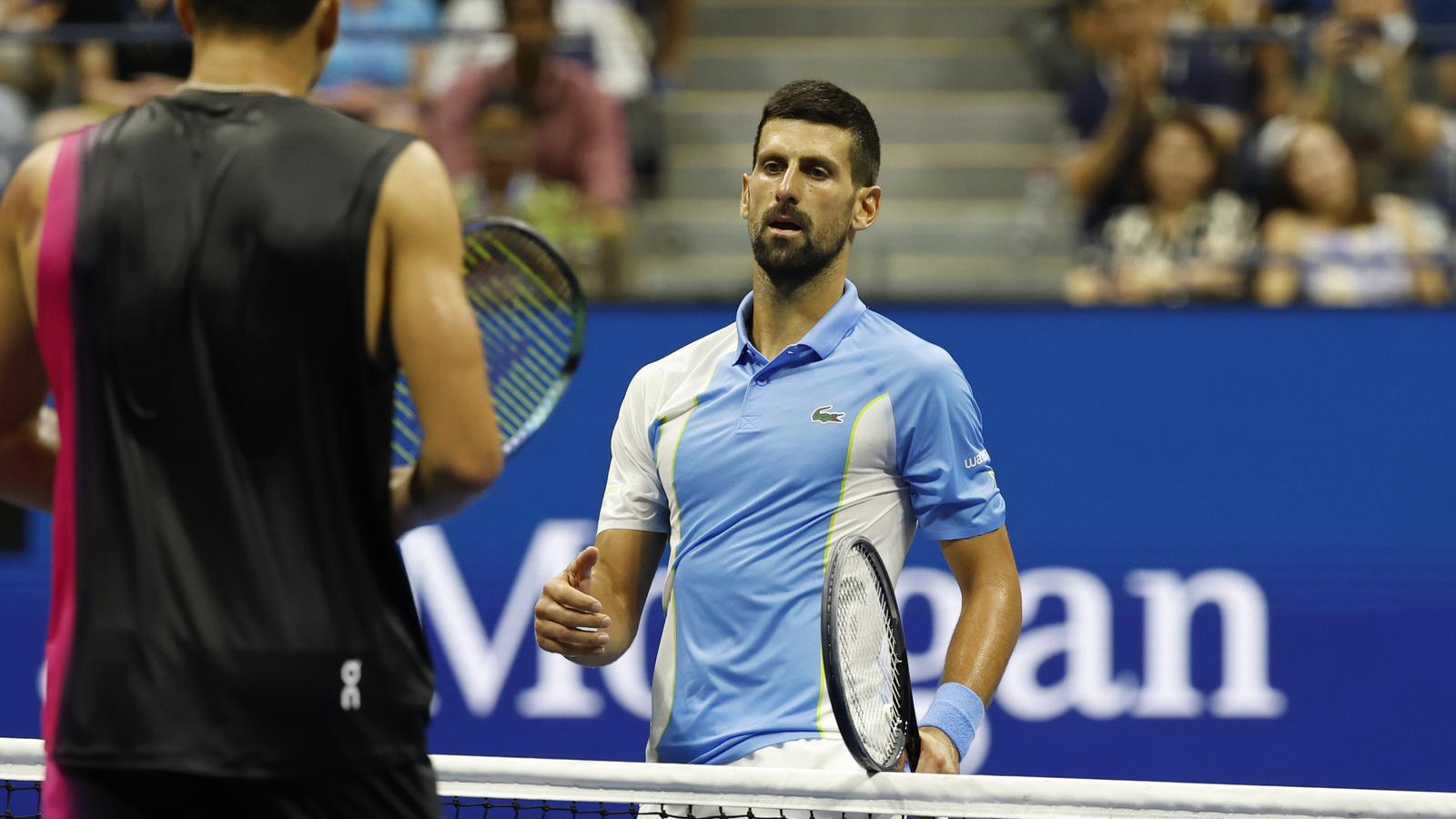 The most singles Grand Slams ever won by a tennis player equals 24, and Novak Djokovic can get to that number on Sunday at the 2023 US Open .
Margaret Court still has the most singles Grand Slams out of all players in tennis history, and Djokovic has a chance to get to the same number. Serena Williams was the most likely to get to that number for a couple of years, and it was a goal for her, but she never got it done.
Getting to 24 seemed impossible for Djokovic, but here he is, in yet another final. He got there by beating Ben Shelton in the semi-final , but he's not really thinking about it any differently. Despite the significance of it, he's approaching it simply as another final.
Not really, to be honest. I'm not thinking about that. I'm aware that, you know, these kind of occasions where I play in a Grand Slam final at this stage is almost like a present that, you know, I need to accept and try to make the most out of it.

On number 24
I was very close to make the 24 in London, but, you know, lost to a better player on that day in a close five-set match. So I understand I'm, you know, every time in a Grand Slam final it's another shot for history, you know, and I'm aware of it, and of course I'm very proud of it.
Djokovic has had experience with trying to create history in New York before as he attempted to finish off the career grand slam in 2021. It didn't go very well as he played a rather poor match and he wouldn't like that to happen again so he's not thinking about anything other than the match itself.
When I did that in the past, like, '21 you know, because when I did that in the past, like, '21 and the opportunity and I underperformed. So I don't want this to happen again, and I'll try to, you know, just focus on what needs to be done and tactically prepare myself for that match.