Weather tracker: Omega block brings torrential rain to Greece and Spain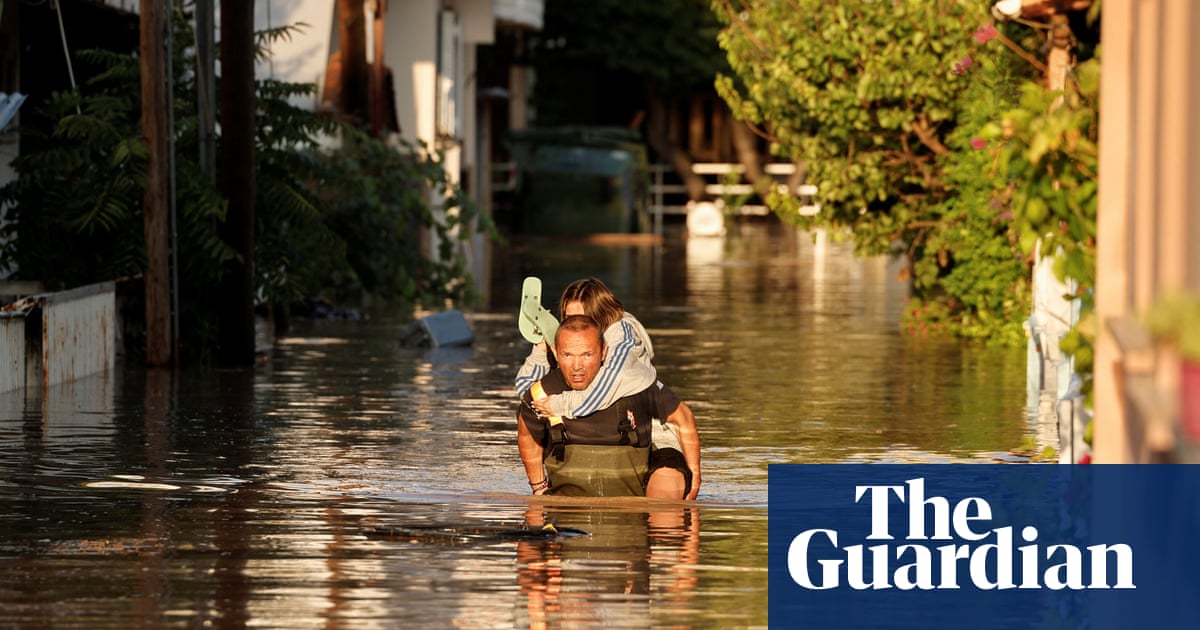 An Omega block has been in place over Europe this week, leading to some extreme weather for many. An Omega block is a synoptic setup consisting of a high-pressure region sandwiched between two low-pressure regions, creating a shape resembling the Greek letter omega.
Storm Daniel developed over the Ionian Sea partly due to this setup, causing devastating flooding across central and eastern Greece. The region's warm seas at this time of year also helped produce the moisture needed for this storm.
On Monday 4 September, Daniel moved inland over the Balkans, leading to torrential rains and thunderstorms over the region. Central Greece was the worst hit, seeing some of the highest daily rainfall totals in the region since 2006. At least two rain gauges recorded more than half a metre of rain in less than 24 hours. According to Meteo.org, 754mm was recorded within 24 hours at a station in Zagora, a village on the Pelion peninsula, surpassing the September 2020 record of 644.7mm in Paliki, Cephalonia. For comparison, the average annual rainfall in Volos, a city about 10 miles south-west of Zagora, is 802mm, meaning that nearly a year's worth of rain fell in one day.
So far, 11 deaths have been attributed to this storm across Greece, Turkey and Bulgaria, and several landslides have also been reported across the Greek island of Skiathos, just off the Pelion peninsula.
Over in the western Mediterranean, Spain has also seen some torrential rain this week, linked to a cutoff low pressure system. Cutoff lows are separated from the main flow, meaning that they are generally slower moving, and hence high daily rainfall totals can be associated with these. A red alert for rainfall was therefore declared on Sunday for the Madrid region. Thunderstorms developed across Spain on Monday, causing rivers to burst their banks to the south-west of Madrid, leading to flooded streets and the closure of the metro system. Furthermore, in Mas de Barberans, Catalonia, 240mm of rain fell in just 24 hours on 2 September, the highest total there in 23 years.
Across central and northern Europe, temperatures have been between 5C and 10C above the seasonal average over the past few days, including in the UK, a trend that is expected to continue throughout the weekend and into next week.