'The US is an outlier': will Mexico's abortion ruling drive Americans across the border?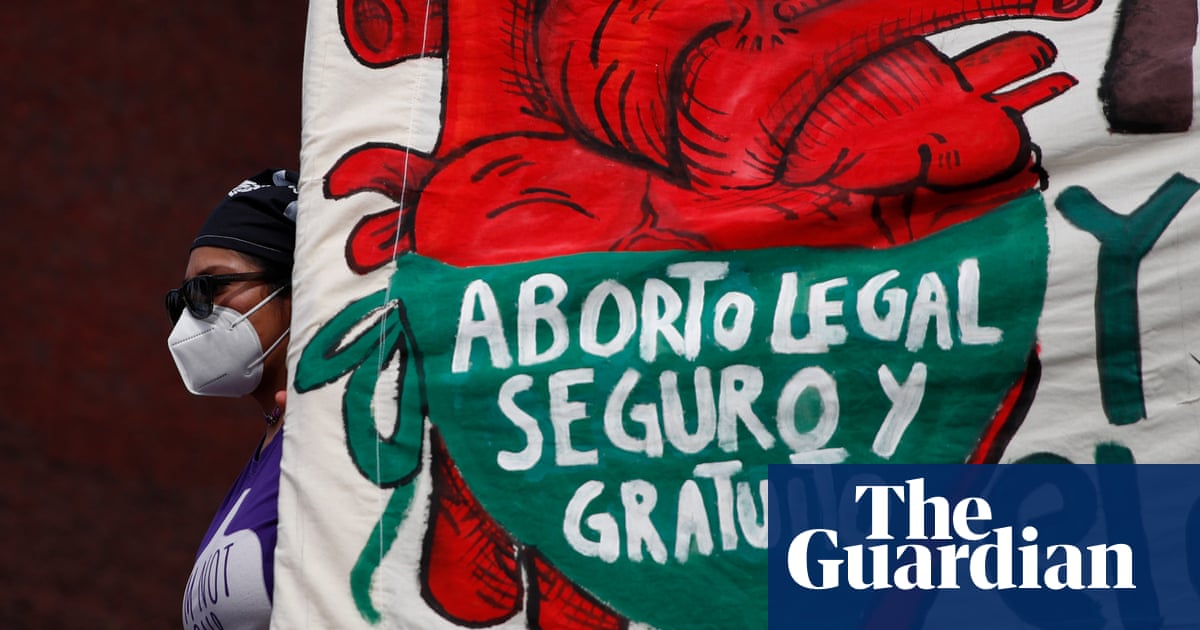 A ruling from Mexico's supreme court could turn the country into a popular destination for Americans trying to end their pregnancies as US state abortion bans proliferate.
On Wednesday, in a significant win for Mexican abortion rights supporters, the country's supreme court ruled that criminalizing abortions is unconstitutional. However, the process of legalizing the procedure in the country is far from over. Although people will now be able to access abortions in federal health facilities in Mexico, the procedure remains illegal across much of the country.
"People may want to cross into Mexico for abortion care based on this news, but it's important for people to verify the restrictions in the specific Mexican state they are visiting because each restriction still needs to be legally contested outside of the supreme court," Nancy Cárdenas Peña, a reproductive justice activist, said via text.
Before the supreme court decided Roe v Wade in 1973, legalizing abortion nationwide, American abortion seekers often fled to Mexico for the procedure, according to Mary Ziegler, a University of California Davis School of Law professor who studies the legal history of reproduction. Ziegler believes it's unlikely that as many people will leave the US for abortions in Mexico. Not only do numerous US states still permit abortion, but people can now mail-order abortion-inducing pills online and use them to safely end their pregnancies at home.
In fact, many of those pills are coming from Mexico, where they are relatively accessible. Even before Roe was overturned in June 2022, Mexican feminists began organizing to help Americans get abortions, shipping pills across the border and walking people through using them. Las Libres, one group that has played a pivotal role in building the network to bring pills into the US, told the New York Times in April that, through the end of March, it received about 100 requests for help every day.
Cárdenas Peña was born and raised in the Rio Grande Valley, a stretch of Texas that borders Mexico. Growing up, Cárdenas Peña would regularly walk across the border to get over-the-counter medication for family members. People in these kinds of border communities have long traveled into Mexico for healthcare services, Cárdenas Peña said, and abortion is no different.
"International collaboration is beautiful," said Cárdenas Peña, who still lives in the Rio Grande Valley. But, she added: "We need access to healthcare in our communities instead of having abortion seekers continue traveling long distances."
Most people looking for abortions in the US are low-income and already have children. Those factors can make travel for abortions seem wildly expensive and logistically difficult, if not impossible – regardless of whether someone is traveling across a state border or an international one.
"Quite pragmatically, if it's closer to go to Mexico, I suspect people will. That seems pretty straightforward," said Nicole Huberfeld, a health law professor at Boston University's School of Public Health. "But some people just can't travel to obtain medical care, whatever its nature."
At the same time, anti-abortion activists are now strategizing about ways to limit abortion access on a national scale. One ongoing lawsuit could choke off access to mifepristone, one of the drugs typically used in a medication abortion. That case could soon land at the US supreme court, and make abortion harder to access even in states that permit it. That, in turn, could drive more people across the border.
"We do have, hovering in the background, these strategies and threats to cut off nationwide access in the United States," Ziegler said. "So having both Canada and Mexico be places where abortion is going to be accessible and legal is important now, and potentially even more important in the future."
When the US supreme court overturned Roe last year, the justices argued that, by permitting abortion until viability – a benchmark that is generally around 24 weeks of pregnancy – the US was out of step with the rest of the world.
But Mexico is only the latest country to loosen its approach to abortion in recent years. In 2018, a vote to legalize abortion in Ireland won by a landslide. Two years later, Argentina legalized the procedure. Colombia followed suit in 2022.
"Now the United States is even more of an outlier," Ziegler said. "In lots of rich, developed democracies across the world – South America, Asia and Europe – you don't see sweeping, no-exception bans of the kind you're seeing in large swaths of the United States."
When Dr Josie Urbina, an ob-gyn and assistant professor at the University of California San Francisco, went to medical school in Mexico, she couldn't even bring up the topic of abortion because she felt it was so stigmatized. Now, in the wake of the ruling, she is already making plans to travel to Mexico to teach local doctors about performing abortions.
"It's so disheartening to see how backwards the US has gone in terms of reproductive autonomy and reproductive justice," Urbina said. "It's maddening."