Preti Taneja: 'My mother dedicated her book to me and it made me want to be a writer'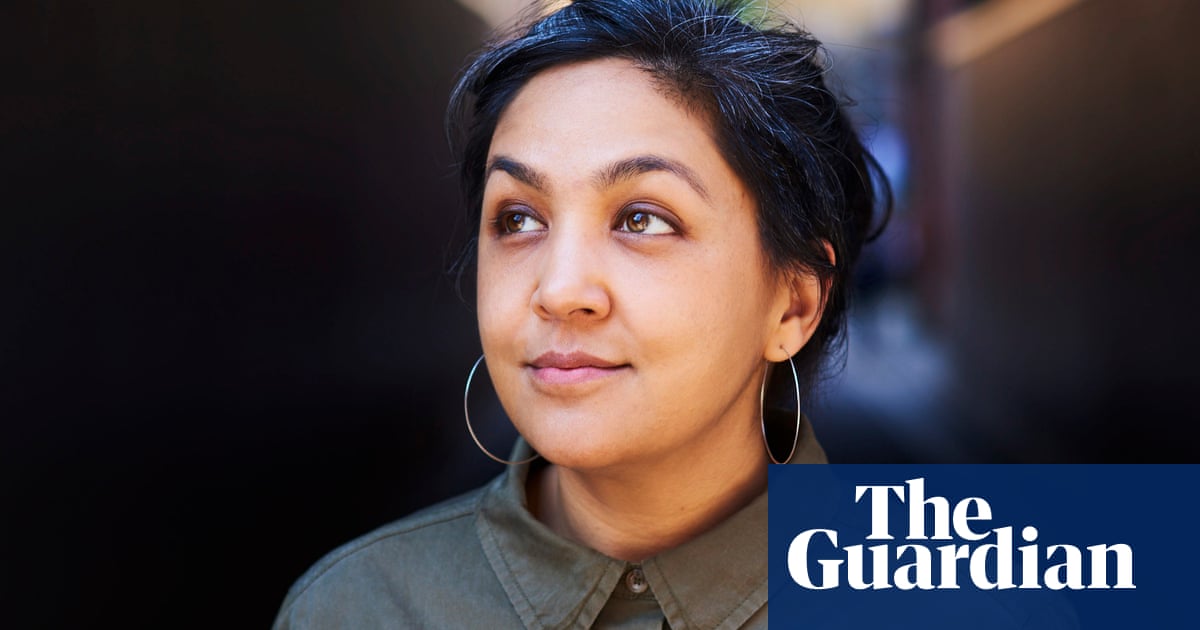 My earliest reading memory
Before I could read, my mother used to make up stories inspired by her childhood in India. There were monsoons and paper boats; there were pink newspapers. Listening to her, watching her hands tell the stories, was my first form of reading.
My favourite book growing up
I read Charlotte Brontë's Jane Eyre at around 10 or 11 years old, then read it again and again in my teens. My bedroom was tiny, but it had a window seat. I'd climb up and pull down the blind, so I was sealed in like the girl in the book. Later on, the colonial and missionary themes came into focus, and I discovered the work of Jean Rhys that way.
The book that changed me as a teenager
Two books I read at 16 opened my eyes to what you can write about. Urvashi Butalia's The Other Side of Silence is an oral history about what happened to many Sikh women during partition in 1947. Andrea Dworkin's Mercy evokes the experiences of a young woman who has been repeatedly raped since childhood. It's an unforgettable stream of consciousness.
The writer who changed my mind
Salman Rushdie's Midnight's Children was on my parents' bookshelves from before I could read. I was about 12 when I picked it up and it backed up the stories my mother and aunts had told me about partition and what our family had left behind when the line was drawn. To my shame, it gave those stories validity because I'd never before heard that history spoken of in places of formal authority, such as school.
The book that made me want to be a writer
My mother was the pioneering Indian cookery writer and food entrepreneur Meera Taneja. She arrived in Britain knowing no one, and despite the odds, she went on to publish eight books. When I was three, she dedicated her New Indian Cookery to me and my sister. I remember reading my name and knew I wanted to be like her: a writer. She died when I was 27. Three years later, I enrolled in an evening class in creative writing, to see if there was anything there.
The book I came back to
Bret Easton Ellis's American Psycho. I avoided it on publication, but eventually read it when I was writing a particular character in my first novel. Ellis's book offered a genealogy for "alpha" masculinity, popular cultural references and a voice that could critique society.
The book I reread
King Lear, which I first read at 16 and returned to over and over; there's possibly no other text, apart from the Mahabharata, which contains the Bhagavad Gita, that I've read so often – it's made me think so much about time, language, ethics, feminism and how to live in the world.
The book I could never read again
Anaïs Nin's A Spy in the House of Love, which I read a lot in my late teens. Now I can't read it without finding its combination of erotica and orientalism painful. It's problematic, put it that way.
The book I discovered later in life
Gina Apostol's Insurrecto. Apostol is a uniquely funny, humane and wise writer, a deeply generous person and mentor to many. La Tercera, her novel inspired by her mother, was recently published.
The book I am currently reading
The Stone House by Yara Hawari and American Fictionary by Dubravka Ugrešić; I love the voices of both these writers, their observational power and what they have to say.
My comfort read
Adrienne Rich's poem Diving into the Wreck is her great work of political commitment, resilience and resistance. "The words are purposes," she writes. "The words are maps."