Kinchela Aboriginal boys' home: NSW premier urged to fund investigation into possible secret graves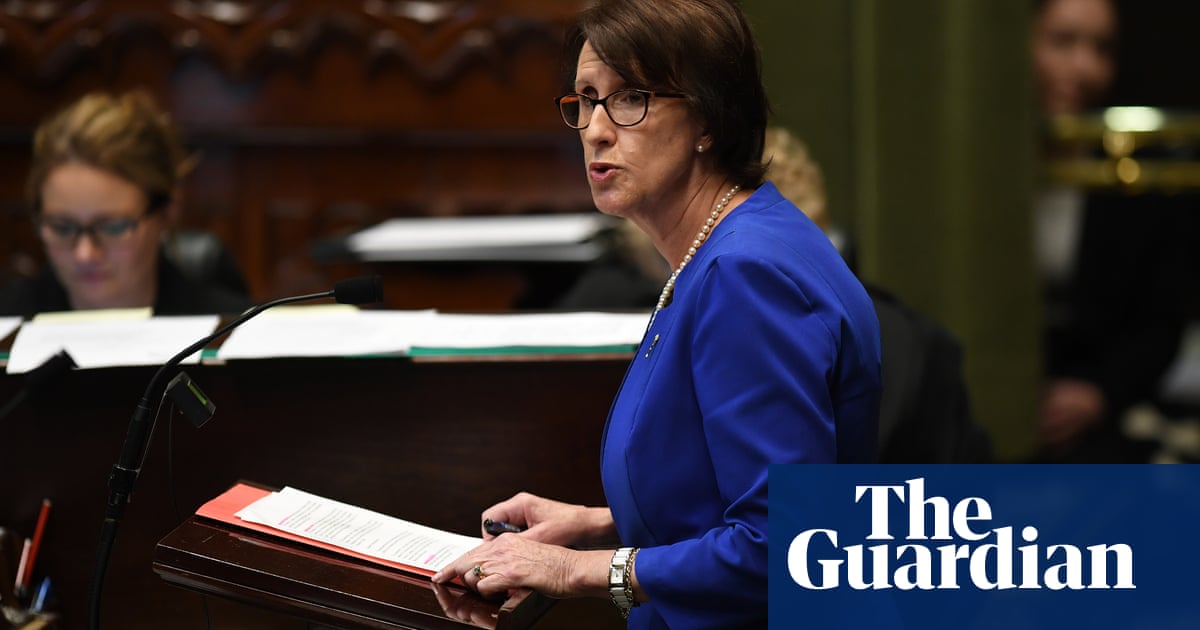 The New South Wales premier, Chris Minns, is being urged to fund further investigation into possible secret burial sites that were discovered at the former Kinchela Aboriginal Boys' Training Home.
Guardian Australia revealed this week that the NSW government received a report six months ago advising at least nine "suspicious" sites of possible graves had been identified by experts surveying the property using ground-penetrating radar.
The survivor organisation, Kinchela Boys' Home Aboriginal Corporation, has called on the NSW and federal governments to urgently fund further searches of the property near Kempsey on the state's mid-north coast.
Survivors have requested additional surveying of the land as well as excavation at high-priority areas to determine whether some may be children who died at Kinchela and were buried in secret.
The NSW opposition's Indigenous affairs spokesperson, Leslie Williams, said the government should meet their request for funding as soon as possible.
Williams said it was understandable that the survivors continued to search for answers about their past and their time at Kinchela.
"It seems the report prepared for the NSW government has raised more questions about the magnitude of the violence and abuse that occurred," she said.
"I am therefore calling on the premier to urgently provide funding for further excavation and searches as requested by the survivors. They deserve nothing less."
On Friday the finance minister, Courtney Houssos, called the revelations "really troubling".
Houssos promised the government would support further investigations but wouldn't commit to funding them in the state budget – due to be delivered on 19 September.
"I can't make a commitment to that today," she said. "But I can certainly assure you that I will be speaking, and our government will be working closely, with our minister for First Nations, David Harris, but also with our federal ministerial counterpart, Linda Burney."
Burney has called the claims of possible secret burial sites "deeply disturbing" and said they should be further investigated.
One of Australia's most notorious institutions of its kind, the Kinchela Aboriginal Boys' Training Home was run by the NSW government from 1924 to 1970.
Aboriginal boys who were forcibly removed from their families as part of the Stolen Generations were housed in the violent and abusive home, with the stated aim of assimilating them into white Australian society.
In December 2021, at the request of survivors, Aboriginal Affairs NSW engaged archaeologists to conduct a search of the property, which is owned by Kempsey Local Aboriginal Land Council.
Their report, seen by Guardian Australia, highlighted "high priority anomalies" in the ground at the home, which show "signal patterns that in other contexts have proven to be human burials" and cannot be explained by other information sources.
It is understood the report's authors urge caution about interpreting the results, as some of the anomalies could be archaeological as well as forensic, with the latter referring to findings that are less than 100 years old.
If forensic, police would need to be called in. However the authors note the only way to determine for sure if there are bodies buried on the site is to excavate.
Harris said his department had not been granted permission to share the report and had no "no authority to move forward" on any excavation work without the landowners' "express permission" and the necessary legal approvals.
Harris said the department had worked alongside survivor organisations with "respectful urgency" and would continue to work with the Kinchela Boys' Home Aboriginal Corporation and the Kempsey Local Aboriginal Land Council.
"I would like to acknowledge the hurt that survivors, their families and communities may be feeling today after the public release of details relating to this highly sensitive report," he said.