Coco Gauff overcomes long protest delay to reach maiden U.S. Open final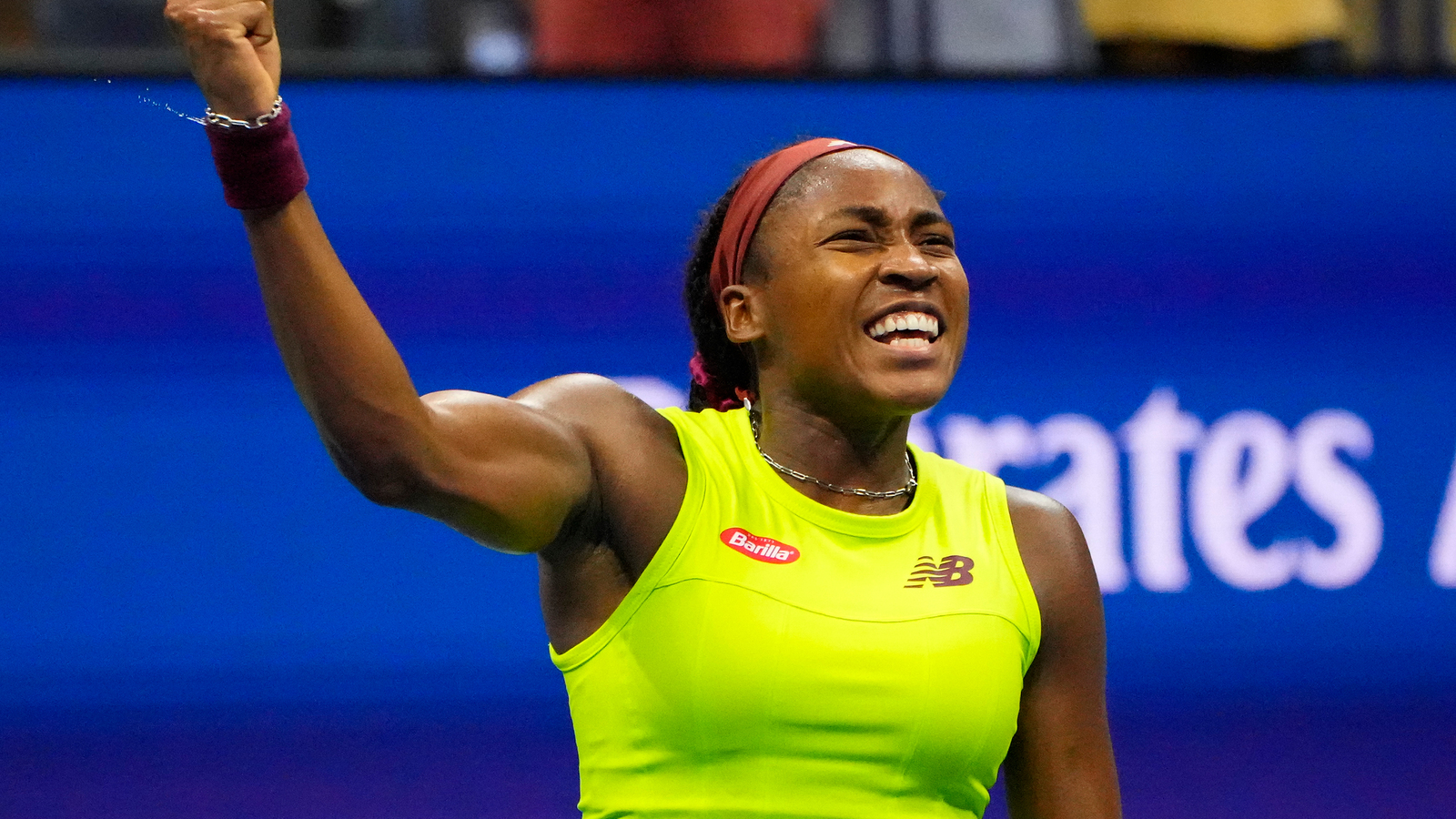 Coco Gauff will be playing in the 2023 US Open final after beating Karolina Muchova and overcoming a 50-minute delay.
After meeting in the Cincinnati Masters final recently , the two players met once again, this time contesting the 2023 US Open semifinal. With their current form, Gauff and Muchova are certainly among the strongest players on the WTA Tour, and that's why certainly one of them deserved a spot in the final.
Ahead of the match, Gauff won her last ten matches, and lost only one in her last 17, when doubles partner Jessica Pegula bested her in Montreal . On the other hand, the Czech player won 12 of her last 14 matches, losing only to world no. 1, Iga Swiatek, and Gauff in Cincinnati.
Their semifinal clash at Flushing Meadows was highly anticipated, and it was also because the previous match in Cincinnati wasn't an epic three-setter that many expected. However, despite the expectations being high, neither of the players seemed to be interested in spending a lot of time on the court.
Early on, Gauff sprinted into a quick 3-0 lead, which she improved even further with another break of her opponent's serve, leading 5-1 in the opening set and serving to win it. Yet, the Czech player was able to recover both breaks, making it 5-4 for her opponent.
But Muchova wasn't able to complete the comeback, allowing the 19-year-old to win the first set 6-4. The Czech player then quickly left the Arthur Ashe Stadium, but once she returned, all was ready to continue, but not for a very long time.
After the American won the opening game of the second set, the match had to be stopped for 50 minutes because of a protest , creating a situation that neither of the players expected. The delay took so long because one of the protesters glued themselves to the ground , and players were forced to wait.
After they returned to the court, Gauff seemed to be the more active player once again, and after she used her break point in the eighth game, the teenager was serving to reach the 2023 US Open final, even having a match point at 5-3, and 40-30 in the second set.
But Muchova refused to give up, saving the match point, and, this time, confirming the re-break with a hold of serve also. But that wouldn't mean much as Gauff was able to create five more chances to finish the match, and she was accurate this time, winning the match 6-4, 7-5 to reach the 2023 US Open final.