Jockey Club granted injunction against Animal Rising to stop Derby disruption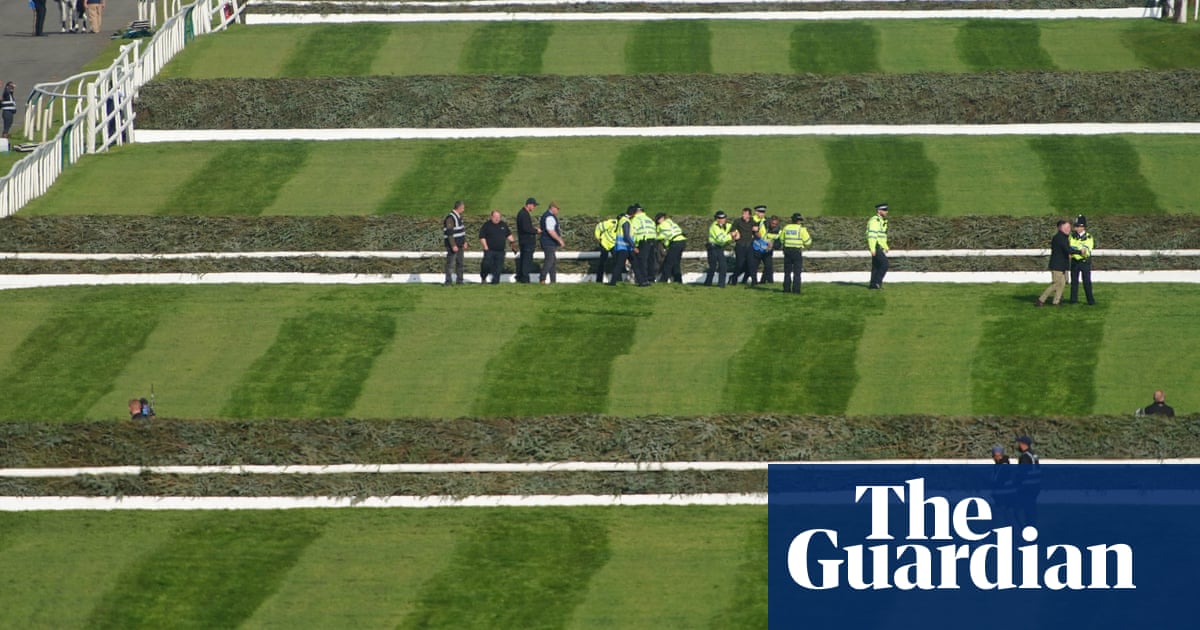 The Jockey Club, the owner of Epsom racecourse, has been granted an injunction which aims to prevent disruption of the Derby at the track on 3 June by protesters from the group Animal Rising, some of whose members caused a 15-minute delay to the start of last month's Grand National at Aintree.
Sir Anthony Mann, who heard the Jockey Club's application at the high court in London on Friday, said as he granted the injunction that he had heard "clear evidence of potential deliberate disruption to the race meeting" by members of Animal Rising, including "announcements of the intention to cause disruption" on the group's website.
Dan Kidby, one of the founders of Animal Rising, was the only individual named in the Jockey Club's claim, but the order also covers any person or persons unknown who seek to disrupt racing during the Derby Festival on 2 and 3 June.
Anyone found to have breached the injunction could face proceedings for contempt of court, as well as a potential claim for damages for any losses that resulted from their actions.
However, Kidby said afterwards that the outcome would make no difference to Animal Rising's plan to take action next weekend.
"Animal Rising remain committed to standing up for horses," Kidby said. "In my view, injunctions are a way for large companies to buy private laws, and my view is that an unjust law that is undemocratic and denies the right to a jury is not a law."
Nevin Truesdale, the Jockey Club's chief executive, said that it "will never tolerate a repeat of the illegal disruption we saw at Aintree on Grand National day and we welcome today's high court ruling, which provides us with an additional layer of security to combat the threat of such dangerous and reckless behaviour."