Tina Turner's Biggest Songs Were Remembered By Fans On Social Media After Her Death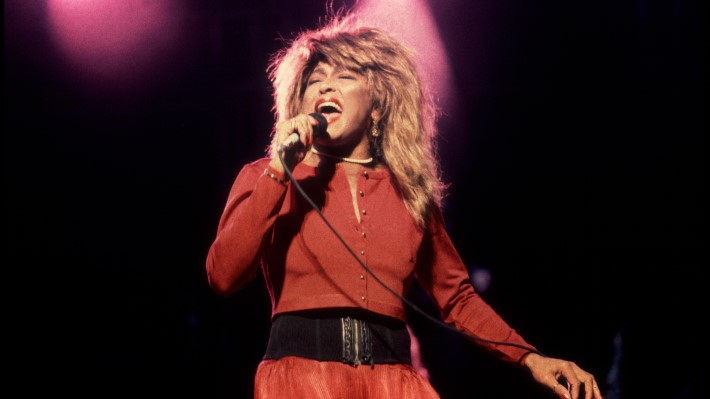 The late Tina Turner's impact on the landscape of rock and roll can never be overstated. Without Tina — who died today at the age of 83 — there would be no Beyoncé, Rihanna, or dozens of other artists, all of whom owe a debt of inspiration to the "Proud Mary" singer. News of her passing sent waves through music fans on Twitter, who remembered her impact by sharing their favorite songs of hers on the app.
Among those songs was her breakout 1984 hit, "What's Love Got To Do With It," which was the Rock And Roll Hall Of Famer's biggest-selling single, reaching No. 1 on the Hot 100. She was the oldest female artist to do so at the time at 44 years old. The three-time Grammy Award-winning single remains one of Turner's most recognizable hits, and the 1993 biopic about her tumultuous marriage and divorce from Ike Turner was named after it. Fans remembered Angela Bassett's turn in the film as well as the powerful message behind the song.
pic.twitter.com/TCNjaZd5Lq
The passing of Tina turner makes me think of how amazing Angela Bassett was at portraying her story! She deserved an Oscar for that movie. If you haven't seen What's love got to do with it, remedy that!

— Sarah (@nerdbird327) May 24, 2023
Tina Turner will be missed.

She has passed away at age 83.

This is my favorite Tina Turner song!

" What's Love Got To Do With It "

Who else thought she was a great artist and simply the best ✋ pic.twitter.com/6eaGuO7V3m

— Terrence K. Williams (@w_terrence) May 24, 2023
Tina Turner hated "What's Love Got to Do With It" — but she deferred to her manager, Roger Davies, who was sure it would be a hit.

When it won Song of the Year, Record of the Year and Best Female Vocal, she gave one of the awards to Davies.#RIP 💕pic.twitter.com/N3c3vKvuR3

— Carl Quintanilla (@carlquintanilla) May 24, 2023
Meanwhile, the title track from the album from which "What's Love Got To Do With It" emerged, "Private Dancer," was also a fan favorite. Multiple fans shared portions of an episode of the show Pose featuring "Private Dancer," calling it their favorite scene.
A true legend has passed. Tina Turner has died at the age of 83. She was our River Deep and our Mountain High, the Private Dancer in our hearts. She showed us that love really does has everything to do with it, and that we really did need another hero. And she was it. Rest now,…

— George Takei (@GeorgeTakei) May 24, 2023
Private dancer one of my favorite songs by Tina turner!

— J🫖🪄 (@ThegirlJT) May 24, 2023
Other memorable favorites were "We Don't Need Another Hero" and "Simply The Best."
I get the need to stream Proud Mary or What's Love Got To Do With It but…

Can I please request that we find a way to take Simply The Best to number 1 like it should already be?pic.twitter.com/1bqlIFYd4K

— Sisa (@TheTitanBaddie) May 24, 2023
We don't need another hero. All we want is Tina. Out of the ruins and wreckage came… The voice, the stage presence, the resilience. Rest in eternal peace to the forever Queen of Rock & Roll. You'll always be Simply the Best. #TinaTurner pic.twitter.com/RwOXH2mdPm

— Steven Canals (@StevenCanals) May 24, 2023
It's clear from the responses that Tina Turner's legacy will continue to live on.