Suella Braverman will not face investigation over speeding course claims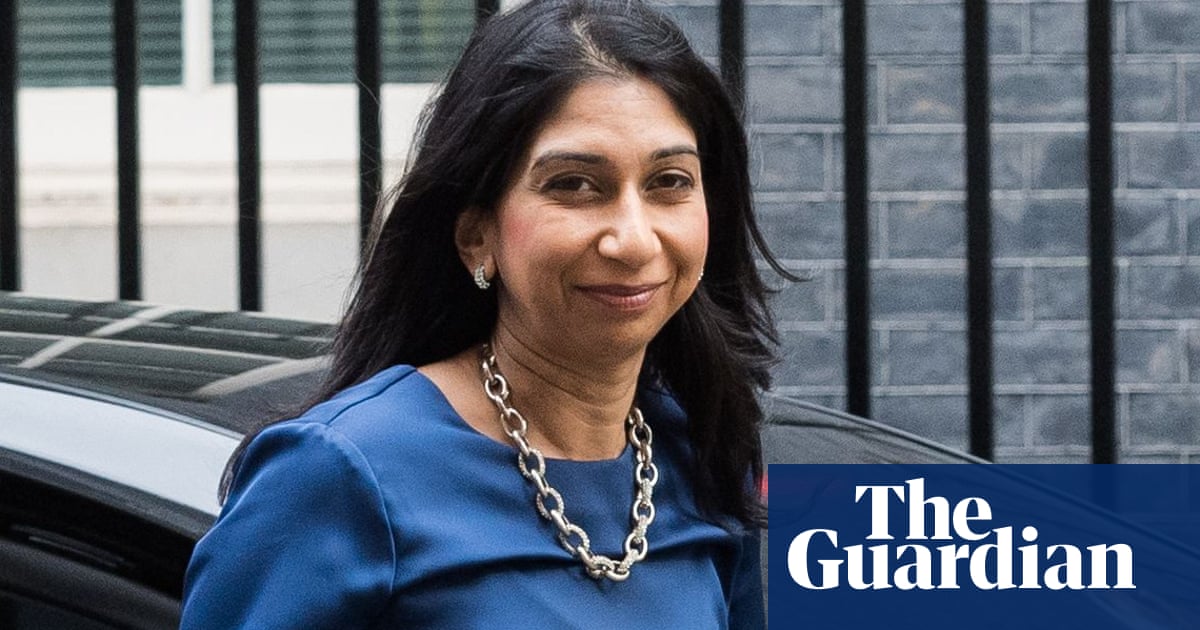 Suella Braverman will remain as home secretary, after Rishi Sunak decided not to order an investigation into whether she broke the ministerial code by requesting a one-to-one speed awareness course.
The prime minister and Braverman exchanged letters on Wednesday morning in which Braverman expressed regret for the way she had handled the situation, but Sunak said it did not need formal investigation by his ethics adviser, Sir Laurie Magnus.
The decision came after more than 72 hours of deliberations in Downing Street, after the prime minister held meetings with both Braverman and Magnus.
In a three-page letter explaining the events in detail, Braverman said she had sought advice from senior civil servants about whether she should attend the course, having been caught speeding while she was attorney general in June 2022.
She admitted in the letter: "In hindsight, or if faced with a similar situation again, I would have chosen a different course of action."
She added: "I sought to explore whether bespoke arrangements were possible, given my personal circumstances as a security-protected minister. I recognise how some people have construed this as me seeking to avoid sanction – at no point was that the intention or outcome."
Braverman said she had planned to attend the course in person, but when she was made home secretary in September, she sought advice from civil servants on whether she should do so, given she now had close protection officers.
She added that she did not want to do an online course for fear someone else on the course could record her while it was happening.
Her principal private secretary had raised the issue with officials in the permanent secretary at the Home Office, she said, who in turn had spoken to the propriety and ethics team in the Cabinet Office.
Her decision to involve senior civil servants raised questions over whether she had breached the ministerial code by asking them to intervene in her private matters. She insisted in her letter that the potential involvement of the close protection officers meant it did not qualify as a purely private matter.
The propriety and ethics team (PET) in the Cabinet Office advised, however, that this was not an issue for civil servants to take forward, and so she asked her special advisers to help instead.
"My [principal private secretary] also rightly pointed out that I needed to be mindful to ensure that I did not ask a company to change their rules due to my position, which neither I, nor to the best of my knowledge anyone acting on my behalf, ever sought to do," she added.
In the end the home secretary decided to accept the speeding fine and points on her licence rather than attending a course either online or in person.
In a brief response, Sunak said he accepted her explanation, and believed the matter did not warrant a formal investigation.
The prime minister wrote: "[Magnus] has advised that on this occasion further investigation is not necessary and I have accepted that advice. On the basis of your letter and our discussion, my decision is that these matters do not amount to a breach of the Ministerial Code."
But he added: "As you have recognised, a better course of action could have been taken to avoid giving rise to the perception of impropriety."
Experts have also criticised Braverman's action, with the former senior civil servant Sir Philip Rycroft calling it a "real lapse of judgment".
No 10 hopes the letters will draw a line under several days of speculation over Braverman's fate after details of the fine broke in the Sunday Times over the weekend.