ABC fears for Indigenous staff as 'evil' comments on the rise in lead-up to voice referendum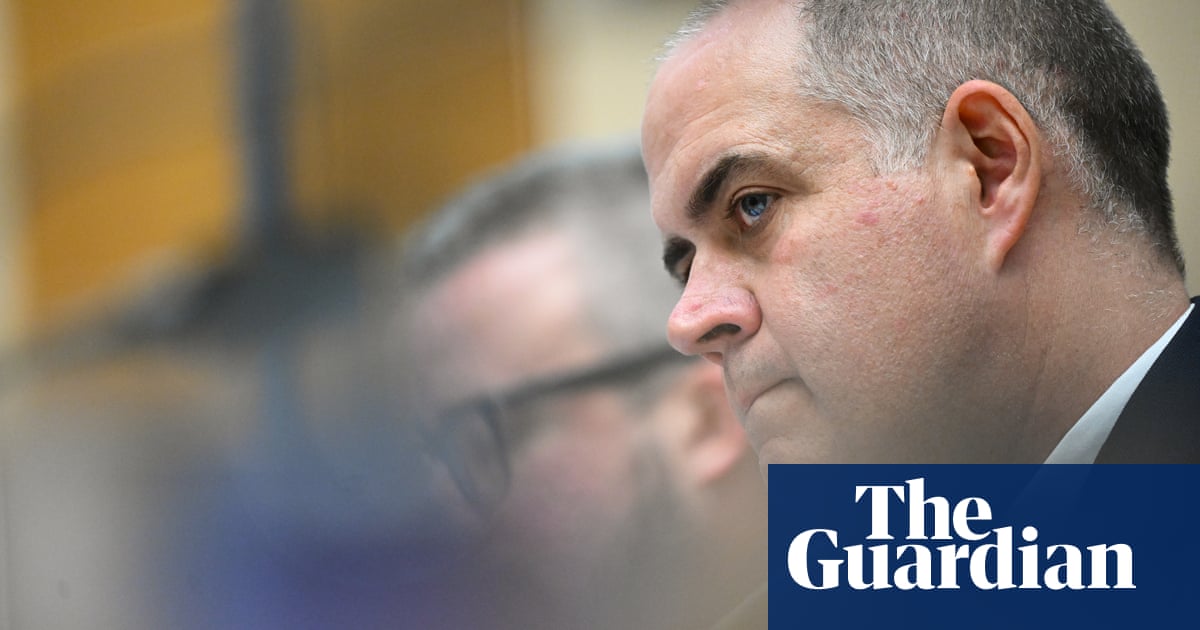 The ABC is worried about its Indigenous staff in the run-up to the referendum on the voice to parliament, managing director David Anderson has told parliament.
"I'm worried about Stan [Grant] but I'm also worried about our other staff," Anderson said.
"I'm worried about our First Nations staff as we head towards a referendum on the voice to make sure that they are sufficiently protected."
Grant recently stood down as Q+A host after receiving racist abuse that worsened after he spoke about the impact of colonialism in the lead-up to King Charles III's coronation.
The ABC told a Senate estimates committee that Grant had taken eight weeks' leave.
Anderson said the ABC had protective measures in place for staff, including blocking emails and turning off notifications, but "evil" comments still got through and were increasing.
Radio presenters who were live on air had watched their chat stream – a radio text line – fill up with racial abuse, Anderson said he had been told in recent days.
The ABC's news director, Justin Stevens, revealed that every time Grant appeared on television there was a "particular spike" in the amount and volume of the racial vitriol received. The volume had increased since he appeared on the pre-coronation panel earlier this month.
Stevens said the ABC wanted to do more to support staff and to champion Indigenous perspectives, and one recent move had been the creation of the Indigenous reporting team led by Suzanne Dredge.
"She's a fantastic journalist and editor who I've also appointed to my executive," Stevens said.
Anderson and Stevens were asked why they invited journalists from News Corp on ABC shows such as The Drum, Insiders and Q+A when the company was a major critic of the public broadcaster.
They said they would not censor journalists or put a "blanket ban" on anyone who works for News Corp, despite earlier singling out the company out for its "relentless campaign" against the ABC.
On Monday Stevens accused News Corp of targeting the ABC because it was "trying to chip away [at] people's sense of trust in what we do because we threaten their business model". News Corp Australia has denied it played a part in Grant's decision to stand down from hosting Q+A and has accused Stevens of misleading and unsubstantiated claims.
Stevens said the Murdochs employed some good journalists who had gone on to work at the ABC, including political reporter Nour Haydar, RN Breakfast host Patricia Karvelas and Insiders host David Speers.
"It's not the journalists who work for these businesses who are necessarily making the decisions," Stevens said.
Anderson confirmed the ABC had received 59 editorial complaints about the coronation coverage which would be investigated by the ABC ombudsman but he stood by the decision to have the discussion panel on the day of the coronation.
Grant along with lawyer and Indigenous writer Teela Reid, Liberal backbencher and monarchist Julian Leeser and co-chair of the Australian Republic Movement Craig Foster were invited to discuss the relevance of the monarchy and the impact of colonialism. The panel discussion lasted 45 minutes in the lead-up to the coronation and was over hours before the event itself.
Anderson said some "good faith" complaints had said it was "not appropriate to have the discussion".
"It just was not what they were expecting, really reflecting that we hadn't set the audience expectation about this," Anderson said.
Anderson said the ABC received 169 "good faith" responses from viewers, 59 of which have been referred to the ABC ombudsman for a possible breach of editorial standards.
However, "hundreds" of others were racist attacks on Grant, he said.
The total number of audience contacts about the eight-hour coronation broadcast was 1,832 but 1,663 of those were discarded because they were comments not requiring a response – such as criticism of a presenter's outfit – or they were "racist, abusive or insubstantial", according to ABC figures.