'A true legend has passed': celebrities pay tribute to Tina Turner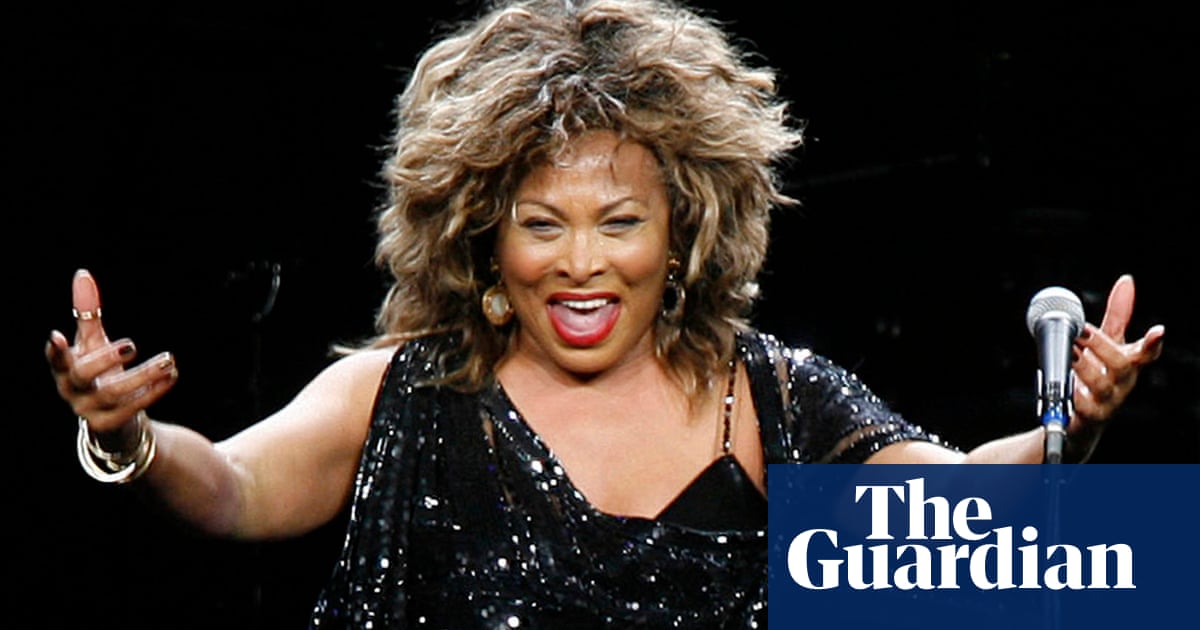 An outpouring of tributes has emerged online following the death of legendary vocalist and performer Tina Turner.
Turner died at 83 years old at her home in Switzerland following her battle with a long illness after she was diagnosed with intestinal cancer in 2016 and underwent a kidney transplant a year later.
"Today we say goodbye to a dear friend who leaves us all her greatest work: her music," the singer's official Instagram account shared.
Speaking to reporters, White House press secretary Karine Jean-Pierre mourned Turner's death, saying: "It is incredibly sad news. Tina Turner was an icon … who had many … amazing moments in her career.
"It is a massive loss to the communities that loved her and certainly to the music industry and her music will continue to live on," Jean-Pierre continued.
On Instagram, Mick Jagger shared his grief over Turner's death. "I'm so saddened by the passing of my wonderful friend Tina Turner," he wrote. "She was truly an enormously talented performer and singer. She was inspiring, warm, funny and generous. She helped me so much when I was young and I will never forget her."
His Rolling Stones bandmate Ronnie Wood also posted: "God bless you Tina, the Queen Of Rock And Soul and a dear friend to our family. Love and prayers to all of Tina's family, friends and loved ones."
Angela Bassett, who received an Oscar nomination for playing the singer in What's Love Got to Do With It, shared a statement with the Hollywood Reporter.
"I am honored to have known Tina Turner," she said in a statement. "I am humbled to have helped show her to the world. So on today, while we mourn the loss of this iconic voice and presence, she gave us more than we could have ever asked. She gave us her whole self. And Tina Turner is a gift that will always be 'simply the best.' Angels, sing thee to thy rest … Queen."
The singer Diana Ross also shared a picture of herself with Turner on Twitter, writing: "Shocked. Saddened. Sending condolences to Tina Turner's family and loved ones."
On Twitter, New York's mayor, Eric Adams, wrote: "Tina Turner was our voice. She's an icon who knocked down boundaries, shook our soul and redefined music. She overcame so much to become an icon. May she rest in peace."
Singer Bryan Adams posted a picture online of him and Turner , writing in the captions: "I'll be forever grateful for bringing me on tour with you, going in the studio together and being your friend. Thank you for being the inspiration to millions of people around the world for speaking your truth and giving us the gift of your voice."
Model Naomi Campbell responded to the official announcement on Instagram writing: "REST in Peace & Power THE QUEEN , LEGEND, ICON. There will never be another. Cherish my times with you."
Oscar-winning actor Viola Davis wrote on Instagram: "Iconic. Beautiful. A survivor. Brilliance. Our first symbol of excellence and unbridled ownership of sexuality!! You were my childhood. Oh man!!! God is getting an angel today!!!"
"Heaven has gained an angel. Rest in Paradise Tina Turner. Thank you for the inspiration you gave us all," singer Ciara tweeted.
"RIP Tina Turner who always reminded me that you can thrive and live fully and joyfully after great suffering," wrote author Roxane Gay.
Hall of fame basketball player Magic Johnson also posted a photo of himself alongside Turner and the late actress Elizabeth Taylor, writing: "Rest in peace to one of my favorite artists of all time, the legendary queen of rock n' roll Tina Turner. I've seen her many many times and hands down, she gave one of the best live shows I've ever seen. She always gave you your moneys worth."
Actor George Takei also mourned Turner's death, saying: "A true legend has passed. Tina Turner has died at the age of 83. She was our River Deep and our Mountain High, the Private Dancer in our hearts. She showed us that love really does has everything to do with it, and that we really did need another hero. And she was it. Rest now, Proud Mary. Raise your voice high in the heavens. You were always simply The Best."
"I'm not gone lie, Tina Turner passing touches my heart! Ever since her biopic I felt I knew her. Such a strong woman with a story that taught & inspired so many," rapper Jatavia Shakara Johnson wrote.