Ron DeSantis Wants to Make the Supreme Court Even More Extreme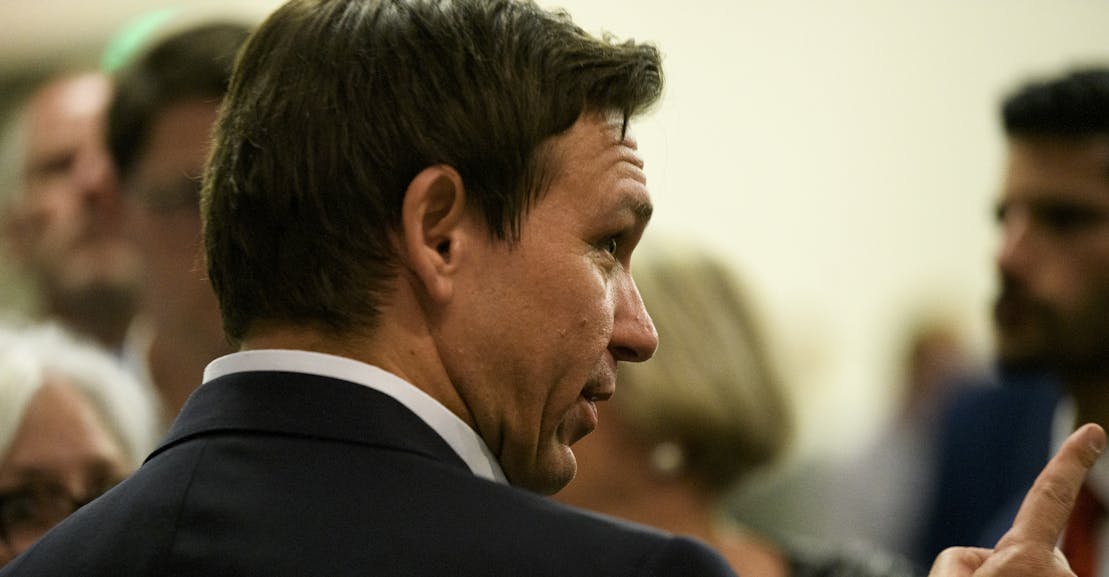 At The New Republic, our coverage of the Supreme Court is a source of great pride. Our chief legal writer, Matt Ford, is keenly adept at understanding and describing both the legal and political fallout of court decisions. His cover story on the court last fall was as comprehensive and sharp an account as you'll read anywhere of the steps by which Roberts lost control of the court. Regular contributor Simon Lazarus, a veteran lawyer in Washington, frequently exposes the fraudulence of the right's constitutional interpretations and claims. Our cover package last June, "The End of Roe v. Wade," put the anti-choice justices under the microscope. We've also covered, rigorously and consistently, how abortion rights played out in the midterms and the recent mifepristone battle.
But we need to do more. We desperately want to launch a Supreme Court Desk to investigate what the Supreme Court is doing, its behind-the-scenes maneuverings, and the far-reaching effects on American democracy.
This is where you come in. The new Supreme Court Desk will cost just $25,000 to launch, but we need to raise it quickly, as the Supreme Court's important new decisions are being written as you read this. Twenty-five thousand dollars is a very achievable goal—but only if readers like you do your part.