Nick Cannon Baited The BeyHive By Insisting That Bruno Mars Has More Hits Than Beyoncé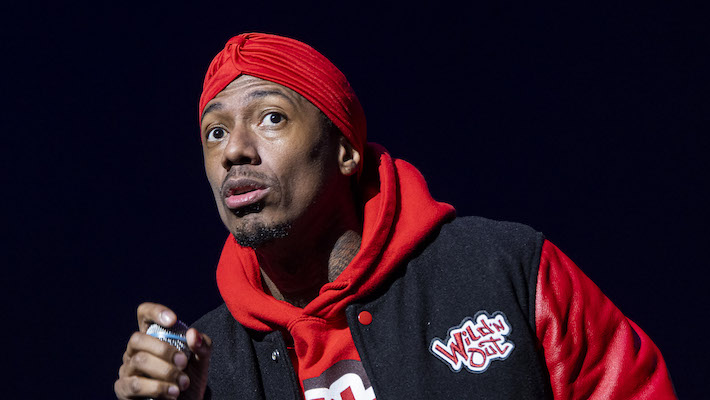 Nick Cannon's becoming almost as well-known for his bad music takes as for his many, many kids. While he occasionally has hits — take his Mount Rushmore of female rap, for instance — he's just as quick to make a crotchety comment about the modern state of rap music that proves his non-stop daddy duties have probably left him out of touch.
His latest thoughts, courtesy of his own Amp Radio show The Daily Cannon on Monday, certainly won't help in that regard. If anything, he'll be facing down hordes of angry Swifties and the BeyHive like The Electric Mayhem after negatively comparing both Beyoncé and Taylor Swift to Bruno Mars. A bold choice, inciting two of the most hyperactive fan bases at the same time like this.
Debating with his cohorts about which artist he'd rather see on tour, he declared, "No offense, I would rather go to a Bruno Mars show than a Beyoncé or Taylor Swift show." He then questioned, "Who got more hits?" insisting, "I am a Beyoncé fan. I still believe Bruno Mars actually has more hits records." Wow, that's a bold claim. If only there were some publication, established 100 years ago, that could numerically track the performance of artists' singles… oh yeah, wait:
According to Billboard (via XXL), it ain't even close. While both have the same number of No. 1 hits (eight), Beyoncé has 21 top tens and 81 total Hot 100 appearances to Bruno Mars's 32, of which 18 have been top tens.
Bruno Mars is a Warner Music artist. Uproxx is an independent subsidiary of Warner Music Group.