Kid Cudi Fans Hated The Rapper's Teased Single So Much That He's Releasing A Different Song Instead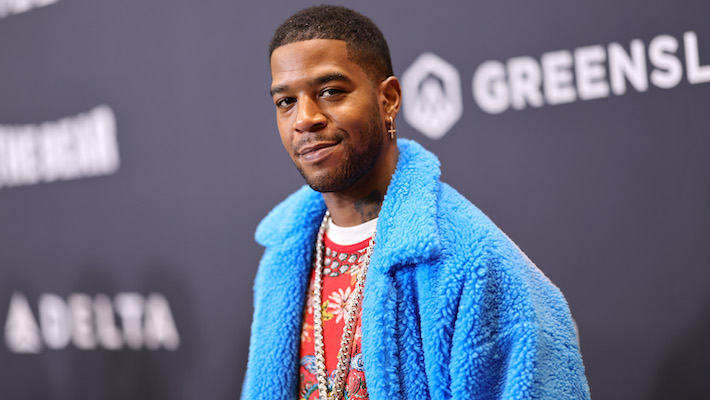 Kid Cudi went live on Instagram on May 19 to preview a forthcoming single (as captured by someone on Twitter) before teasing his "Flex" single in a since-vanished TikTok (as preserved here). Cudi's Twitter feed is filled with fans' reactions to both. He tweeted a pre-save link to "Flex" on May 19, but just hours later, his plans had changed. Some people tweeted at Cudi their excitement for "Flex," but apparently, they were outnumbered.
"You guys are my fans, ur my family!!! I hear yall!! Im pivoting. Different single June 2nd!! [smiley emoji, peace sign emoji, hearts emoji]," Cudi tweeted.
You guys are my fans, ur my family!!! I hear yall!! Im pivoting. Different single June 2nd!! ☺️✌🏾💕

— The Chosen One (@KiDCuDi) May 20, 2023
Cudi also updated his Twitter bio, "New vibes comin JUNE 2ND."
In February, the multi-hyphenate creative shared his plans for the remainder of the year on Twitter: "Album this Fall. First singles this summer. The new chapter has begun… Ur not prepared man. We've reached a new level." One person wished for a tour, and Cudi replied, "World tour next year. Count on it [winking emoji]." Cudi replied to another person asking what he's excited about in 2023, "Man, so much. My clothing line, directing my first movie that I'm starring in from a script I wrote, couple movies coming out, a lil tv, Im seriously the most hyped about it all."
Deadline reported last month that Cudi will star in and co-produce a Sony Pictures' "action horror-comedy" titled Hell Naw that Sam Levinson (Euphoria, The Idol) will produce.
"The plot is being kept under wraps, but we do know the film is set during Paris Fashion Week and there will be zombies," Deadline wrote at the time.
Cudi (real name Scott Mescudi) provided a statement at the time:
"This movie has been five years in the making. I am telling the world now, this film will f*ck you up in all the best ways. I have been a horror fan since I was seven years old. The first horror movies I ever saw were Night of the Living Dead and Evil Dead. And from that point on, I was hooked on the feeling of being frightened. I've been wanting to get into this world creating my own stories for a long time, and now, and after years of working it out in my head, it's finally happening. Sam, The Lucas Brothers and myself have really crafted a tale we feel everyone who's a fan of horror and comedy will enjoy. You will laugh, oh yes you will, but the horror aspect of this movie will really be something to see. You will be shook. I promise. Y'all know I don't play around."
With all that going on, it's no wonder Cudi felt emboldened to name a song "Flex."