Junior doctors in England to strike for three further days in June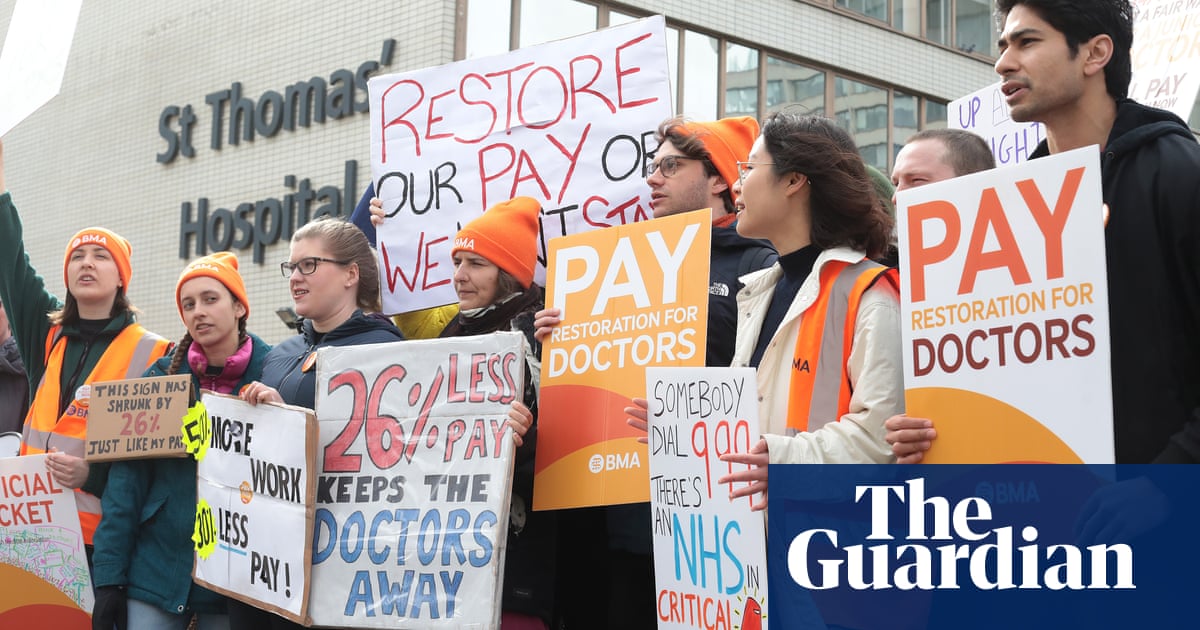 Junior doctors in England will stage a fresh strike for three days next month after negotiations with ministers failed to resolve their pay dispute.
The 72-hour stoppage will run from 7am on Wednesday 14 June to 7am on Saturday 17 June, the British Medical Association announced on Monday evening.
It will be the third strike junior doctors have held as part of a campaign to force ministers to give them a 35% pay rise to make up for what they estimate to be a 26.2% fall in the real-terms value of their salaries since 2008.
More to follow …