WTA To Blame For Prize Money Disparity In Tennis According To Millman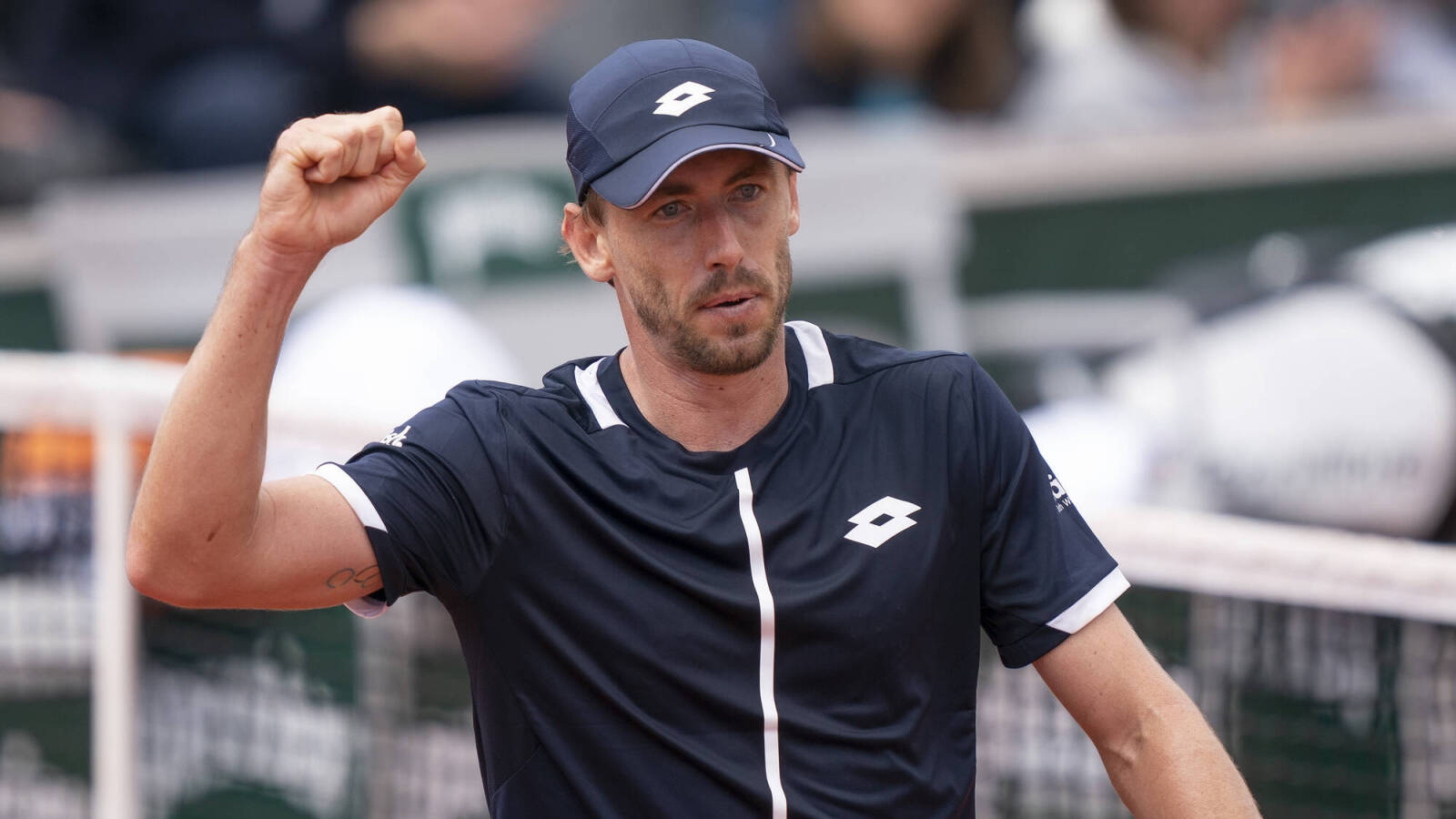 Calls for equal prize money for the ATP and WTA have been getting louder and louder and John Millman tackled the issue.
Recent weeks have seen high-profile tennis players like Iga Swiatek and Jessica Pegula speak out on the prize money disparity in tennis. It's not a new topic and it's been an issue since Billie Jean King spoke up about receiving less in reward than her male counterpart decades ago. Her actions and initiatives laid the foundation for what would be one day called the WTA.
The WTA is the ATP's counterpart, a governing body for women's tennis created with the goal of promoting the sport and protecting its players. It's the WTA at whose feet, professional player and seasoned veteran John Millman, has laid the blame for the prize money disparity.
Principles and tennis equality have been thrown out the window thanks to some poor decision-making by the WTA. The WTA's last win happened back in 2007 when they secured equal pay at Grand Slams, however, they have been treading water ever since.

Millman tackling the Prize Money issue for news.com.au
The structure of tennis, as Millman explains in his column is different depending on which side you are. There is the ATP (men's tennis) side and the WTA (women's tennis) side. They operate independently of one another and therein lies the crucial point. According to Millman, the WTA has not done a good enough job of marketing its product and thus creating less revenue.
In 2021, the ATP recorded a revenue of $USD 176.8 million for the year against the WTA's $87.8 million. While the ATP were kicking goals, through sponsorships, licensing and their flagship World Tour Finals, the WTA have blundered with own goals. With the lack of a long-term strategy and revenue stagnating, the WTA went looking for a quick fix by selling nearly a quarter of their tour's schedule to China.

Millman compares ATP and WTA revenue
Another recent blunder, according to Millman, were the foolish empty threats by the WTA when a member of the Tour, Peng Shuai, went missing. Strong posturing by the WTA was nothing but a bluff, a mere laughable attempt of maintaining credibility among its players.
A move that was highly applauded by players for its adherence to WTA principles was quickly reversed with a confirmation of the return of women's tennis to the country later this year. Another failure by the WTA leadership.
The WTA's lack of strategy once again came to the fore with their principled stand on the disappearance of Chinese player, Peng Shuai. Principles didn't last very long and were soon cast aside as the WTA lifted their ban on the Chinese tournaments despite Shuai's whereabouts still being unknown.

Millman points out flawed WTA leadership
You don't have to go far back to uncover more failures from the WTA leadership. Last year's WTA Finals were held in Forth Worth, Texas. Football country as the locals would call it, with no recent tennis history became the place to celebrate women's tennis. Predictably, the stands were empty with the ugly images circling the globes in minutes.
The ATP governing body continually outperforms its WTA counterpart. Where the ATP send their flagship season-ending World Tour Finals to packed-out stadiums in tennis-loving cities like London and Milan, the WTA attempt to build their game to the empty stadiums of Shenzhen and Fort Worth.
Millman wraps up his piece by calling for WTA players to have equal prize money believing that they truly deserve that. They do indeed but as Millman points out it likely won't be happening:
"Let's be clear. Equal prize money between men and women in tennis can be put to bed. It won't be happening. Principles and tennis equality have been thrown out the window thanks to some poor decision-making by the WTA."
The WTA does face a big hurdle as interest in the sport isn't as high as for the ATP but they could certainly do better in terms of strategizing and maximizing the product. Put players in front of crowds that want to see them because fans are what makes a sport.
Empty stands generate no revenue, and no revenue won't make events give out bigger prize money. It's a business after all. But not all is grim. Tennis has done better than most other sports so let's finish on a high note from Millman's column.
Tennis, by a country mile, is leading the way in what its female athletes get paid. In 2022, seven of the top ten highest-paid females in both endorsements and prize money were tennis players.

John Millman