Shy Glizzy Was Reportedly Arrested On Criminal Threat Charges After An Incident With His Girlfriend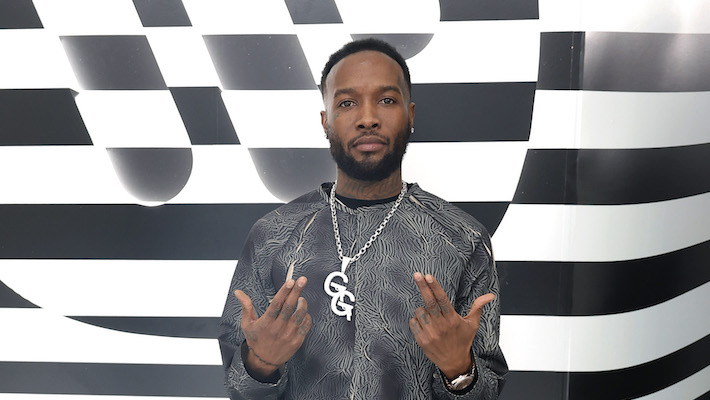 Shy Glizzy, née Marquis Amonte King, was arrested on Saturday, May 13, after pulling a gun on his girlfriend. According to TMZ, the Lil Uzi Vert collaborator allegedly got in a fight with his girlfriend, which led to him brandishing the weapon and threatening her.
The "How I'm Coming" rapper reportedly fled after the dispute, which happened at 9 A.M., but was finally tracked down by police and arrested hours later, at 6 P.M. He spent four hours behind bars and was hit with a felony charge of making criminal threats. He was later released on a $50,000 bond. Sources told TMZ that cops didn't find a gun on him when he was arrested and that he denied making threats.
For those of you searching Twitter for updates on Shy Glizzy, here is the video from today. 🎥 streetpeopleofbeverlyhills on IG pic.twitter.com/ofqRtbF6Pl

— Sandy 🇺🇸 (@SandyAtkins_) May 15, 2023
Glizzy is signed to the label 300 Entertainment, and has his own imprint under them called Glizzy Gang 300 Atlantic. After rappers Young Thug and Gunna were arrested for gang activity connected to their label YSL, 300 Entertainment launched a petition on Change.org calling for the protection of Black art and laws to codify rappers' freedom of expression.
300 Entertainment was also sued by Megan Thee Stallion after they claimed that Something For Thee Hotties was a mixtape and not an album and therefore didn't fulfill their contract. The label then countersued.
Some artists covered here are Warner Music artists. Uproxx is an independent subsidiary of Warner Music Group.