Lucy Letby said hospital staffing was 'completely unsafe', murder trial told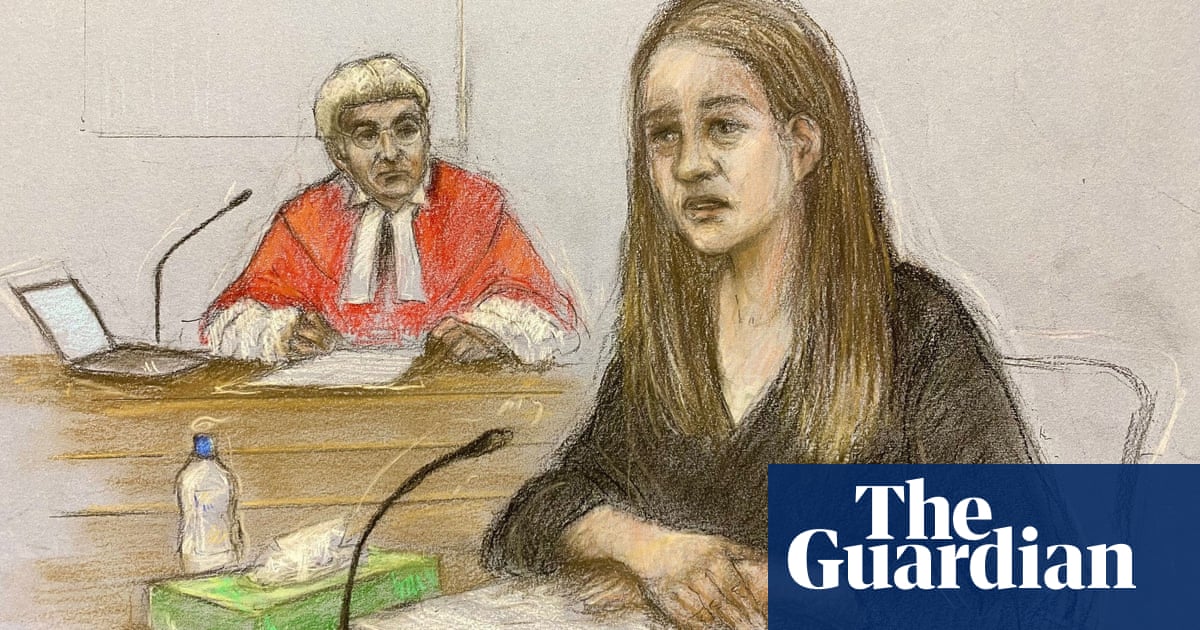 Lucy Letby believed staffing levels on a hospital's neonatal unit were completely unsafe during what was an "increasingly busy" period, her murder trial has heard.
A lot of staff on the unit at the Countess of Chester hospital were drained "physically and emotionally", Letby said on Monday, her third day of giving evidence at Manchester crown court.
Letby, 33, denies murdering seven babies and attempting to kill 10 others between June 2015 and June 2016.
Her barrister Ben Myers KC asked Letby about a message she sent to colleagues on 24 September in which she said the unit was "completely unsafe".
Myers asked: "What was that referring to?"
Letby replied: "The staffing that was on the unit. We had got 18 babies, which is over capacity. We had capacity for 16. There was a lot going on."
Myers then asked: "Had the unit been as busy as this in all the years you worked there?"
Letby said: "No. It was increasingly busy at this period. A lot of staff were drained physically and emotionally. The unit was very busy, lots of people were doing additional shifts and changing shifts at the last minute and it did start to have an effect on everybody."
Myers asked Letby questions about Child G, an extremely premature-born girl, who she is alleged to have attempted to murder on three separate occasions.
At one point Letby said she caught sight of Child G on her own, blue in colour and not breathing.
Myers asked: "What did you do when you found her in that position?"
Letby said: "At this point [Child G] was on the procedure trolley, which is a flat bed with no sides, and I put her into the cot and immediately started Neopuffing [breathing support]."
Myers said: "Should she have been left on the procedure trolley?"
Letby said: "No, that's not the style of practice at all. I was very concerned about it.
"Three issues really: we would never leave a baby unattended on a procedure trolley, unattended behind a screen or without a monitor on. And those three things had happened."
Earlier Letby described how she photographed a thank you card from the parents of two of her alleged victims, the newborn twin boys known as Child E and Child F.
Jurors have heard that the parents brought in a hamper and a thank you card to the unit about three months after the deaths.
Letby said there was nothing unusual in her taking a photograph. "It was something I wanted to remember. I quite often take photographs of cards I have sent and received," she added.
The trial continues.