'It turns the stomach' – the biggest mistake from the 2023 TV Baftas
If this year's TV Baftas are to be remembered for anything at all, then I am afraid they will be remembered for a mistake. This year's best international category was already notable for its absences (where for the absolute love of god was Better Call Saul?) but at least we could console ourselves with the fact that a couple of bangers made it in. In The White Lotus, it recognised the sort of wild word-of-mouth sensation that can only come about organically. And in The Bear, it recognised what must surely, hands down, be the very best television show in the world.
And yet, once the Southbank Centre had been crammed to the gills, the winner of the category was announced as Dahmer – Monster: The Jeffrey Dahmer Story. The state of that series! Not only was it genuinely witless – less a compelling drama, more a rough clod of true crime dug up and listlessly tossed into the streaming quarry for the sake of it – but the glee it took in fetishising a real-life serial killer turned the stomach. All that, plus look at the title. Nobody in their right mind should ever give an award to a series that not only contains both a colon and an em-dash in its title, but also repeats the name of the subject like a cheap SEO hack.
This was by far the most egregious shock of the TV Bafta ceremony, but it was not the only one. Although Channel 4's Friday Night Live wasn't a bad show – if nothing else, it was a timely reminder that Ben Elton should dust off his standup chops more often – for it to win the comedy entertainment programme award over Taskmaster does beggar belief. Taskmaster might be an old television standard by now, but that shouldn't diminish what it is. Taskmaster is miraculous. It deserves to be carried through the streets in a sedan chair. Also, I have a personal issue with Platinum Jubilee: Party at the Palace winning best live event, because I remember liveblogging that last year and writing 'I hate this and I wish I was dead' about it.
More than anything, though, two of my favourite British shows walked away empty-handed. Channel 4's Somewhere Boy was soaring and heartfelt and sad and resolutely weird, and there hasn't been anything even close to it on television for as long as I can remember, so it would have been nice to see it win something. On the same note, The Responder strolled into the ceremony with more nominations than anything else, but left with nothing. It deserved more, and will hopefully gather a more appropriate haul next time around.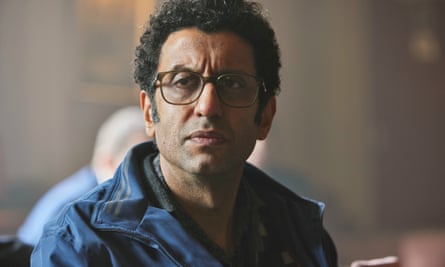 Still, it would be churlish to only concentrate on the negatives of the night. The last time Adeel Akhtar won a Bafta was for 2016's Murdered by My Father, in a performance so visceral it was hard to watch. Since then he's managed to explode in every direction at once, excelling at comedy, drama, sci-fi and anything else he's chosen to try, so his best supporting actor win for Sherwood was thoroughly deserved. On a similar note, if only because his acceptance speech was the funniest and most sincere of the night, Lenny Rush completely earned his Bafta for male comedy performance for Am I Being Unreasonable?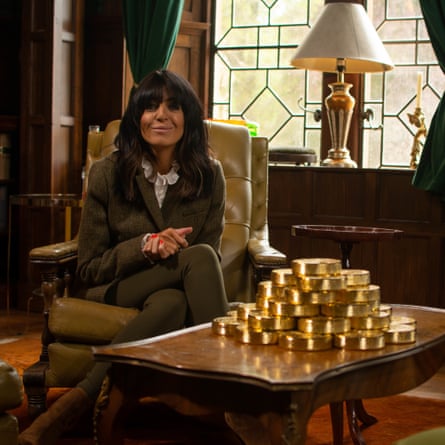 Similarly, The Traitors winning best reality and constructed reality was a vindication of the year's most buzzworthy hit. Almost as soon as the series began it started to gain the sort of fervent following we haven't seen since back in the days when The Apprentice wasn't awful. The Traitors landed with such an explosion that we may well still be talking about it two decades from now, so it was smart to chuck an award at it early. For the same reason, Claudia Winkleman won a very well deserved award for hosting it, not least for remaining identifiably human despite the continued two-pronged assault from her fringe and scarf.
But none of this means anything. These were the Baftas that thought Dahmer – Monster: The Jeffrey Dahmer Story deserved recognition. How are we supposed to trust their judgment at all?