Grizzlies suspend Ja Morant after second apparent gun video emerges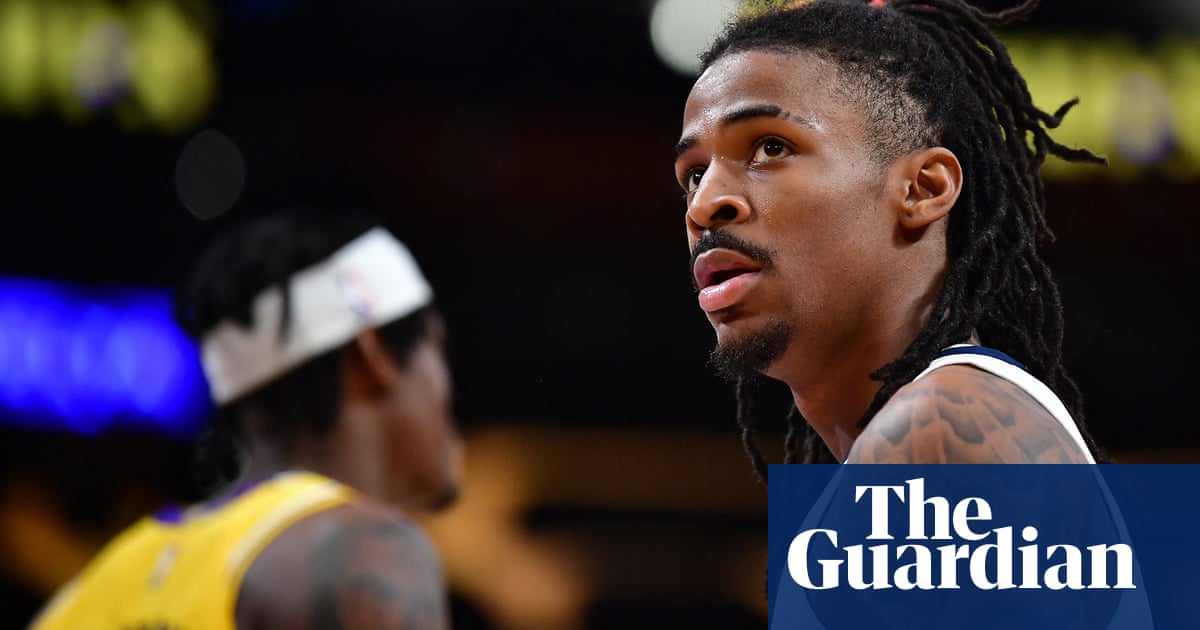 The Memphis Grizzlies have suspended star Ja Morant after he appeared to flash a gun in an Instagram Live video two months after he was involved in a similar incident.
"We are aware of the social media post involving Ja Morant and are in the process of gathering more information," NBA spokesperson Mike Bass said on Sunday.
The Grizzlies said that the suspension is "pending league review".
Footage began circulating on social media this weekend of Morant in a car with a friend. At one point, the 23-year-old is briefly seen holding what appears to be a gun. It is unclear whether the firearm is real or whether it belongs to Morant.
Morant has yet to comment on the video.
The video could have further consequences for Morant, one of the most talented young players in the NBA. In March, the league suspended Morant for eight games after he was filmed flashing a gun in a Colorado stripclub.
"Ja's conduct was irresponsible, reckless and potentially very dangerous," NBA commissioner Adam Silver said in March after Morant's suspension. "It also has serious consequences given his enormous following and influence, particularly among young fans who look up to him."
Morant issued a number of apologies after his suspension and underwent counseling. He also deactivated his social media accounts.
"I'm completely sorry for that," Morant said after serving his ban. "So, you know, my job now is, like I said, to be more responsible, more smarter, and don't cause any of that no more." He also told ESPN that he needed to be "more responsible, more smarter and staying away from all the bad decisions."
The police did not charge Morant with any crime over the March incident and the NBA concluded that the gun did not belong to the player. He lost around $669,000 in salary during his suspension.
Morant's conduct had been concerning even before the March suspension. After a game in January, members of the Indiana Pacers reported that what could have been a laser sight from a gun was pointed at them after a game. People close to Morant had clashed with Pacers players during the game.
Morant is being sued after an incident at his home last summer. A 17-year-old claims he was attacked by Morant and a friend during a game of basketball. The teenager claims Morant came out of his house with a gun afterwards. The local district attorney investigated the alleged incident and did not proceed with a criminal case.
The Grizzlies finished the 2022-23 regular season second in the Western Conference. However they lost to the Los Angeles Lakers in the first round of the playoffs.