Caught Up in the Mess: What Really Went Down at the BabyFace, Anita Baker Concert in New Jersey?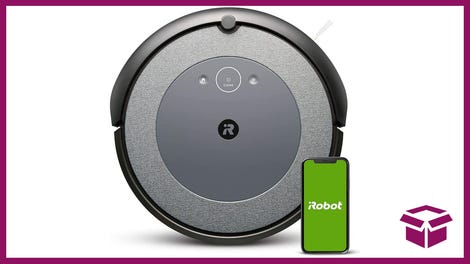 30% Off
iRobot Roomba i3 Robot Vacuum
A little helper
This robot vacuum can deal with hard floors and carpets, can focus on dirtier areas of your home based on its own analytics, has a runtime of up to 75 minutes, and can even do extra cleaning when pollen or shedding season are here to help those with allergies breathe a little easier.
Following his posts, many upset fans and celebs took to social media to show support for the "How Come, How Long" crooner. But what started off as just support quickly turned into a pool of frustration and venting with several fans and peers in the entertainment industry speaking out against Baker's past "diva-like" behavior.
"I'm sorry.. I opened for Ms. Baker 15 years ago and it was a stone trip," comedian and 2022 Root 100 host Loni Love revealed in the comment section of Babyface's Instagram. "I had hoped she and her team had improved for the better over the years… Lawwd."
"You deserve better baby," legendary actress Jackée Harry also wrote.
One fan who was in attendance Wednesday night revealed in the comments: "After over 90 mins of waiting, we were finally informed that you weren't performing. Whatever the reasoning, the entire theater is pissed!"
Iconic singer Stephanie Mills also hopped in Babyface's IG comments, writing: "Love you Babyface, you can come with me! I hate when this happens amongst out people. We should be thankful that people are still paying money to come to our shows. We're not kids any more. This makes me really sad to see and read this."
Over on Twitter, the commentary continued with some fans confirming that it was a venue and sound issue, while others chalked it up as another example of the "Sweet Love" singer's past problematic behavior on tours (even going so far as to recall her treatment and alleged "beef" with the late Luther Vandross as further proof.)
Regardless of who is to blame, here's hoping the folks who came out last night will some sort of compensation for not being able to see Babyface perform. And let's hope future tour stops don't cause as much commotion like this moving forward.