Andy Murray would 'still like to play' French Open despite early Italian Open exit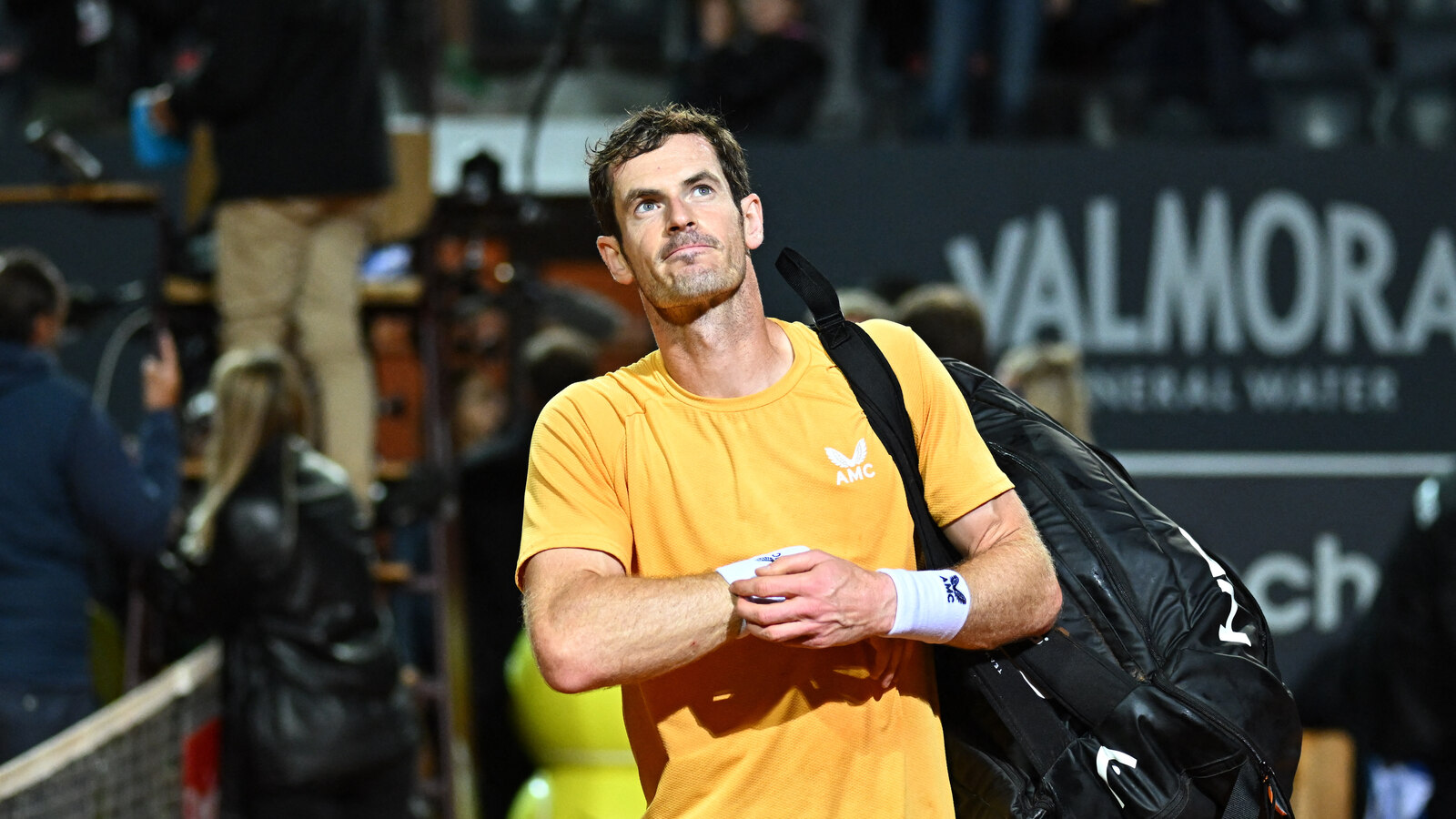 Andy Murray confirmed that he would 'still like to play' at this year's French Open even after a first-round defeat to Fabio Fognini at the Italian Open.
After a gruelling two hour and 54-minute-long battle, Murray lost 4-6, 6-4, 4-6 to the home favourite who now leads their Head2Head 5-4.
The defeat marked the Scot's third consecutive loss on clay, after he lost in the first round of the Monte-Carlo Masters and Madrid Open last month, and the 35-year-old revealed that he will decide in 'the next few days' whether he will compete at the French Open.
''I'd still like to play but we did agree that we'd talk and make a decision as a team after Rome," Murray said.
"That is what I wanted, to see how my game felt, how I was playing and physically how I was doing in some of the longer matches before making a definitive call on it.
''We'll have those discussions in the next few days.''
Murray's clash against the world No. 130 was not without any drama as he ended up in an altercation with the umpire over a ball mark, earning him jeers from the Italian crowd.
Despite a fairly solid performance throughout, Murray described it as 'patchy' while acknowledging that his opponent simply played better than him in the decider.
''It was a pretty patchy match," Murray added.
"There was some good stuff in there but also some pretty average stuff.
''He played very well in the third set. My level was OK in the third, but he played really well in the third.''
Murray will have to decide if he will compete at Roland-Garros quickly, as the second Grand Slam of the year kickstarts on May 28.