Russia-Ukraine war at a glance: what we know on day 440 of the invasion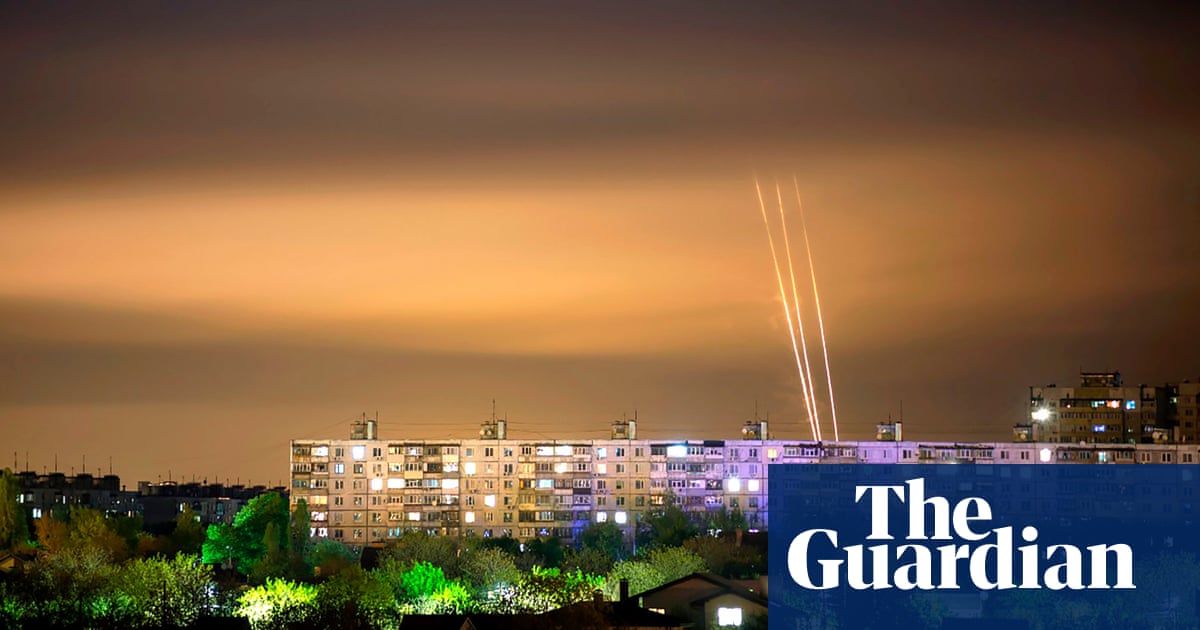 A Russian missile strike overnight destroyed a Red Cross warehouse containing aid in Odesa. The Odesa regional organisation of the Red Cross society said workers and volunteers were not in the 1,000 sq metre unit at the time. "The provision of humanitarian aid and the activities of some projects of the Odesa Regional Organisation of the Red Cross of Ukraine have been suspended," the statement added.
At least five people were wounded by Russian strikes on Kyiv, city officials said, as Moscow launched another large-scale attack on Ukraine. Kyiv's mayor said Russia fired 60 Iranian-made kamikaze drones early on Monday, including 36 at Kyiv, all of which had been shot down. However, debris hit apartments and other buildings, injuring at least five people.
Russia will celebrate Victory Day amid tight security on Tuesday following a series of drone attacks, including on the Kremlin citadel, that Moscow has blamed on Ukraine. Victory Day is one of the most important public holidays in Russia and commemorates the defeat of Nazi Germany in the second world war.
Russian artillery shelling wounded eight people, including a nine-year-old boy, in two villages in Kherson, regional officials said. Six civilians were wounded in the village of Stanislav on the right bank of the Dnipro estuary, regional governor Oleksandr Prokudin said.
Russia has effectively stopped the Black sea grain deal, which expires on 18 May, by refusing to register incoming vessels, Ukraine's reconstruction ministry said. Moscow has threatened to quit the agreement, which is meant to help ease a global food crisis.
About 100,000 Russian soldiers have died in the battle to capture Bakhmut, a Ukrainian general has claimed. Col Serhiy Cherevaty, the spokesperson for the eastern group of the armed forces of Ukraine, told Ukrainian TV they were "rough calculations". He said: "I am sure that further verification will only show an increase in this number. This is natural as the enemy uses the so-called meat assaults as the main method of waging war."
Russia's Wagner mercenary group appears to have ditched plans to withdraw from Bakhmut, saying they had been promised more arms by Moscow. Ukraine's general in charge of the defence of the besieged eastern Ukrainian city said late on Sunday that Russia had intensified shelling and hoped to take Bakhmut by Russia's Victory Day on Tuesday.
Russian investigators have charged a man with terrorism offences after a car bombing wounded a prominent Russian nationalist writer. The explosion in Nizhny Novgorod, western Russia on Saturday, broke both legs of Zakhar Prilepin, an ardent supporter of Russia's military campaign in Ukraine. His close associate, who was in the car with him, was killed.
The European Commission president, Ursula von der Leyen, will meet the Ukrainian president, Volodymyr Zelenskiy, in Kyiv on Tuesday, the European Commission announced.
The EU could impose penalties on countries helping Moscow dodge western sanctions as part of a drive to close loopholes in the regime of restrictions on the Russian economy. A draft EU regulation seen by the Guardian proposes that non-EU countries could be included in future sanctions if shown to be at "particularly high risk of being used for circumvention against Russia".
A total of 1,679 people, including 660 children, have been evacuated from areas near the Zaporizhzhia nuclear plant, a Moscow-installed official in the Russia-controlled parts of the Zaporizhzhia region has said.
Russia's population has declined by 2 million more than expected over the past three years, according to UK intelligence.
The European Union's executive has proposed blacklisting several Chinese companies and curbing exports to nations seen as involved in bypassing Russia trade restrictions under new sanctions.