Phoebe Bridgers' Entrance Song Is 'Down With The Sickness' And Disturbed Thinks It's 'Absolutely Amazing'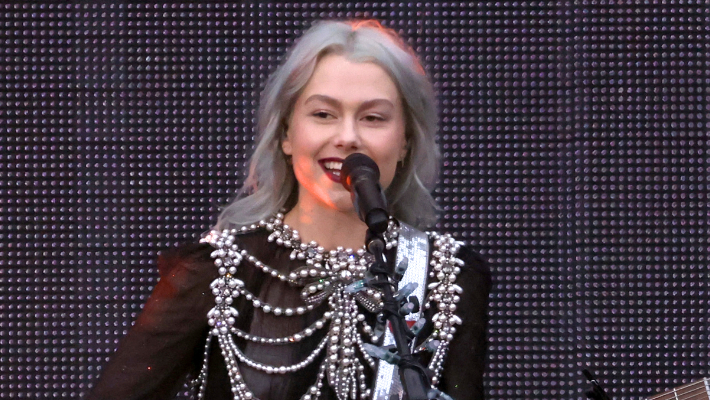 While walking the red carpet at the Met Gala, Phoebe Bridgers named Bob Dylan as her dream collaboration. However, fans across social media are hoping she'll consider the heavy metal band Disturbed as a second choice.
Before taking the stage, whether she's performing her solo work or as part of Boygenius, she channels her inner metal head. As the current opener for Taylor Swift's The Eras Tour, Bridgers keep her tradition of playing the entrance song, Disturbed's 2000 song "Down With The Sickness," alive.
A clip of the musician's entrance was shared on TikTok, and fans quickly chimed in to share their approval of her song selection. One person wrote, "I love how that's her intro as if she's not the cutest person on the planet." Another replied, "I love the idea of all the dads in the audience thinking they're about to get a metal performance, and then Phoebe pops out."
After learning of Bridgers' pre-stage ritual, Disturbed's frontman David Draiman took to Twitter to give his stamp of approval. Draiman showed how much he is down with it, posting, "Phoebe Bridgers, this is absolutely amazing! Love it! You're welcome to come see our show whenever you want!"
Bridgers will be on tour for quite a ways longer, but once her schedule is clear, we're sure she'll be front row at a Disturbed concert.