Control the PR, lose the hangers-on: lessons for Charles from Europe's royals
In 1900 every country in Europe was a monarchy, save for three: France, Switzerland and San Marino. By 2000 most had become republics, with the exceptions being Denmark, Norway, Sweden, Belgium, the Netherlands, Luxembourg, the UK and Spain. These monarchies have survived partly for geopolitical reasons, but also by being quick to reject royals who step out of line. So what are the lessons King Charles could learn from these other monarchies?
---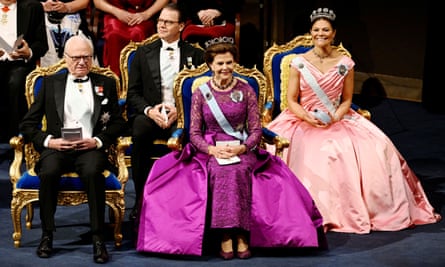 The greater the size of the royal family, the greater the risk that one of them may get into trouble – and the greater the risk of criticism about excessive cost and too many hangers-on. So in Norway the royal family consists of just four people: the king, queen, crown prince and princess. In Sweden, the king removed five of his grandchildren from the royal family in 2019. In Denmark, Queen Margrethe II stripped four grandchildren of their royal titles last year.
Prior to becoming king, Charles had been reported as wishing to streamline the royal family. Before the departures of Harry and Meghan in 2020 and Prince Andrew in 2019, there were 15 working royals. There are now 11, but two are in their 80s, five in their 70s, and only four under 60. So Charles's wish may happen naturally: soon there will be fewer working royals. However, it will be hard to maintain the number of official engagements with a smaller team.
Countries such as Norway and Denmark can manage with a small royal family because they have much smaller populations to serve. The UK, with a population of 69 million, is more than 10 times the size – and in addition there are the 14 realms, the other countries round the world where Charles is also king. So, mindful of the late queen's maxim that "to be seen is to be believed", there needs to be careful management of expectations if a smaller royal family means we see less of them.
---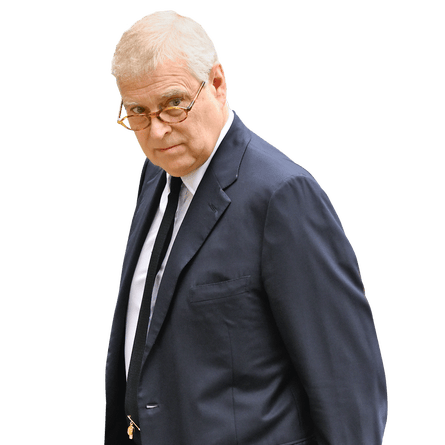 Prince Andrew got into trouble in relation to his time as trade envoy, including criticism of his links with Kazakhstan's elite, and with the financier David Rowland. Similar difficulties have arisen with other monarchies. Prince Bernhard of the Netherlands was forced to resign from his role as inspector general of the Dutch armed forces over the Lockheed arms scandal. Prince Laurent, known in Belgium as the "clown prince", got involved with Muammar Gaddafi of Libya in a reforestation project that failed. The most serious consequences have been felt in Spain, where King Juan Carlos helped the Spanish government to win a €6.7bn high-speed rail contract in Saudi Arabia; allegations at the time that Juan Carlos received kickbacks on the deal were very damaging, and were part of the reason for his abdication in 2014. A formal investigation into the allegations was closed last year.
---
All royal families can suffer PR mishaps or disasters. King Carl XVI Gustaf incurred fierce criticism in Sweden when he made complimentary remarks about his hosts on a state visit to Brunei. When she was crown princess, Queen Máxima of the Netherlands (originally from Argentina) got into hot water over seemingly innocuous remarks about Dutch identity, in a country where royal communications are managed not by the palace, but by the Office of the Prime Minister. One consequence of Prince Andrew's disastrous Newsnight interview with Emily Maitlis was reassertion of central control by Buckingham Palace. The one exception was Clarence House, where the then Prince Charles insisted on greater autonomy: it will be interesting whether the same leeway is allowed to Prince William now he is Prince of Wales.
---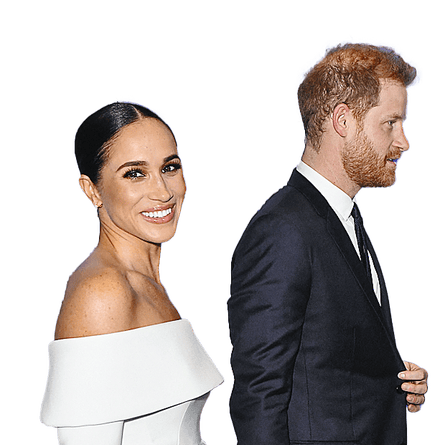 And allow them a means of escape. They lead lives of great privilege, but lack fundamental freedoms: freedom to marry whom they like, free choice of careers, the right to privacy and family life that ordinary citizens take for granted. The strict rules on marriage have caused grief to younger princes in Sweden, and to Princess Margaret in Britain, and led to Dutch princes and princesses being removed from the line of succession. Their privacy is frequently invaded by paparazzi, gossip magazines and the press. Their choice of careers is limited to military and public service. Harry and Meghan are not alone in being accused of exploiting royal titles for commercial gain. But it is not easy to "leave" the family one is born into, and try to lead a private life; even if Harry and Meghan genuinely want to do so, the media and the public may still consider them to be royals.
---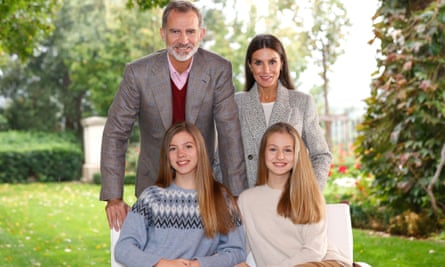 Royals like Prince Andrew who step out of line can lose their jobs; monarchs can lose their thrones. King Edward VIII was not the only European monarch forced to abdicate. Grand Duchess Marie–Adélaïde of Luxembourg had to abdicate because of her conduct during the first world war; King Leopold III of Belgium because of his failures in the second world war. King Juan Carlos of Spain abdicated in 2014 when opinion polls showed that two-thirds of Spaniards felt he should leave the throne.
Modern monarchies are continuously held to account, in a range of different ways. They are all regulated by law, as we have seen in the UK in the Sovereign Grant Act 2011 and the Succession to the Crown Act 2013. They are subject to public funding, which can go down as well as up: the Spanish monarchy is the least well-funded and the least popular of all the European monarchies, and Prince Laurent of Belgium had his allowance cut by the Belgian government. They are subject to scrutiny in the media: alongside all the glossy pictures, there is more serious investigative journalism that keeps the monarchies on their toes, scrutinising their expenditure, their hunting trips and their choice of friends. Support for the monarchy remains high in all countries, with polls regularly showing that between 60% and 80% of the people wish to retain the monarchy.
This final lesson, about the accountability of the monarchy, is the most important. During the 20th century there were 18 referendums held on the monarchy, in nine European countries. It was through referendums that monarchies were removed in Italy and Greece, and was restored in Spain, and through referendums that the future of monarchy was endorsed in Belgium, Denmark and Norway. The monarchy may seem the very antithesis of a democratic or accountable institution – but ultimately, continuation of the monarchy depends on the continuing support of the people.
---