UK competition watchdog launches review of AI market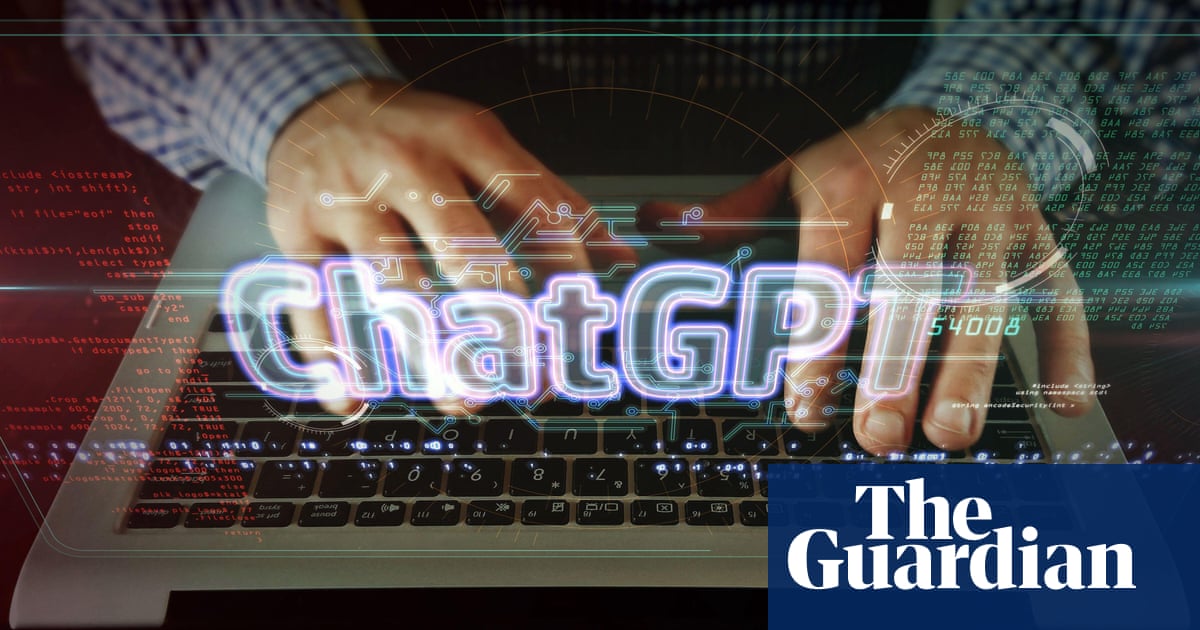 The UK competition watchdog has launched a review of the artificial intelligence market, as it warned of threats from AI tools including the distribution of false or misleading information.
In an announcement that comes as global regulators increase scrutiny of the technology, the Competition and Markets Authority said it would look at the underlying systems, or foundation models, behind AI tools such as ChatGPT.
In the US, the vice-president, Kamala Harris, has invited the chief executives of the leading AI firms ChatGPT, Microsoft and Google-owner Alphabet to the White House on Thursday to discuss how to deal with the safety concerns around the technology.
The Federal Trade Commission, which oversees competition in the US, said this week it was "focusing intensely on how companies may choose to use AI technology, including new generative AI tools, in ways that can have actual and substantial impact on consumers", while the Italian data watchdog lifted a temporary ban on ChatGPT last week after OpenAI addressed concerns over data use and privacy.
It comes in a week during which hundreds of millions of pounds were wiped from the share price of the UK education company Pearson, after Chegg, a US provider of online help to students for writing and maths assignments, revised its financial forecasts and warned ChatGPT was affecting customer growth.
The CMA said the technology, including the large language models that underpin chatbots such as ChatGPT and generative AI tools including Stable Diffusion, had the potential to transform much of what people and businesses do.
The CMA chief executive, Sarah Cardell, said the benefits of AI should be made available to UK businesses and consumers but warned that people must be protected from misinformation.
ChatGPT and Google's rival Bard service are prone to delivering false information in response to users' prompts, while the anti-misinformation outfit NewsGuard warned this week that chatbots pretending to be journalists were running almost 50 AI-generated "content farms".
"It's crucial that the potential benefits of this transformative technology are readily accessible to UK businesses and consumers while people remain protected from issues like false or misleading information," Cardell said. "Our goal is to help this new, rapidly scaling technology develop in ways that ensure open, competitive markets and effective consumer protection."
Her review will look at: how the markets for foundation models could evolve; what opportunities and risks there are for consumers and competition; and producing "guiding principles" to support competition and protect consumers.
The watchdog has been asked by ministers to consider how the development and use of AI can be supported against five principles including: safety; transparency; fairness; accountability; and the ability of newcomers to challenge established players in AI.
Verity Egerton-Doyle, the UK co-head of technology at Linklaters law firm, said the CMA has seen an opportunity to "lead the global debate on these issues".
"It is not surprising the CMA has decided to look at AI," she said. "It has been known for some time that the CMA is keen to skill up and understand what role there is for competition law in this important new area".
The review is likely to consider whether AI should be a factor in designating companies as having strategic market status, and thus have to follow bespoke rules, under the UK's forthcoming digital markets, competition and consumers bill.