Thai woman suspected of cyanide poisonings is charged with 14 murders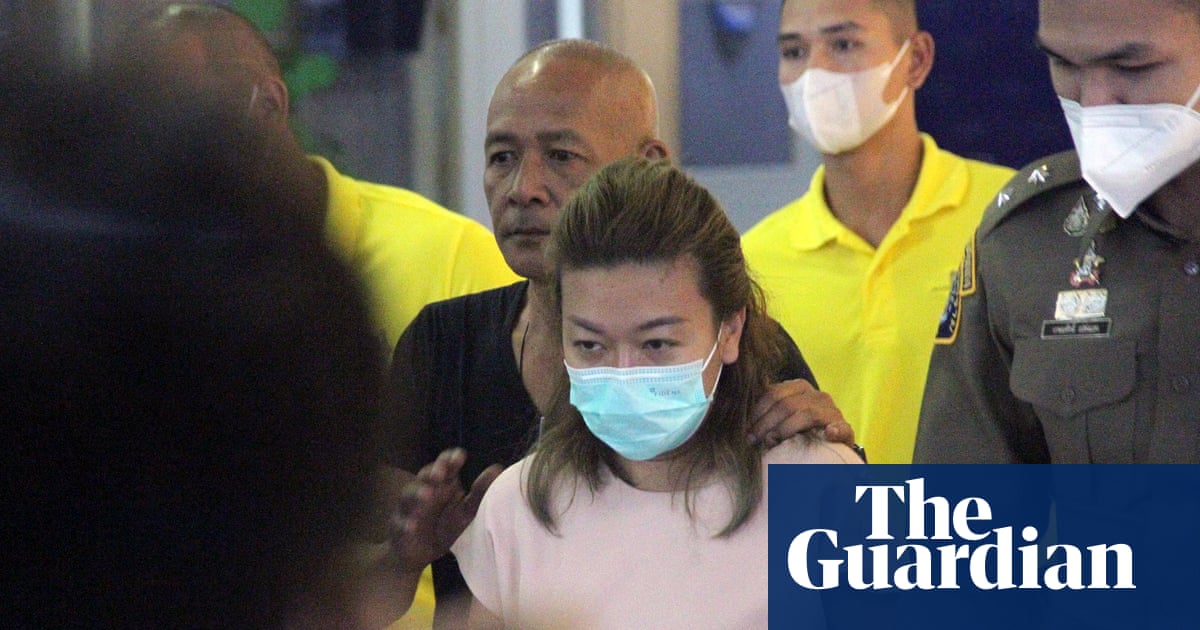 A Thai woman accused of poisoning people with cyanide has been charged with 14 counts of murder, while her ex-husband is facing charges of fraud, police said, in one of the country's worst suspected serial killing cases.
Sararat Rangsiwuthaporn was arrested last week after suspicions were raised over the death of her friend Siriporn Khanwong. The two had met to release fish at a pier in Ratchaburi on 14 April when Siriporn suddenly collapsed and died at the riverbank.
Sararat was accused in media reports of leaving the scene rather than staying and helping as bystanders tried to revive Siriporn. Some of Siriporn's belongings including cash, two phones and an expensive bag were found to be missing, it was reported. An autopsy found traces of cyanide in the victim's body, according to police.
The case, which has gripped Thai media, prompted more families to come forward and report that their relatives had also died suddenly after meeting Sararat.
Sararat denies the allegations against her, while her ex-husband, Witoon Rangsiwuthaporn, a police officer, has said he had no knowledge of the killings.
The alleged victims include Sararat's friends, a former partner and police officers known to her, according to Thai PBS. A woman who was allegedly poisoned but survived said she became ill after taking what Sararat had described as cough medicine while the pair were at a shopping mall, the outlet said.
The deputy national police chief, Surachate Hakparn, said the alleged killings were financially motivated. "She asked people she knows for money because she has a lot of credit card debt … and if they asked her for their money back, she started killing them," Surachate said.
He said the two accused were divorced but were living together.
Police have called for families with concerns to contact them, and for police station chiefs in areas where unexpected deaths occurred to further investigate them, including cases where people's hands or fingernails had green marks, local media said.
Sararat faces 14 charges of premeditated murder and one of attempted murder. Police are looking at as many as three other cases, and the area of the investigation now spans five provinces.
Witoon has been charged with accepting stolen property and forging and using forged government documents. He has confessed to these allegations, according to police, but denies any involvement in or knowledge of the alleged murders.