How 18 Republicans Just Made Democratic Recapture of the House More Likely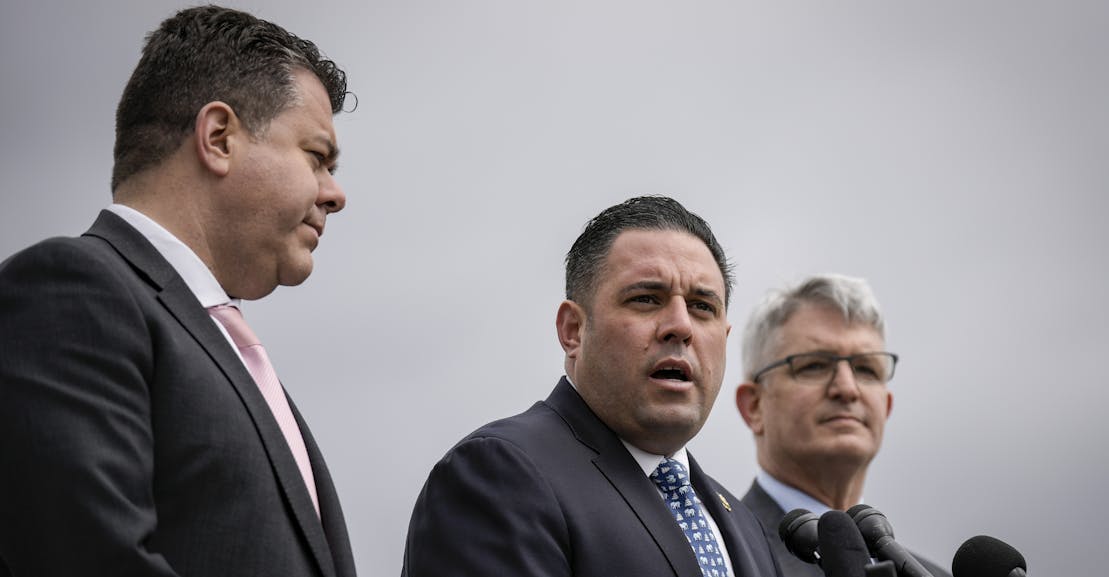 I surveyed half a dozen Democrats since the vote asking how important this would be for these Republicans and which of them was the most vulnerable. The strategists I talked with, many of them specialists on House campaigns or alumni of the Democrats' congressional campaign arm, were hesitant to pick just one or two of these races as standouts. Instead, most agreed that any of these Republicans from California or New York especially were on notice. That would be John Duarte (CA-13), Valadao, Mike Garcia (CA-27), Young Kim (CA-40), Michelle Steele (CA-45), Nick LaLota (NY-01), George Santos (NY-03, who of course has a whole other set of problems), D'Esposito, Lawler, Brandon Williams (NY-22), and Marc Molinaro (NY-19). If one were to simply go by Biden's margin of victory in these 18 districts, you'd add Lori Chavez-DeRemer of Oregon to that list. Biden won her 5th district by nearly double digits.
"Trying to defend this bill in swing districts is nearly impossible for these Republican incumbents," said Democratic strategist Jesse Ferguson. "They've positioned themselves as both pro-default and against the middle class at the same time. It's quite a feat. There's a story for Democrats to tell about how Republicans refused to pass a bill that would just avoid default and instead passed a bill that gutted the middle class."
Democrats had already been hammering these Biden-district Republicans on aspects of the cuts in the debt limit proposal. The Democratic-aligned advocacy group House Majority Forward has run TV ads hitting Republicans for being open to "let America default." Democratic campaign committees, allied super PACs as well as outside consultants and strategists expect these attacks to continue. And Democrats have polling to show these attacks are effective. According to a Public Policy Polling survey conducted for House Majority Forward, 60 percent of those surveyed "strongly disapprove" when asked their opinion of the cuts.