Anti-monarchists receive 'intimidatory' Home Office letter on new protest laws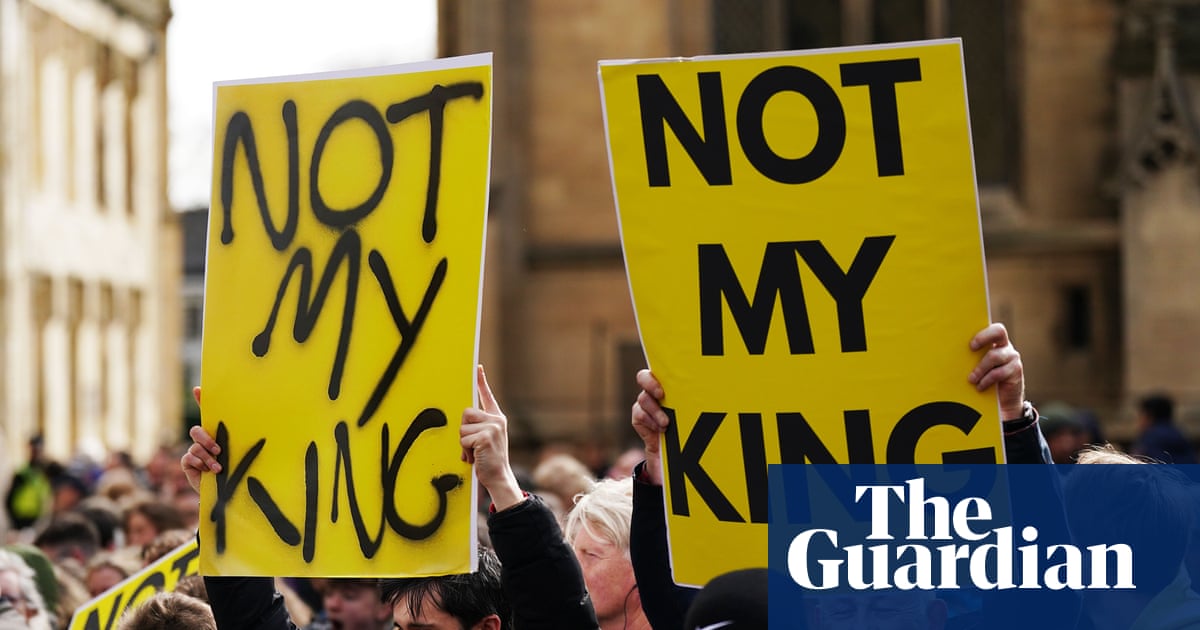 Official warning letters have been sent to anti-monarchists planning peaceful protests at King Charles III's coronation saying that new criminal offences to prevent disruption have been rushed into law.
Using tactics described by lawyers as "intimidatory", the Home Office's Police Powers Unit wrote to the campaign group Republic saying new powers had been brought forward to prevent "disruption at major sporting and cultural events".
The new law, given royal assent by Charles on Tuesday, means that from Wednesday:
Protesters who block roads, airports and railways could face 12 months behind bars.

Anyone locking on to others, objects or buildings could go to prison for six months and face an unlimited fine.

Police will be able to head off disruption by stopping and searching protesters if they suspect they are setting out to cause chaos.
"I would be grateful if you could publicise and forward this letter to your members who are likely to be affected by these legislative changes," says the Home Office letter, which lists the creation of a number of new criminal offences under the government's much criticised public order bill.
The Home Office claims that the timing of the laws is coincidental. But lawyers have told Republic that the letter could be viewed as intimidatory, days before planned demonstrations in central London around the coronation.
Graham Smith, the campaign group's chief executive, described the letter as "very odd" and said the group was seeking assurances from the police that nothing had changed in relation to its plans to protest on coronation day.
"We have been in direct contact with liaison officers and have met with senior commanders, who we have been very clear with about what we intend to do. Their response is that they are happy for us to proceed. But this letter has come out of the blue," Smith said.
"Lawyers who we have been in touch with agree it sounds like intimidation and we are currently waiting for assurances from police nothing has changed."
Republic has been planning protests on Saturday under the banner "Not My King", including one at the statue in Charing Cross of Charles I, who was beheaded in 1649, leading to a short-lived republic.
Other groups including Extinction Rebellion have been sent similar letters, insiders said.
The development has dismayed campaigners for freedom of speech who say it could be interpreted as a way of restricting peaceful and legitimate protests.
Jun Pang, a policy and campaigns officer at Liberty, said: "Key measures in the bill will come into force just days before the coronation of King Charles – a significant event in our country's history that is bound to inspire a wider national conversation and public protests. At the same time, the government are using a statutory instrument to bring draconian measures that the House of Lords threw out of the bill back from the dead, once again evading scrutiny and accountability.
"It's worrying to see the police handed so many new powers to restrict protest, especially before a major national event. When the Police, Crime, Sentencing and Courts Act came into force, the police repeatedly misused them – in part because they simply did not understand them. Similarly, when Queen Elizabeth died, we saw police acting in inappropriate and heavy-handed ways towards protesters that violated their rights."
Shami Chakrabarti, the former shadow attorney general, said: "During the passage of this illiberal and headline-grabbing legislation, ministers admitted that the new offence of 'locking on' is so broad as to catch peaceful protesters who link arms in public.
"Suspicionless stop and search is notorious for racial disparity and it is staggering that more of these provisions have brought into force so soon after Louise Casey's devastating report [on the Met police]. The home secretary can blast 'ecowarriors' but this legislation may be used against anti-poverty and Ukraine solidarity protesters too."
Democracy campaigners said they had expected the new laws to be introduced on 15 June and were surprised that they had been brought forward to May. Home Office sources insisted that the new laws had not been rushed through for the coronation but added that they may be a "signalling point" to police and protesters before Saturday.
One senior source with knowledge of the discussions between government and police over the new powers said the looming coronation was one factor leading to them coming into law on Wednesday.
Asked if the coronation was a factor, the source said: "I think it is, and Just Stop Oil has been pretty active in London recently."
A statement from the home secretary, Suella Braverman, said: "This legislation is the latest step the government has taken against protesters who use highly disruptive tactics to deliberately delay members of the public, often preventing them from getting to work and hospital, as well as missing loved ones' funerals.
"The range of new offences and penalties match the seriousness of the threat guerrilla tactics pose to our infrastructure, taxpayers' money and police time."
A Home Office source added that the letter sent to Republic was meant to inform, not intimidate.