Trust, diversity and independence: three key elements for a thriving press | Kelly Walls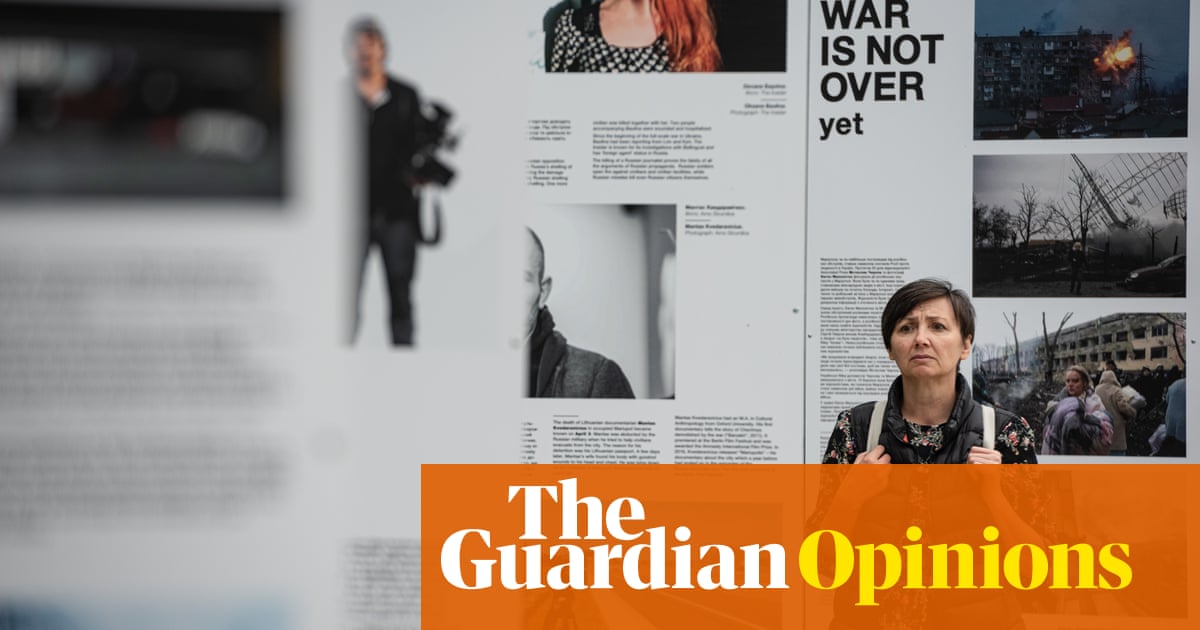 Our understanding of the world is driven by information. It feeds our ability to make informed decisions about our lives, our communities, the way we're governed. This fundamental freedom, the power to be able to access reliable information, sits at the heart of a thriving democratic society.
But increasingly that power is being eroded. Indeed, some never had it to begin with. Press freedom is being threatened, compromised and denied in an increasing number of countries around the world.
In parallel, trust in news among the general public is declining. Financial pressures are multiplying. And for every technological advancement to counter disinformation, there is another that can more effectively spread it.
As the Nobel laureate Maria Ressa put it recently: "This is not a content problem, it isn't a freedom of speech problem, it is a distribution problem. It is the fact that by design, lies are distributed faster and further than facts."
Ahead of the 30th anniversary this week of World Press Freedom Day, it is becoming clearer than ever that three things have to happen to assure a future for media organisations.
The first is financial independence. The Media Development Investment Fund (MDIF) say that media can only be truly independent if there are no financial strings. They created Plūrālis for this reason, a blended funding model that combines philanthropic and commercial capital to make interventions when media are most vulnerable, acting as a shield against capture from governments or individuals who seek to compromise their editorial independence. "A new approach was needed and this was an experiment, but it really could be a model for the future," their chief strategy officer, Patrice Schneider, said.
But beyond philanthropic grants and investment, ultimately media organisations strive to be self-sustaining. To that end, more are turning to membership and reader revenue models. In a world where so much information is available for free, to persuade a reader to voluntarily pay for news is tough. It relies on an exchange of value and trust.
In recent months, the Guardian Foundation team, in collaboration with our colleagues at the Guardian, have worked with the Kyiv Independent, Holod, Telex and +972, to exchange knowledge, skills and tactics. The hope is that if we can share with young, vibrant, independent startups what is working for others, they will flourish in parts of the world that desperately need them.
Zakhar Protsiuk, chief operating officer of the Kyiv Independent, said the mentorship "gave us practical advice that we could act on quickly. One tip resulted in an increase of more than 150% in reader support that week."
They went on to achieve their goal of 10,000 members. At the recent International Journalism festival, editor-in-chief Olga Rudenko reflected on their broader journey over the last 18 months: "We just hope that other media can draw from our success and that this isn't just something for us." This is key: a community of independent media who are working together in solidarity, not competition.
The second vital factor is plurality of voice and agency. News organisations must include diverse perspectives and reporting by journalists from a broad range of backgrounds. If certain communities are excluded or misrepresented in the news coverage they see, then trust is lost. To combat this effectively, the barriers to entry and progression in the industry must be broken, alongside the recognition that more inclusive and representative news organisations create better journalism and engage the audiences they seek to serve in a more successful way.
The third crucial element is news literacy. If the long-term sustainability of news organisations relies, at least in part, on people willing to pay for it, then audiences who can seek out, value and trust those organisations must exist. A report by Impress, based on research by the universities of Leeds and Derby, found a link between lack of trust in journalism and low levels of news literacy among the UK population.
Without educating audiences to critically evaluate sources and discern reliable information, trust cannot be built. Without trust, news has no value, meaning readers won't pay for it, news organisations won't be viable and public access to fact-based journalism will decrease. With that, our ability to make informed decisions and hold power to account is weakened.
Thankfully, news and media literacy is gaining more support, being seen as a vital part of the journalism ecosystem and an underpinning of democracy.
So as World Press Freedom Day approaches, while we must recognise the very real threats, let's also take a moment to look forward with some hope for a society in which people can find and use their power to participate, influence and act.