The big idea: what if censoring books only makes them more popular?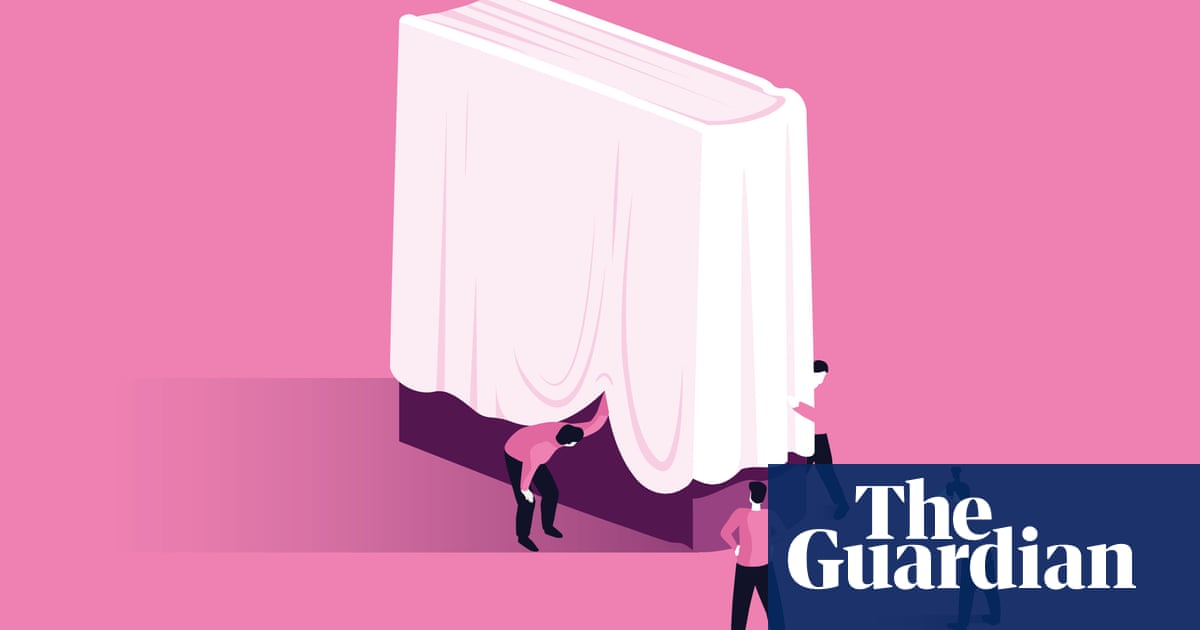 The 17th century rector of St Alban's College in Valladolid, Spain, must have rolled his eyes at the size of the book he had to review for the library. The Jesuit seminary, known as the English College because it produced missionaries committed to the reconversion of England to Catholicism, had received a 900-page volume of Shakespeare's plays.
William Sankey prepared his quill and began the long work of censoring ungodly, anti-Catholic and otherwise unsuitable material. "Holy-day fools" – a jibe in the Tempest that seemed to impugn the Christian calendar – struck out. "Heavier soon by the weight of a man", as Margaret tells Hero on the eve of her wedding in Much Ado About Nothing – filth – blotted into unreadability with heavy ink. A play about a pretend friar and a novice nun: actually, at Measure for Measure Sankey admitted defeat, put down his pen and took a sharp blade to cut out the pages of the entire play.
What's striking about this, however, is not the censorship. It is that these cheerfully secular, prominently anti-Catholic, ribald dramas were even considered for inclusion in this religious institution in the first place. Sankey's redactions were less about censorship and more about doctoring the text to enable it to circulate. He made it more possible, not less, for seminarians to read Shakespeare (except Measure for Measure).
That censorship might actually enable the circulation of books rather than restrict it seems counterintuitive, but it's a pattern we see again and again. As an addendum to the better known Index of Forbidden Books, the Vatican published an Index Expurgatorius: a list of the bits that could be cut from otherwise offensive books to make them acceptable. Of course this became the book equivalent of Barbra Streisand's attempt to restrict the online circulation of images of her Malibu beach home: a move that inadvertently drew attention to the very things it was intended to suppress. The Protestant librarian Thomas Barlow wrote gleefully that the Catholic church had done his work for him, by pointing to what he himself wanted to read. Similarly in 1960s Oklahoma, when the moral crusading group Mothers United for Decency set up a "smutmobile" filled with objectionable books, surely some locals used this as a handily curated wishlist?
The best sales pitch is the threat of censorship. It draws attention to books that might otherwise have gone under the radar. The academic Indologist Wendy Doniger observed that the lawsuit against her book The Hindus: An Alternative History had had the effect of making it an unexpected bestseller. The publishers, Penguin, originally defended her against charges of being defamatory about the Indian national movement and the pantheon of Hindu gods and goddesses, but then agreed to cease publication and pulp copies. There were none to be found, because they'd sold out. Probably relatively few readers in 1961 were agog for a cheap copy of Lady Chatterley's Lover, but the trial created an eager market. Had the prosecutors wanted to restrict access to DH Lawrence's explicit novel, they might have done better simply to keep quiet about it.
We tend to believe that when books are censored, they are obliterated or withdrawn from view. But much more often they are edited to increase sales. Ray Bradbury, author of Fahrenheit 451, a dystopic novel about book burning, was shocked to find that his US publishers had been censoring it to make it more acceptable in the American classroom. Seventy-five instances of "damn" and "hell" were stripped out to establish the book in the lucrative education market; Bradbury grudgingly acceded.
Censorship to allow material to circulate with younger readers is commonplace. Outrage about the updating of Roald Dahl's fiction earlier this year suggested this was a regrettable modern phenomenon, but the template was set long before. Catcher in the Rye, JD Salinger's coming-of-age novel that is often credited with inaugurating the contested genre of young adult fiction (books that young people enjoy and parents worry about), was subject to constant demands for censorship. The language was a perennial complaint, as one reader, galvanised by the National Organization for Decent Literature, enumerated bathetically: "237 goddams, 58 bastards, 31 Chrissakes, and 1 fart". Slightly redacted versions of the novel were produced to minimise classroom anxieties. These censored versions had more, not less, circulation than their uncensored predecessors.
Contemporary censorship is also fixated on the classroom and on young adult fiction, but now outraged readers are not going to the trouble of counting blasphemies (sometimes not even reading the texts they find so offensive). Previous censorship regimes attempted a compromise between the book and its more sensitive readers; these have now been overruled. Today's censorship is about the withdrawing, wholesale, of volumes deemed problematic.
Alex Gino's novel about a trans girl, Melissa, previously published as George, topped the American Library Association's list of most banned books for several years, but again, the act of suppressing the book drew more attention to it. When the American Family Association encouraged a letter-writing campaign to the publishers to have the book withdrawn, Gino organised a crowdfunding campaign to provide copies to school districts in Kansas. It reached its fundraising target within the hour. The free availability of digital versions of banned books, supported by major libraries including the New York Public Library, has also worked to stymy attempts to restrict their circulation. Again, it seems that censorship's perverse outcome is increased awareness of, and access to, challenging books – or at least let's hope so.
Emma Smith is the author of Portable Magic: A History of Books and their Readers (Penguin, £10.99), now available in paperback. To support the Guardian and Observer order a copy at guardianbookshop.com. Delivery charges may apply.
Further reading
Burning the Books: A History of Knowledge Under Attack by Richard Ovenden (John Murray, £20)
Melissa by Alex Gino (Scholastic, £6.99)
Purity in Print: Book Censorship in America from the Gilded Age to the Computer Age by Paul S Boyer (University of Wisconsin, £20.50)